Camp Wavelength 2017 signals festival's return to the Toronto Islands for its third incredible year as the city's original music festival staycation weekend!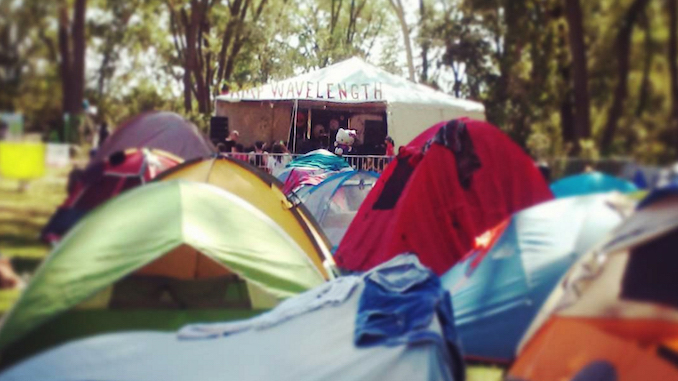 The first wave of musical artists for 2017 has just been announced and the lineup includes Deerhoof, Dilly Dally, Jessy Lanza, Rich Aucoin, Duchess Says, DATU X HATAW, DJ Shub, Un Blonde, The Luyas, Emilie & Ogden, Ice Cream, Os Tropies, Zuze, and more.
A three-day celebration of art, music, community, and beach fun, Camp Wavelength embraces the DIY spirit that have put Wavelength and Toronto on the world map for independent music. Proudly championing local, homegrown, sustainable, and community-run culture, Camp Wavelength invites you to immerse yourself in the escapism of the Toronto Islands for a weekend of summer-camp nostalgia, balanced with forward-looking programming. Through art installations, pop-up performances, and interactive group activities, the grounds of Artscape Gibraltar Point will be transformed into an alternate dimension of creativity and chill vibes, only a 10 minute ferry ride – but also a million miles away – from the bustle of downtown Toronto.
Read our review of last year's Camp Wavelength 2016 festival here.
Takes place August 18-20 2017. Be sure to get your Early Bird Passes that are currently on sale via wavelengthmusic.ca.