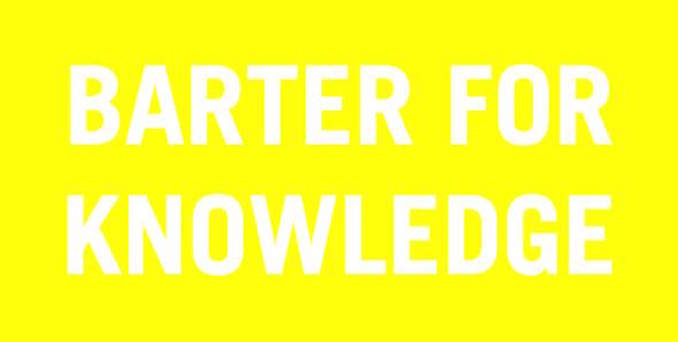 Ever sought out a knitting, drawing, dance, improv, grant writing or perhaps free boating class only to be discouraged by the cost? Or perhaps you have dreamed of having a space to facilitate your own class or workshop, but found it difficult to find a space, spread the word or decide on the right price? RedefiningTO has found the place for you! Trade School Toronto has a growing network, finds free space and operates on an alternative education model where teachers offer a class and, instead of money, ask for barter items in return.
The Trade School model started in New York City in 2010 and has since expanded through the grassroots efforts of artists and community builders in 42 other locations around the world (coincidently the same as Creative Mornings). Each one is self organized, volunteer run, and depends on the generosity of other organizations to open their doors and provide a space for classes. Trade School believes that everyone has something to offer and works to create safe spaces for people and ideas.
In the fall of 2012, a group came together here in Toronto to create an environment that provided them with a unique opportunity to share their talents, gain valuable experience, and participate in efforts to build a barter community.
While there are an increasing number of online efforts to create more open sources for education, Trade School is working to improve the accessibility of education offline by utilizing the barter economy to allow people to exchange goods for knowledge. In contrast to the currency economy, the barter economy promotes a social exchange, works to create a more caring economic relationship, and creates a unique connection between participants. Barter items listed at Trade School range from art supplies, local produce or cheese to bacon, a home cooked meal or your choice of a surprise offering.
Trade School Toronto has welcomed the support of the community in opening its doors to create these unique educational opportunities. Spaces such as Graven Feather, Harvest Noon Cafe, Toronto Design Offsite Festival, Hart House and OCAD have each played host to classes.
I was fortunate enough to have the opportunity to participate in the most recent round of Trade School Toronto classes hosted at Hart House. I was a little nervous for my first experience with improv as I walked with organic produce in hand to barter for the class. Luckily, Lauren Stein, improv extraordinaire, was there to welcome me and quickly calm my nerves. As everyone arrived, it was nice to see the enthusiasm from those in attendance and share in the excitement of seeing what everyone had brought to barter. After a fun filled class, Lauren asked for closing remarks and I was pleasantly surprised by the genuine words of gratitude expressed all around for not only Lauren's ability to share her talents and techniques, but also the opportunity to participate in Trade School. Everyone loved it!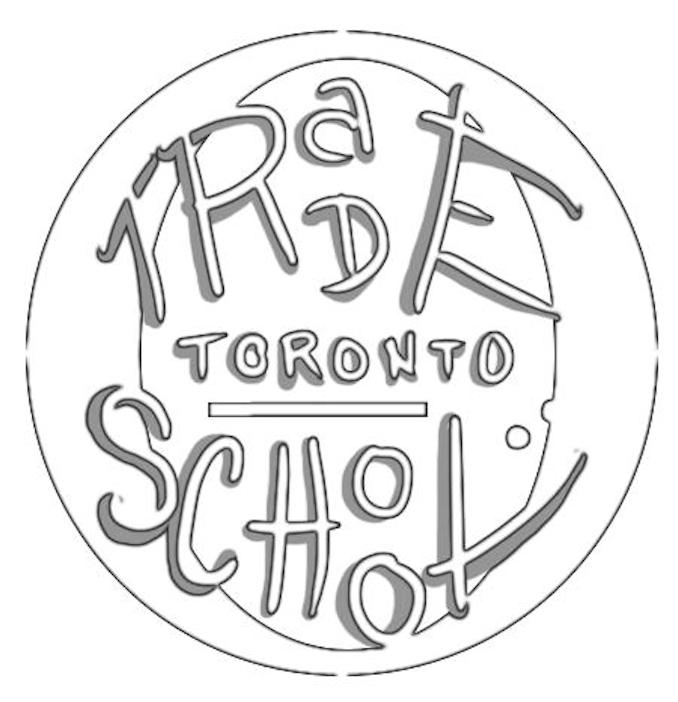 Classes continue at OCAD Student Gallery on Sunday for the next two weeks, after which you can keep posted for the next round of Trade School Toronto classes – whether you hope to participate or want to apply to teach.
Trade School Toronto is redefiningTO through its efforts to create an affordable, accessible and accepting space for people to share their knowledge, talents, and skills with a community of eager participants. RedefiningTO is certain it won't be long before it's back by popular demand.