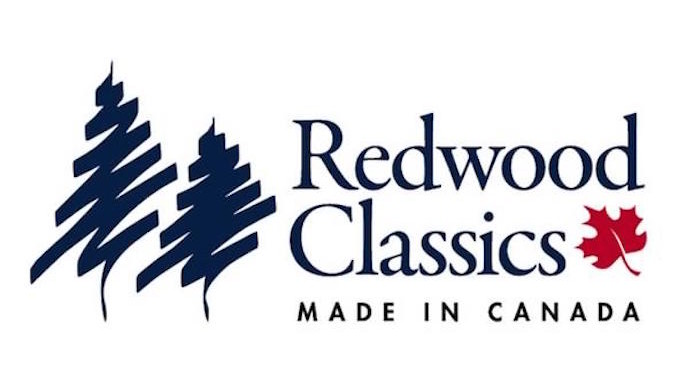 Kathy Cheng is the Director of Sales & Marketing for WS & Co. and Redwood Classics Apparel. Following in the footsteps and hard work of her family before her, Kathy has taken the business to a new level and started her own company from within her family's legacy.
Coming from humble beginning in a new country her family started small and became one of the heavy hitters in the apparel industry. I got a chance to talk to Kathy about her rise in the business, her family's business and history, as well as the changes and challenges over time.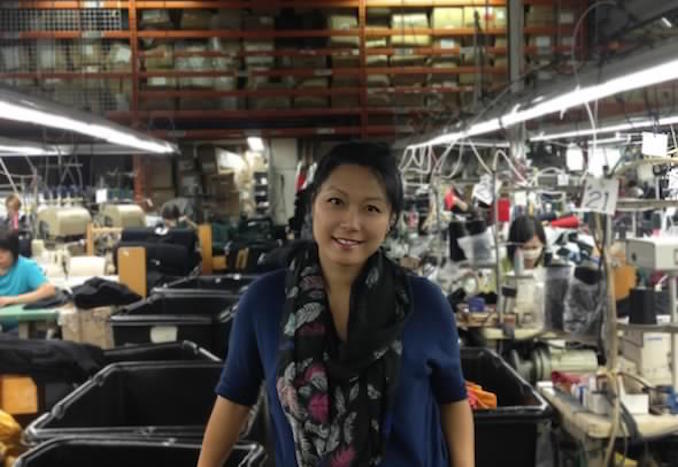 When did your family come to Canada?
We were your typical immigrant family, arriving in Canada in 1978 with just enough to pay a month's rent. Through hard work and the desire to provide a better way of life for generations to come, my family was able to make Canada our new home, building a life for not only our own immediate family, but all those my father employed.
What was their work experience when they arrived?
Several generations of my family were involved in Hong Kong's textile industry. When my father moved to Toronto 35 years ago, he worked three jobs to make ends meet for our family. In 1988, he started a small-scale sewing contracting company with five seamstresses and 10 sewing machines. Ultimately, it became one of Canada's leading full-service apparel manufacturers, WS & Co.  At the peak of the company's operations, it directly employed close to 500 people.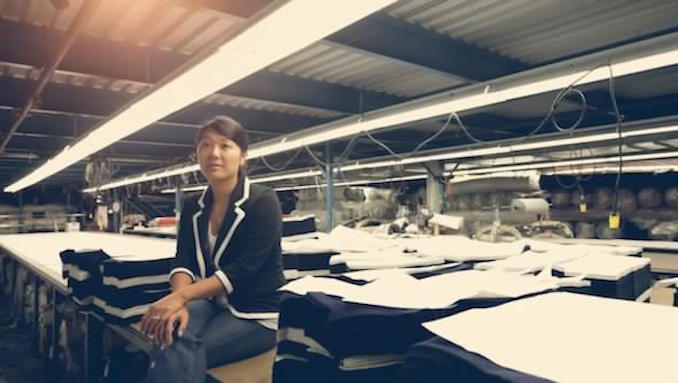 How did you get involved with the company? What did you first do?
I grew up in the Toronto-based factory. I spent most of my school holidays and if needed, weekends, working and learning the ropes in all facets of production; from the Cutting Department to sewing and even packing.
When I officially joined the team in 2000, it was fresh from a role where I was working 14-15 hour days in a financial consulting capacity. My father suggested that I help and I could think of nothing more desirable than working in the factory that had given me so much.
By 2009, WS & Co. had survived two recessions, with the most recent one resulting in a company-wide re-structuring, where the company started back up with 40 people. At this point, my aunt and uncle, who founded the company with my father, retired. I became my father's business partner and in doing so, became the face of the company. Though the re-structuring was a humbling experience, it as a blessing in disguise, both personally and professionally.
This tumultuous time was an opportunity to stand up and prove to my father that I will always be his "little girl" on a personal level, but that I have so much to contribute professionally.
I was ultimately given the opportunity to take ownership; to put a North American spin on a traditionally Chinese company and explore a new revenue stream for the factory. This resulted in the creation and development of Redwood Classics Apparel, WS & Co.'s in-stock apparel line.
Finally, and most likely one of the highlights of my career thus far, is the creation of The Heritage Collection by Redwood Classics. The Heritage Collection is Redwood Classics' fashion-inspired retail line. Featuring a limited-edition lineup of classic fits, vintage colours and retro styles for men and women, the collection is proudly designed and manufactured in Canada with principles rooted in quality and integrity. The line is really a tribute to the preservation of our country' craftsmen.
Established in the Spring of 2012, The Heritage Collection has already secured an initial test program with a National Canadian retailer.
How has the company changed over the years?
WS & Co. has persevered with a vehement desire to preserve this Canadian-owned-and-operated environment so that it would be possible for many of our country's craftsmen and artisans to have a platform to proudly sustain apparel manufacturing on Canadian soil.
At present, we employ upwards of 100 full-time employees, a 150% increase in job creation since the last recession.
What are your biggest challenges?
Aging population: Those of use who are willing and able to have an obligation to start focusing on succession planning. By contributing to organizations like Toronto Fashion Incubator, Art of Fashion and Fashion Group International, WS & Co. directly supports emerging and promising talent in hopes that our country's youth will continue to view Toronto's manufacturing industry as a promising and opportunity-rich sector of the workforce.
Offshore competition: Similar to the local food revolution, encouraging farm-to-table eating, I hope to let more Canadians know that though there are not many, there are still some Canadian manufacturing companies left in this country. Each time a Canadian buys something that is Made in Canada, they are supporting not only their local economy, but also contributing to the continuation of a skilled workforce – that's located on our very own soil rather than across the Atlantic.
Sustaining livelihoods for others: The hardest part in being a business owner is also the most rewarding and fulfilling part: to know that I have a hand in providing a livelihood for my own family, as well as the lives of many fellow Canadians.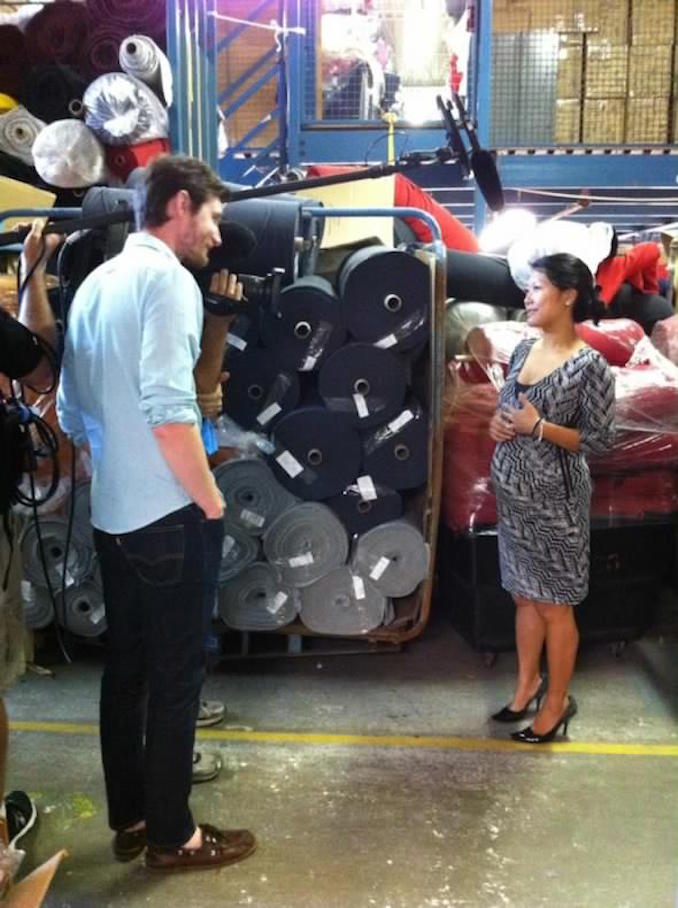 How has technology changed the business?
Since its inception in 2009, the Redwood Classics website has drastically increased its search engine presence, from an average 200 visits monthly to an average of 1500 visits monthly.
As well, year over year, we have doubled Redwood Classics' number of Promotional Distributor accounts within Canada.
Redwood Classics initially had no presence in ANY Promotional Distributors' Showroom. Today, it has a presence in showrooms across Canada – more specifically, with national promotional distributors with showrooms throughout the country.
We have consistently grown sales a minimum of 15 – 20% year over year during challenging economic times, including offshore price competition.
Redwood Classics has grown from having no presence in the promotional industry and is now included in various corporate programs for notable brands, including Caterpillar, Cenovus, Chevrolet, Honda, Aecon Construction, Penn West and the Canadian Broadcasting Corporation (CBC).
What is the best part about doing business in Toronto?
Toronto is the fourth largest city in North America and practically rubs shoulders with New York when it comes to the diversity of our economy and our people.
The depth of talent among Toronto residents is unmatched by other cities, giving us the opportunity to assemble a skilled team of bilingual and multilingual craftspeople over the years, which has directly impacted the success of the company.
Do you have any other favourite Toronto businesses?
Hands down, Toronto Fashion Incubator, a non-profit that supports small business entrepreneurs. They teach invaluable skills like marketing, business planning and strategic thinking to emerging designers. Through its work, the organization contributes not only to Toronto's local design industry, but to the growth of our country's reputation on an international scale.
What is next for your company?
We are currently focused on cautious expansion and are looking for new facilities to increase production capacity. With our culture's increased awareness of the importance of sustaining locally made product, we plan to expand and thrive!
For more information, see their website.