The Canadian Chinese Youth Athletic Association (CCYAA) is hosting its Celebrity Classic Charity basketball game this coming weekend (July 9) with a roster that includes athletes and entertainers. Already noted are basketball player Jeremy Lin, actor Simu Liu, actor/comedian Ronnie Chieng, actress Meng'er Zhang, and comedian Hasan Minhaj, just to name a few!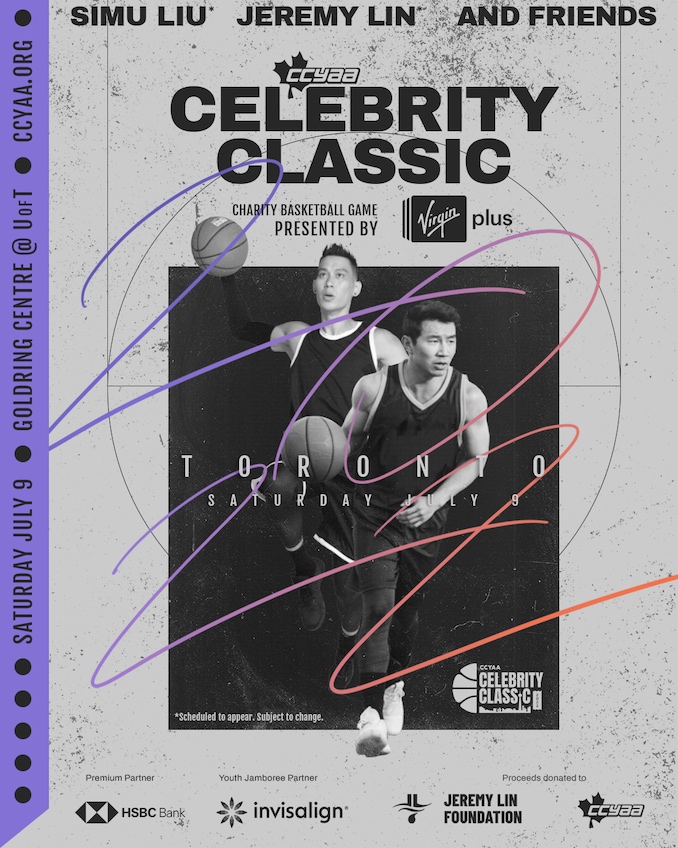 Alongside the game, the CCYAA has partnered with Superfresh (384 Bloor Street West), a community and purpose driven Asian night market in the Annex area of Toronto, to present 'FreshFest', a celebration of North American Asian pop-culture. This is a collaborative celebration of Asian culture with 4 days of unique programming and Superfresh will be the location and canvas to showcase arts, music, food, drink, lifestyle, and retail.
Featured vendors will include:
A Bopomofo Cafe pop up which was co-founded by WongFu Productions creator Phil Wang
An art-toy exhibit from Mindzai
A free sneaker cleaning station courtesy of Crep Protect
A merch-market which includes collaboration pieces with Mitchell & Ness including a limited-edition variant of the infamous BobaRaptor line
4-Day Pop-Up Schedule
Wednesday, July 6 (4:00 pm – 9:00 pm)
Day Market, as curated by Auntie's Supply Founder and Owner Christine Tolosa Pack, will feature a diverse line-up of 10 of the freshest Asian vendors Saigon Drip, Apothegeri, Kopi Thyme, Kumain Kitchen, Baker Rae Desserts, Mad Love Creative Co. and many more.
Thursday, July 7 (9:30 pm – close)
Freshfest DJ Night showcasing a line-up of local Asian DJs spinning fresh beats, curated libations and select street eats.
Friday, July 8 (4:00 pm – 8:00 pm)
Freshfest Pop-up featuring Mindzai, Crep Protect and CCYAA Merch Market
Saturday, July 9 (12:00 pm – 7:30 pm)
Freshfest Pop-up featuring Bopomofo Café, Mindzai, Crep Protect and CCYAA Merch Market
Tickets to the CCYAA Celebrity Classic Charity Basketball Game presented by Virgin Plus can be found here. This event will feature 20+ celebrities, athletes and personalities from the North American Asian community to help raise funds for the Jeremy Lin Foundation and the CCYAA's new Community Centre.
The Canadian Chinese Youth Athletic Association (CCYAA) is a registered non-profit which aims to promote physical activity to youths across the Greater Toronto Area and embrace diversity and inclusion in sports. Founded in 1995, the CCYAA currently services over 2,000 youths across the city in a variety of programs and events which includes the Jeremy Lin Basketball School. To learn more about CCYAA, visit www.ccyaa.org and follow on Instagram @ccyaa_ for more updates and celebrity announcements.