It's that time of the year again – Canadian comics are about to flood the internet with pleas for votes. $25,000 is up for grabs. Festival lineups are being decided. TOP COMIC is once again underway…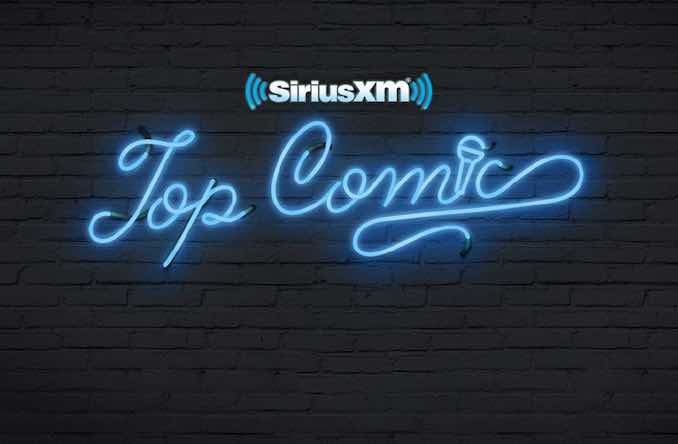 Let's be honest, Canadian comedy is every bit as much of a talent farm as it is an industry – but, we're working on that. Bit by bit, the powers that be and the independents that dream, are coming up with new ways and avenues to foster comedy talent here on the home soil. I mean, it only makes sense. Comedy is in our blood. It's who we are. From standup and sketch to improv and our absurd ability to self deprecate and self reflect – comedy is every bit as vital to the Canadian identity as Tim Hortons, hockey, and free health care.
From SCTV to SNL. Second City to Just for Laughs. From Gilda Radner to Seth Rogan. And for every Russell Peters, Jim Carrey and Mike Myers who went out there and struck it rich on the big screen, there are comedy clubs in cities across Canada teeming with untapped new talent that Canadians should know about. For whatever reason, Canada has a habit of producing some of the brightest, boldest and most original voices in comedy. But we've always had a nasty habit of ignoring them and underfeeding them until they're forced to make their way stateside. And if they do make it there, then we're all to proud to pretend that we, as an industry, had something to do with it.
For every Canadian comic who stayed here at home and landed a writing gig or a CBC sitcom, there are dozens more of their contemporaries struggling to swim against the current. But the tides, they are a-changin' (see what I did there?)
Comedy "competitions" maybe aren't always the automatic answer – but then again, Top Comic isn't exactly your average competition. Every year, Sirius XM (and specifically, Canada Laughs) pits some of the best and brightest young comics and seasoned headliners from coast to coast, against each other for a grand prize of $25k – no small purse in Canadian comedy, believe me. In fact, that's basically an entire year's salary and then some, for comics who have been at this for a long time. The concept is simple, and the rewards are multiple. Aside from selecting one 'Top Comic' across Canada to take home a cool 25-grand, the comedian who rises to the top of the heap will also appear on this year's circuit of major Canadian festivals – namely, the iconic Just for Laughs that famously takes over Montreal each year, and it's Toronto counterpart #JFL42 which has been blowing up Canada's comedy hub since 2012.
The way Top Comic works is, a first round of "auditions" are held on club stages in Toronto and Vancouver, featuring some of the top tier talent and newer standups with a lot of buzz, from hubs across Canada. The first wave of showcases took place at the end of May in Toronto – on the Yuk Yuks flagship stage, the Drake Underground and Absolute Comedy. And in early June at Vancouver's Comedy Mix and Yuk Yuks. So aside from an opportunity for some of our own industry's favourite talent to share the stage and deliver their best performance for a shot at some truly game-changing dough, Top Comic also offers up a chance for more Canadian audiences to see and hear about who's who coming up in Canadian comedy today. And the more opportunities like this that exist out there, then maybe… just maybe… we can keep more of these comedians working and creating in Canada. And build our own industry in the hopes that they (ie, YOU!) will come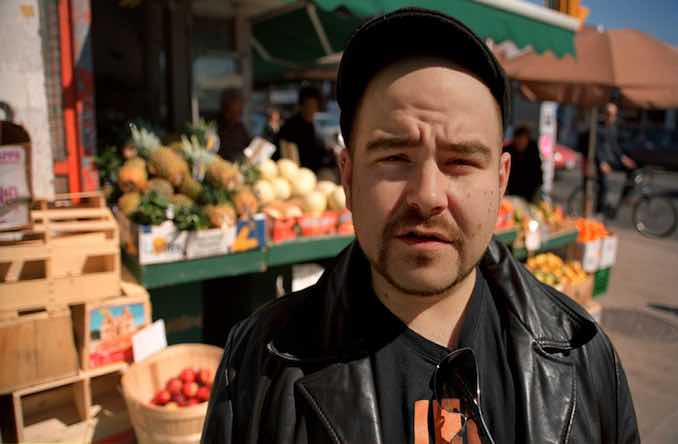 At least that's what Ben Miner has been banking on. A near 20-year veteran standup and the host/producer behind homegrown Canadian comedy content on Sirius XM's Canada Laughs network (channel 167, FYI) Miner is a man after my own heart – a curator and tireless promoter of comedy in Canada. An insider who believes wholeheartedly that the more opportunities we create to feed our own, the less of an exodus we'll see to the U.S. After all if the U.K, Australia, New Zealand and even our own microcosm of entertainment culture in Quebec, can do it, why can't we teach Canadians to recognize and consume the massive amount of comedy talent being created every night on stages and in bars, clubs and coffee shops from coast to coast. The more we promote and highlight this in our own media (in magazines like this, I don't mind saying) then we can give our own comics the platform they need to be discovered. Besides, who the hell wants to work in the U.S right now?
I've known Ben since I first landed on the Toronto standup scene, after ping-ponging around the Canadian radio landscape for the first 5 years of my career. I've gigged with him here and there over the years, and occasionally make my rounds over at Sirius XM plugging my own projects, and every summer since the start of Top Comic I talk to him about the contest. When we recently had him on the air at AM640 he spoke at length about this urgent need for Canada's industry to do more to foster and nurture. When he talks about it, he gets dialled all the way up. And to be honest, I like it.
In the past few years alone there's been a mass renewed interest in standup (and in fact, thanks to streaming specials like Netflix and content providers like Sirius). We're seeing a peak period in standup like we haven't seen since the golden days of the 80s and 90s. And here in Canada, with the rise of the independent producer and the indie content creator more and more stepping outside of the rigid confines of the traditional "industry", maybe the timing is right to give Canadian audiences more cause to stop and pay attention to what's happening right here at home.
So, Top Comic was created. To showcase what's happening and who to watch for a whole new Canadian audience in person and on the satellite airwaves across Canada. And to send one lucky (and yes hard working) comic home with enough money to buy a lifetime worth of 2am pizza slices on the way home from a loosely attended open mic on any given night, in any given city.
The contest is unique in that, some of the comedians on the bill are "amateurs" only a year or so into the game – but with serious chops, they've been hand-selected to go joke-to-joke against seasoned pros with major festival credits, Netflix specials and international tours under their belts. And there really isn't any predicting WHO will fight punchline their way to the top (I mean sure, we all have our own favourites…)
As the contest moves along this summer, comics who make it through the first wave of "audition" shows will be taking to social media to make their please for votes. Ben Miner and the crew over at Sirius XM will be spreading the word on who, when and where the contest is taking us next – and eventually, the final few will compete for their place on stage at the biggest comedy festivals in the world. Right here, in the Great White North.