We've been keeping an eye on what's happening down at Toronto's Union Station. The transformation is creating the area into more than a means to get in and out of the city. It's becoming a destination for food lovers and supporters of local good. Amano Pasta and Union Chicken both opened recently and have been well received by tourists and locals alike. Even we've dropped in on several occasions on our way to concerts and sports events. Fans will be happy to discover these spots if they haven't already. Hey, baseball season is here!
Amano Pasta recently announced a weekend brunch menu worth venturing for.  Seriously, forget the big chain restaurants, the line ups and overpriced ballpark hotdog and save your money for the beer. This hidden Italian gem has a brunch menu that hits a home run. Chef Michael Angeloni, who's house-made pasta is stuff we dream of (you can read our first story here) now also eases us into our weekend vibes.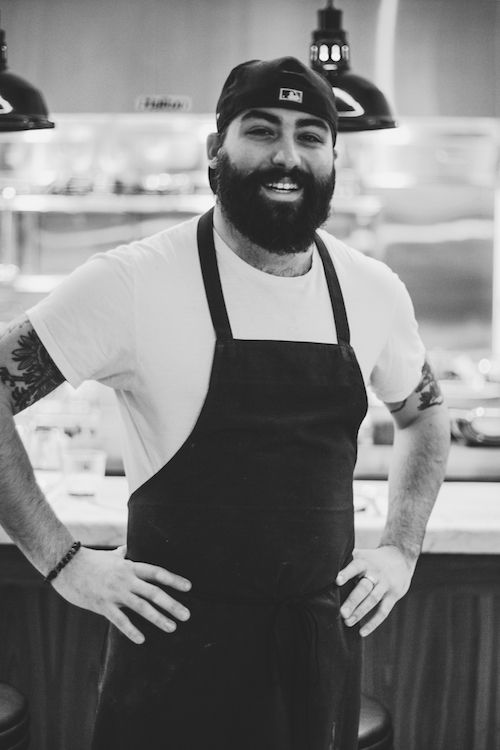 You won't find your predictable French toast, bacon & eggs, or waffles here but what you will find is flavourful dishes that are made with fresh ingredients and a whole lotta TLC.
Start off with their DIY Mimosa Bar. Several juice options (we had pomegranate cherry, pear nectar and orange juice) come to the table along side prosecco, fresh mint and fresh cut fruits of the season. Mix and match to your liking.
Warm up with the Wild Mushroom Toast ($8) topped with a soft boiled egg over arugula.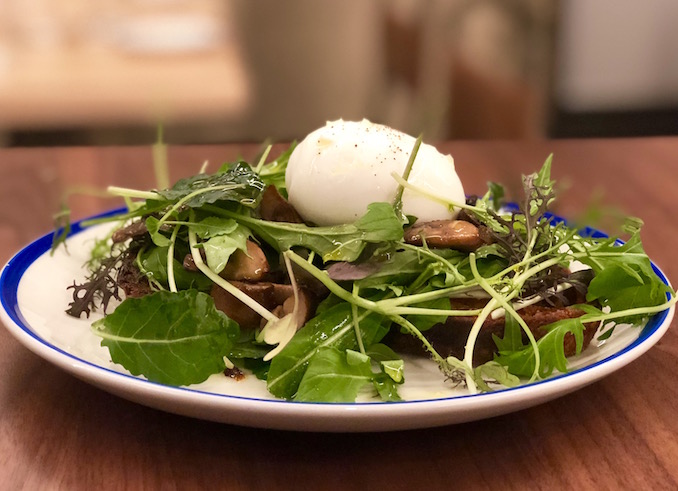 I could have just had this incredible Ploughman's Board ($15) and I'd be completely and utterly happy…but I didn't stop. An incredible value for this quality of meat and cheese.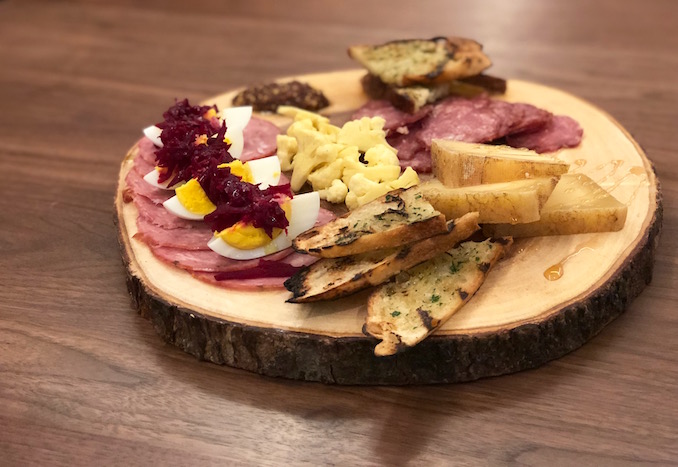 This pretty Burrata ($15) was warmed with spiced beets over fried bread.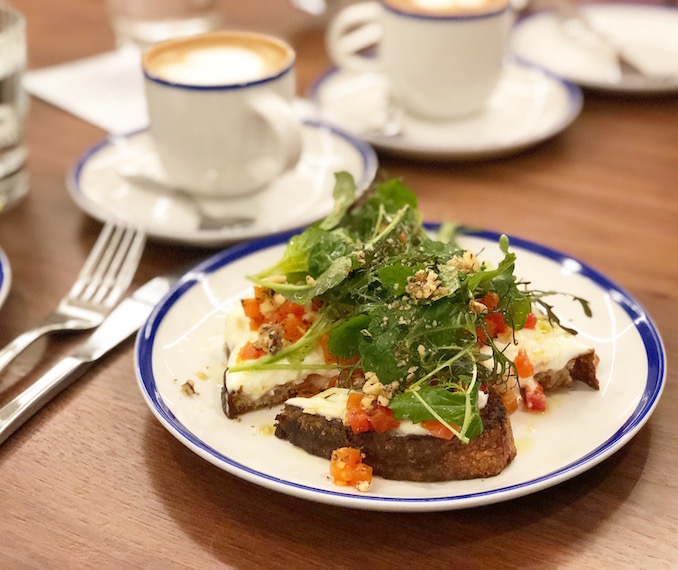 Cheesy Baked Crepes ($19) in a skillet is rich and satisfying with smoked provolone, hunter salami and béchamel sauce.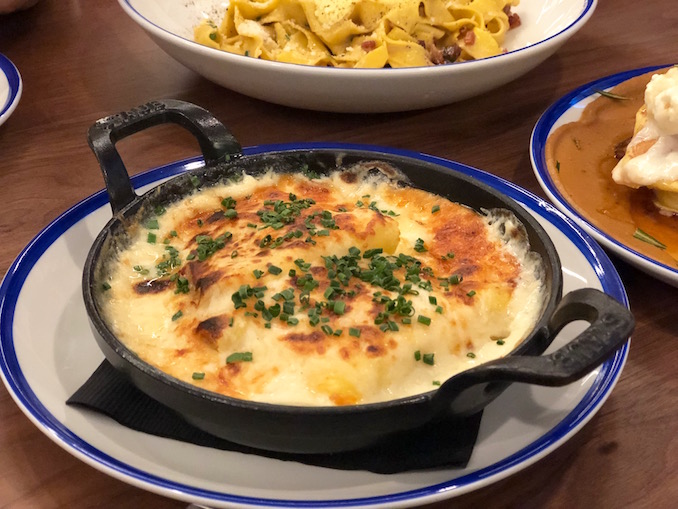 Bacon & Egg Carbonara ($18) is delicious topped with Pecorino, pancetta and a hollandaise sauce and house made pasta is always a good choice.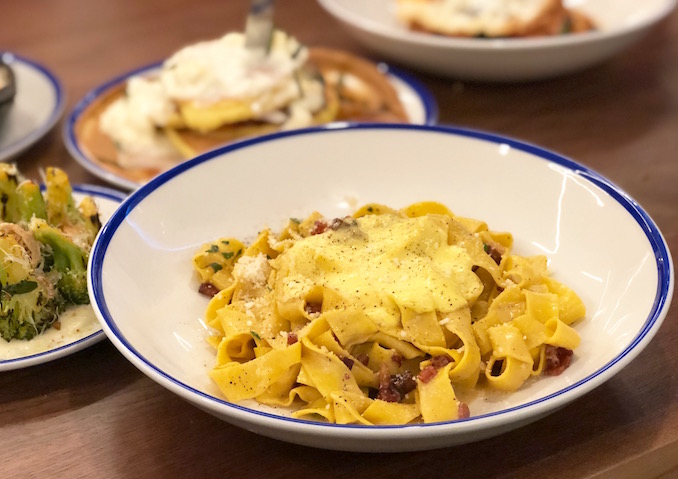 House made Crispy Rolled Porchetta ($17) topped with egg and preserved apple is a great choice for pork lovers.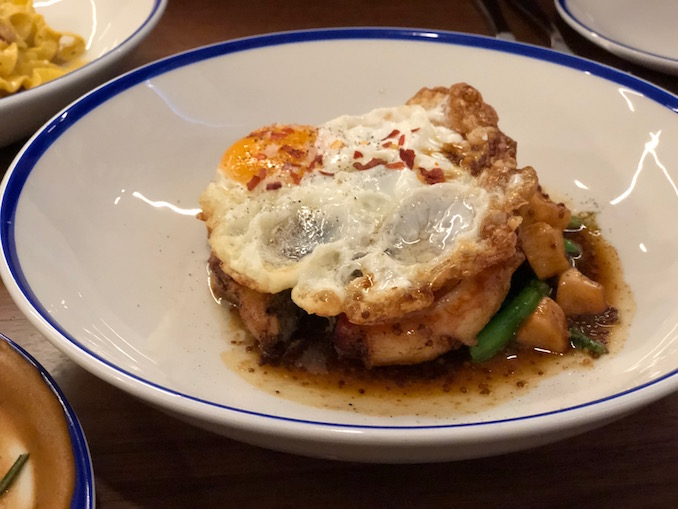 Flap Jack Stack ($16.95) is the closest dish you'll get to pancakes but this dish is savoury and sweet with a unique combination of pancetta, fried rosemary and maple syrup along side a rutabaga puree. There are also a few side dishes worth noting including this take on Broccoli & Cheese Fondue ($7) and Fried Polenta ($7) that's on my list for next time.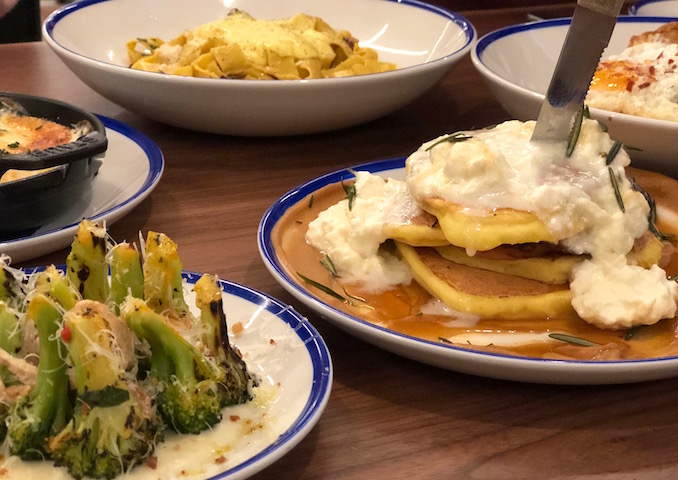 Thank you to Chef Angeloni and Amano Pasta for feeding us!