Thursday is the new Friday at Blowfish!
It has almost been a year since a fire in the basement of Toronto's favourite gastro-sushi restaurant, Blow Fish, caused the establishment to close for a few months. Luckily I can say they are fully back on form and once again delivering plates of pure fusion deliciousness.
Now, each Thursday, Blowfish is hosting TH13TEEN THURSDAYS, where you can sip cocktails made by the award winning mixologist, Nishan, and eat featured dishes off the ever fabulous Blowfish menu.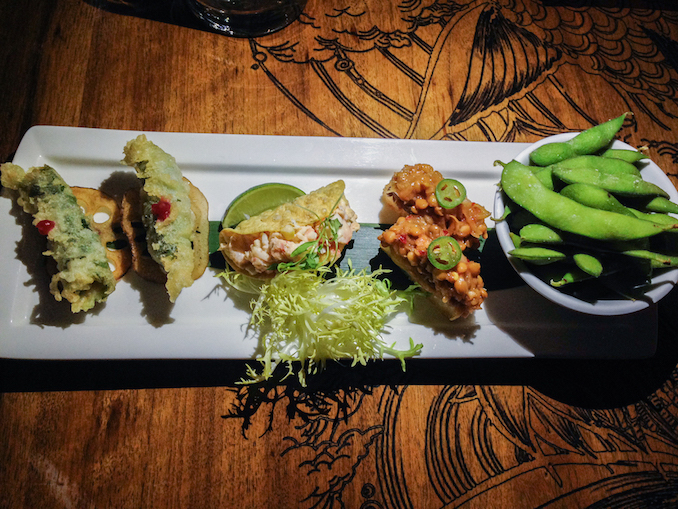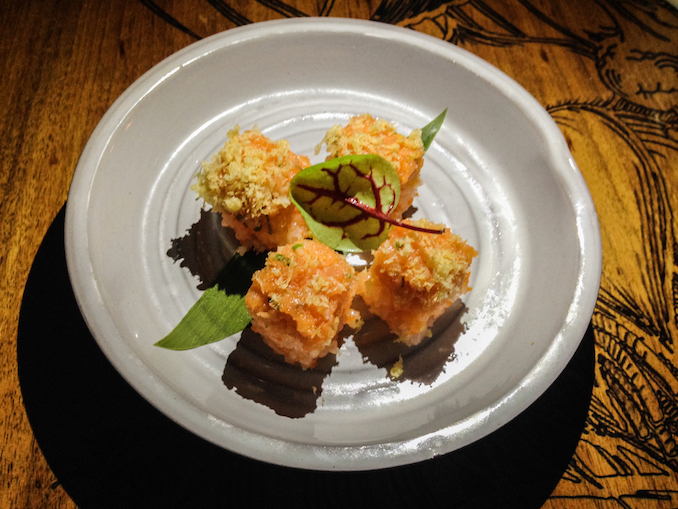 Let's start by talking about Nish; I tried both the Autumn Fantasia, a delightful seasonal cocktail that tasted like all the festive orange zest you could possibly need, as well as the Blowfish classic, Caribou Crossing, which had a slight spicy kick, perfect for those cold winter nights.
Of course there is sake too, including house infused flavours such as peach and pomegranate.  It is great when the stars align and you end up dining in a place that holds its drinks in as high esteem as it does its food ; this is one of the many beauties of Blowfish.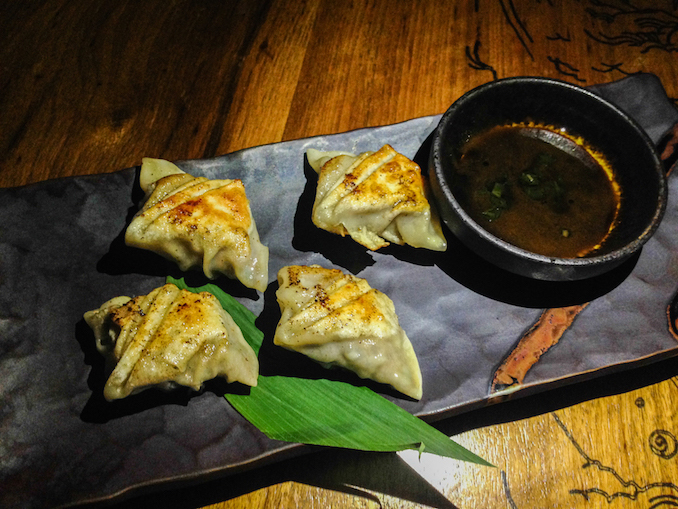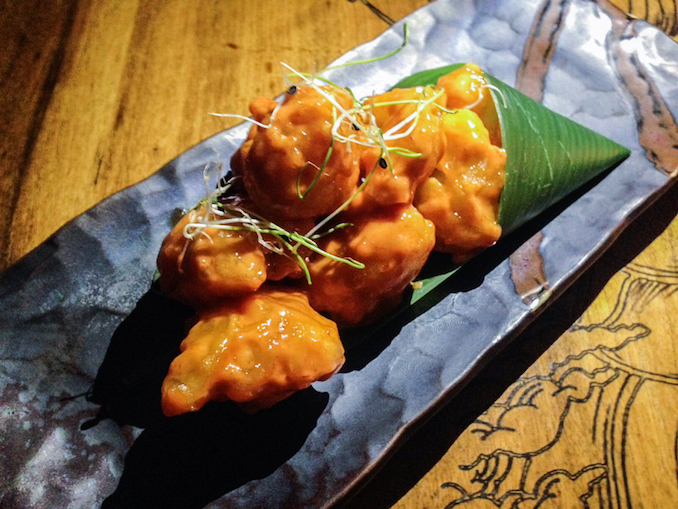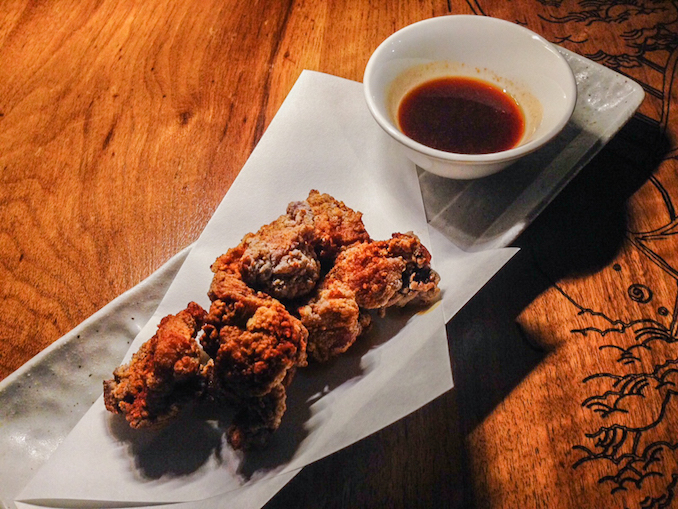 TH13TEEN THURSDAYS showcases a number of menu favourites, my favourites of which absolutely included the spicy tuna on crispy sushi rice,  the crispy crab, shrimp + scallop spring rolls 7 and the tempura rock shrimp. I have to say, though, my ultimate "heart eye emoji" moment came whilst chowing down on the wagyu gyoza.
Each dish is beautifully presented and every bite is thought out by chef G Q Pan; a feast for the taste buds, and the Instagram feed, if that's your jam!
Should you stay for dessert? Are you kidding me? I am just going to leave this picture right here…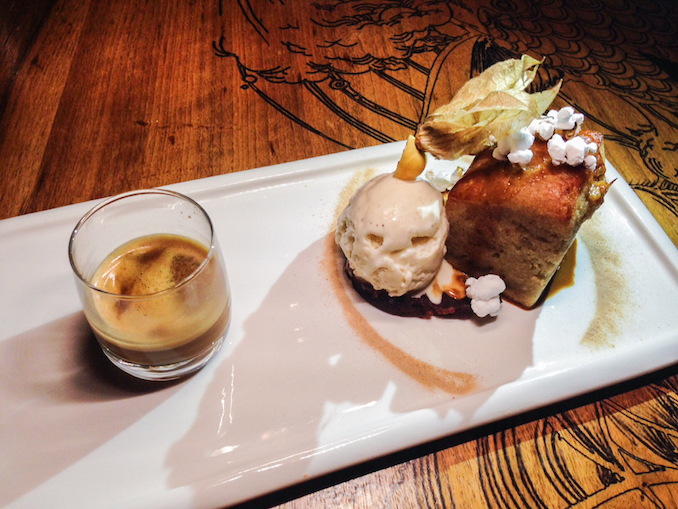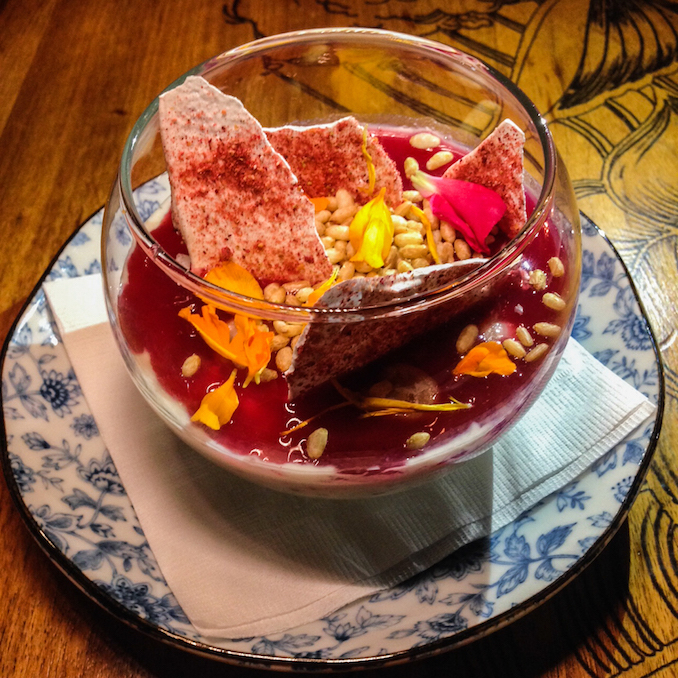 Of course Toronto is filled with places you can eat excellent Japanese food, but nobody does it with better style and class than Blowfish. Dining here was a true delight, and I will definitely be back for TH13TEEN THURSDAYS, and to experience their wider menu.
Learn more from their website.