On Friday June 2nd, hundreds of people walked to wage war on homelessness. Fred's Walk is an annual walk-a-thon style fundraiser for Fred Victor, a nonprofit organization which maintains public shelters. Their annual Walk has grown into a well-attended community event which unites charitable citizens who want to help. Participants solicit donations from peers in exchange for a promise to complete the three-hour trek.  On the designated day, Fred's Walkers amble about town, progressing to all the places where Fred Victor's help is offered. Attendees can see with their own eyes exactly what's provided, and witness the ongoing crises of homelessness. It's important to understand the many and varied challenges that homeless people face, and how hard it is for some folks to get back on their feet and function independently in our city.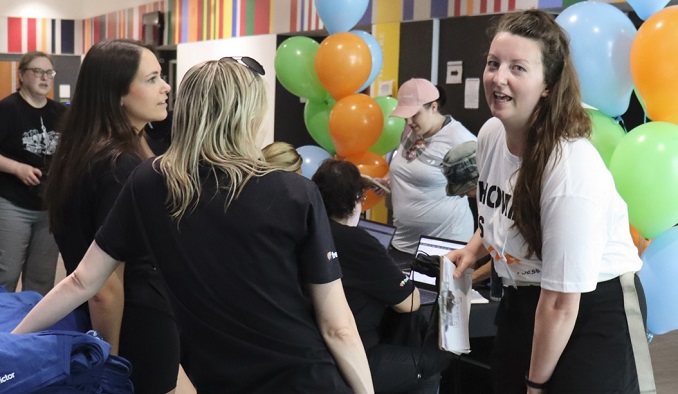 Urban professionals who reside in Toronto, and especially those who dwell in the downtown core, have grown accustomed to looking away and deliberately not-seeing homeless people. It's as if we believe ignoring the problem will diminish its presence. But the issue isn't going to magically cure itself and is likely only going to get worse as Toronto grows taller and steadily more congested.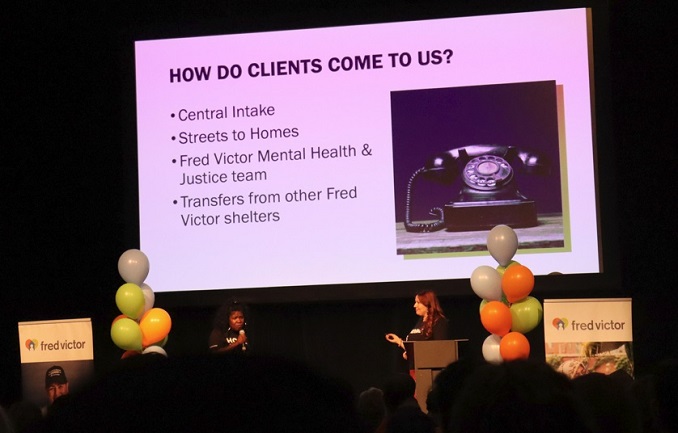 Much of Fred Victor's infrastructure is too widespread to be easily viewed on a walking tour, so instead the groups visited the facilities in the oldest part of town, the area between Yonge and Sherbourne from Front St. to Gerrard. This region has been developmentally stagnate for decades and is now experiencing a sudden growth of new condominium towers. In the years prior to this period, the area had been the go-to place for homeless people because its properties were more accommodating, and because of the services provided in this neighbourhood. Things have changed and now there are high-rise construction projects sprouting up on every corner. Luxury condominiums are rising faster than anyone thought possible, and these new investors and property managers are less tolerant of vagrancy. The habitat for homelessness is shrinking and that further exacerbates the agonizing conditions for those who don't have a room or even a bed of their own.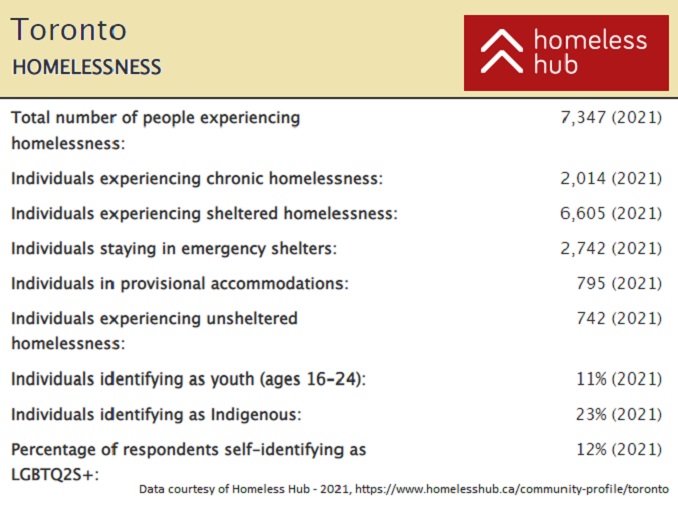 Who, or what is Fred Victor?
Frederick Victor "Fred" Massey was born on the 24th of May 1867 in Toronto. He was the youngest son of wealthy industrialist Hart Massey, the founder of Canada's largest agricultural equipment manufacturing corporation (as well as CCM bicycles, City Dairy and more). Young Fred would die prematurely at age 22, but not before distinguishing himself as a tireless servant of the poor. Toronto was already a big city in the 1880s and the cost of living was relatively high compared to the rest of the nation. Fred volunteered at Mary Sheffield's mission to help those individuals who had fallen on hard times. He almost certainly saved lives as there was no social safety net in those days, besides the Church. People who couldn't work for any reason had to beg for sustenance or they'd starve, or freeze to death.
Massey Manufacturing Co. moved to Toronto (Exhibition Place and Liberty Village) from Newcastle Ontario in 1879 when Fred would have been about twelve years old.  He was already living in the city and would have seen the Jewish quarter and the Irish slums (Kensington Market) and know of the Irish Potato Famine, the US Civil War, Germany's economic growing pains and other hardships that precipitated so much of the 19th century immigration to Canada. Fred only lived 22 years. He died from compounding medical issues on the 17th of April 1890 and is buried in TR-Lot 7 in the Mount Pleasant Cemetery. His life story is hard to isolate because it's eclipsed by the rest of the Massey family's spectacular achievements. Fred might be lost to history if not for his father, Hart Massey's generous endowment in his memory. The funds enabled Mary Sheffield to expand her charitable work, and in 1901 their partnership purchased a four-story building at 145 Queen Street East with the intent to establish a more permanent mission. Fred Victor controls that same property today.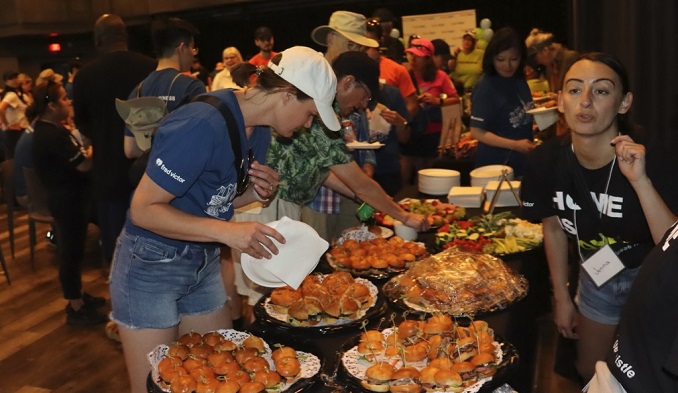 How did Fred's Walk get started?
In 2016, Fred Victor ran an event called Get Your Move On which invited folks to band together and form teams to fundraise in various unrelated activities all on the same weekend. In 2018, an executive in the organization decided to improve the affair by arranging a grand tour. The very first Fred's Walk had seven walkers. This year, Fred's Walk 2023 had over two hundred participants and raised over two hundred thousand dollars.  The money will be spent doing maintenance and keeping the lights on at their many facilities.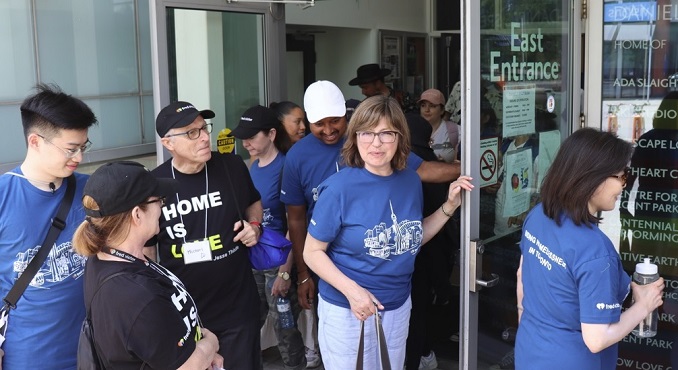 What happened on the 2023 Fred's Walk?
Inside the auditorium at Daniel's Spectrum, the day began with some inspiring speeches and a presentation acknowledging the aboriginal peoples who dwelt in these parts before French and English explorers sailed the St. Lawrence. That would have been a time before homelessness.
The walking tour progressed south from Daniel's Spectrum to 36 Lombard St. Suite 300, Fred Victor's administrative centre. Here we met passionate admin staff who told us of specific situations where their clients had nowhere to turn, and needed more than just a bed and a hot meal.  Fred Victor helps folks access emergency dentistry, physical therapy, and mental health services as well as obtain legal advocacy. They offer solutions to the problems homeless people face in Toronto.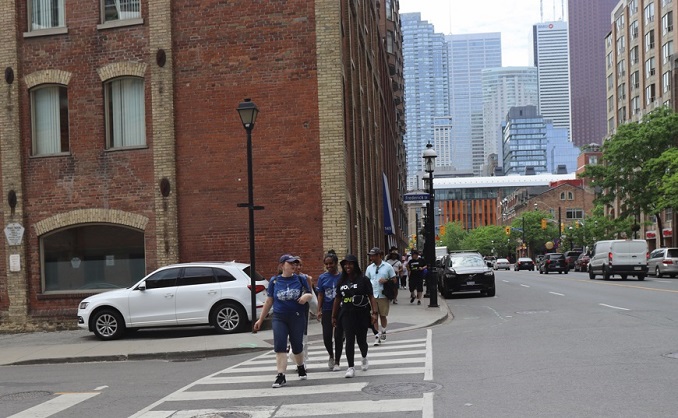 Fred Victor's Employment and Training Services Center on Front Street is where job seekers are matched with case workers that have unique knowledge and access to local labour markets. Together, they develop an action plan that may include setting career goals, making a resume, or attending training sessions to learn new skills.  You can see their library has plenty of helpful books. The system works and statistics prove these people are making a difference. There were 332 people registered in the program in 2020, and those people accessed online resources 3,796 times taking virtual workshops and receiving training, including Stress Management, Self-Care, Career Planning, and Computer Basics. By the end of the year, 103 people had secured fulltime jobs or had graduated to seek more formal training in their chosen sector.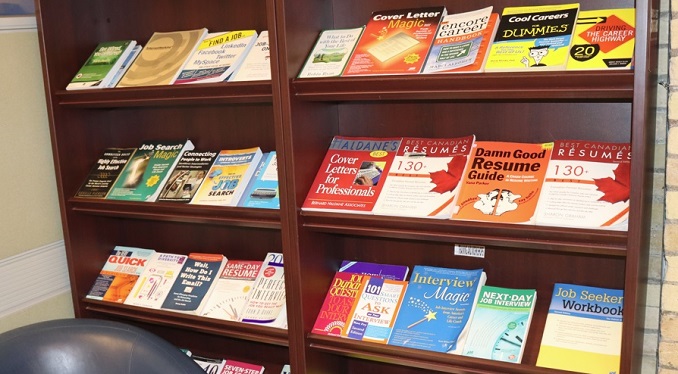 One of the best parts of the day's adventure is meeting new people and finding out how they're related to the cause and why they're helping. Below is the Kearns Technology clan and they were a good group to link up with because they knew just about everyone at every stop. Kearns provides Fred Victor with a VCIO, a virtual Chief Information Officer and they offer additional, complementary, specialized services in the tech space.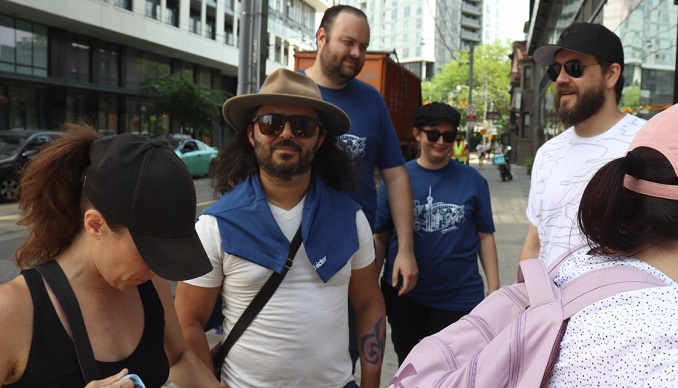 Everyone involved in Fred's Walk contributes in their own way. They raise money or volunteer their time. Our group discussed Fred Victor's many programs and took photos at each site making social media updates to tell our friends. We learned facts and shared stories and it was both meaningful and memorable.