Sherway Gardens in Etobicoke recently underwent a massive renovation expanding their shops as well as beautifying their space. I got to check out the new spot this week to see what was new. We have already mentioned in a previous post the addition of a Pusateri's Fine Foods as well as the West coast restaurant Beaumont Kitchen. One of the largest Sportchek locations is also located here.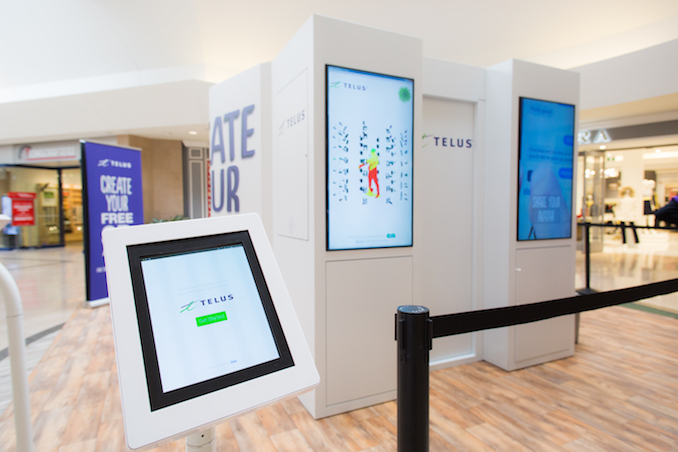 The TELUS store at Sherway continues to stay innovative with their collection of cool new tech. While I was there, they had an activation to create your own 3D avatar and a personalized emoji keyboard. To do this, visitors must step inside a giant box that has cameras throughout the interior. The cameras snap a photo of you from all angles and use that data to create a 3D avatar that can then be manipulated to move in a desired way. Watch as your avatar breakdances, struts, gets emotional or just waves at the camera.
Once complete, an email is sent to you that contains instructions on how to download the app that goes along with the service. Your emojis that contain your 3d avatar will be included in this email.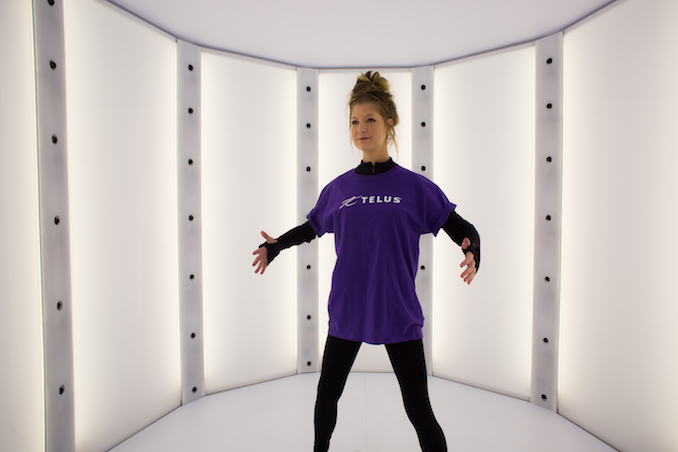 The activation at Sherway Gardens is on until February 14th and visitors are encouraged to wear dark clothing as white clothing does not show up well in the body scans. The detail is very good as my watch, my hat with logos, my boots and my hair style and stubble all came through in the final 3d avatar.
There are no plans, as of yet, to have this 3D avatar creator visit other locations in the city so Sherway Gardens is currently your only option. Be sure to check it out before the 14th!
Check out a few of my creations from the visit.