If you're taking the day off today to celebrate International Women's Day (March 8) and was thinking it would be a great day to take in a film, you're in luck! TIFF will be hosting a full day of free screenings. The free programming is made possible by Share Her Journey, TIFF's five-year commitment to increasing participation, skills, and opportunities for women behind and in front of the camera.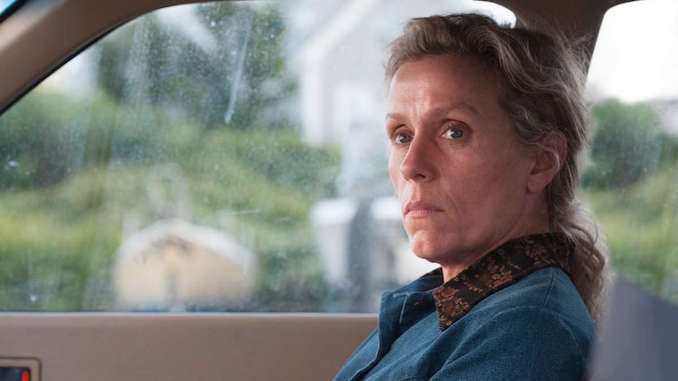 OLIVE KITTERIDGE: Episodes 1 & 2. Directed by Lisa Cholodenko. Based on the 2008 move of the same name by Elizabeth Strout. The mini-series features Frances McDormand as the main character, Richard Jenkins as Olive's husband, Henry, Zoe Kazan as Denise Thibodeau, and Bill Murray as Jack Dennison. Each episode depicts a certain point in time in the novel. Olive is a strict, but well meaning, retired school teacher who lives in the seaside town of Crosby, Maine. For 25 years, Olive has experienced depression, bereavement, jealousy and conflict with family members and friends.
LOVE CRIMES OF KABUL:  Directed by Tanaz Eschaghian. This documentary follows select cases of inmates at Badam Bagh women's prison in Kabul, Afghanistan. Half of the prisoners are being held on moral charges such as premarital sex, adultery or running away from home. We follow them from prison to trial and discover the pressures  women face today and the consequences of their actions.
SUITED: Directed by Jason Benjamin. This documentary is about custom clothier Bindle & Keep in New York that specializes in dressing people across the gender spectrum. Film maker Benjamin was inspired by a newspaper article he read about the suit-makers who's thinking is once someone puts on a perfectly tailored suit for this first time, it should be the most happiest moment. The film is about the people, their identity and breaking down stereotypes.
INSECURE: creators Issa Rae, Larry Moore. Issa Rae is known of her YouTube web series "The Misadventures of Awkward Black Girl" showing situations 20-somethings find themselves in. The L.A. based actress and producer went onto to create and write Insecure for HBO. Here she navigates through life's hurdles tackling everything from self esteem to her sexuality.
TIFF Bell Lightbox is located at 350 King Street West. For more information and schedule visit tiff.net