"Hello, my name is Inigo Montoya. You killed my father, prepare to die." If that sentence means anything to you, mate, you are going to love this. If it means nothing, I hope intrigue keeps you reading.
Nestled in the unassuming Little India, the Redwood Theatre has something special going on inside right now. Vines entangle the ceiling, a boat docks in the corner of the room, and I would stay away from the medieval torture device if I were you, unless you want 15 years taken off your life.  Tonight is the night for The Princess Bride, a cult classic that brings a cheesy joy to the hearts of all 80s and 90s kids across the globe.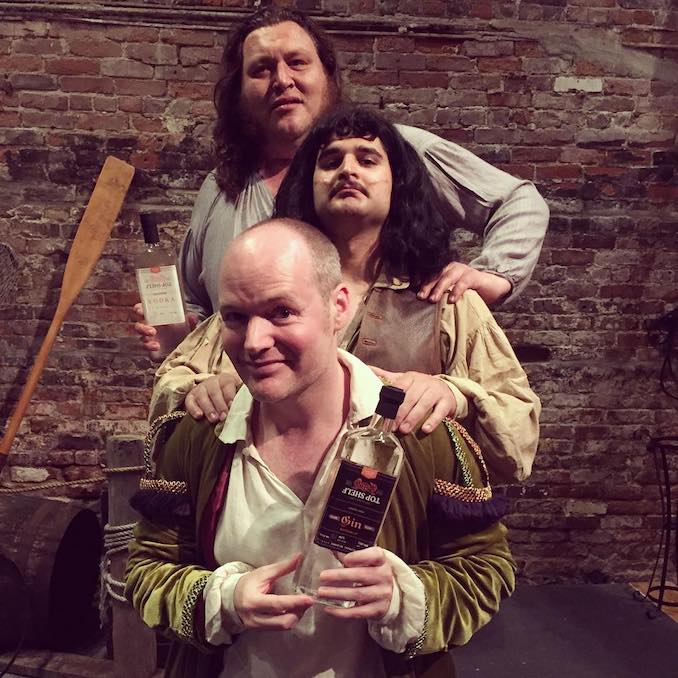 Characters from Rob Reiner's 1987 romance turned epic action adventure fill the space, mingling, threatening, dueling and even marrying dwellers, who are free to revel, drink and be merry at their leisure before and after the show.
The pre-amble sets the tone, which is nicely punctuated by the food and drinks on offer; a classic English Ploughmans or a hearty stew and a selection of cocktails inspired by the British countryside. Some audience members come ready in themed attire and some are slowly eased into proceedings, either way, by the time the film comes on, everyone is eager for a hearty slice of The Princess Bride.
Half movie, half live action recreation, there really is no better way to see one of your favourite films than to have it brought to life in front of your eyes.
The cast are a very worthy match for their 80s movie counterparts, especially Jonathon Sconza who played a wonderful Ingo…and where did they find Robert Malcolm? He was a PERFECT Fezzik! My tip for prospective audience members would be to chat to the cast who are in character before the show as well as during. I had some hilarious chats with Miracle Max, played by Lars Classington and Steve Hobbs as the iconic clergymen. For Princess Bride fans, really this experience really should be golden!
The technical elements could perhaps use a little fine tuning, the colour of the projection was a little off and the sound was a little quiet, but really the evening is all about the live action, and what glorious action it was! The event was somewhere between watching your favourite movie with enthusiasts and watching a play of your favourite film. Either way, where can you really go wrong?
For tickets and for more information on The Secret Sessions' events, visit www.thesecretsessions.ca