We often get asked "where can we take the kids to eat in Toronto that's family friendly?" Well, if your family is beyond the predictable kid's menu (chicken fingers, grilled cheese, butter pasta, and plain cheese pizza), and you'd like to introduce more to their ever growing palates, our city has a lot to offer. There are literally hundreds and hundreds of international cuisines to try right here! Wonder where you can take the kids for an affordable and yummy meal that will make you feel like you're somewhere else in the world, without the time zone change and airfare? Here are a few suggestions from our family guide to eating around the world in Toronto, but do let us know what you would add to the list!
JAPANESE RAMEN: There are many places in the city to slurp up a delicious bowl of noodles. Kinton Ramen (51 Baldwin St and other locations) has a few locations in the city and when the kids were young, they were offered up rookie chopsticks to help get the noodles out of the bowl. Our latest ramen crush is Konjiki Ramen (5051 Yonge Street) the first Canadian outpost of the Tokyo Michelin recommended restaurant for an authentic ramen experience. Their gyoza (dumplings) are pretty good too! Be prepared for line ups but they move pretty fast if you're a smaller group. Best time to go is to join the queue at about 11:10 am. Doors open at 11:30 am. Totally worth it. And by the way, slurping is totally acceptable.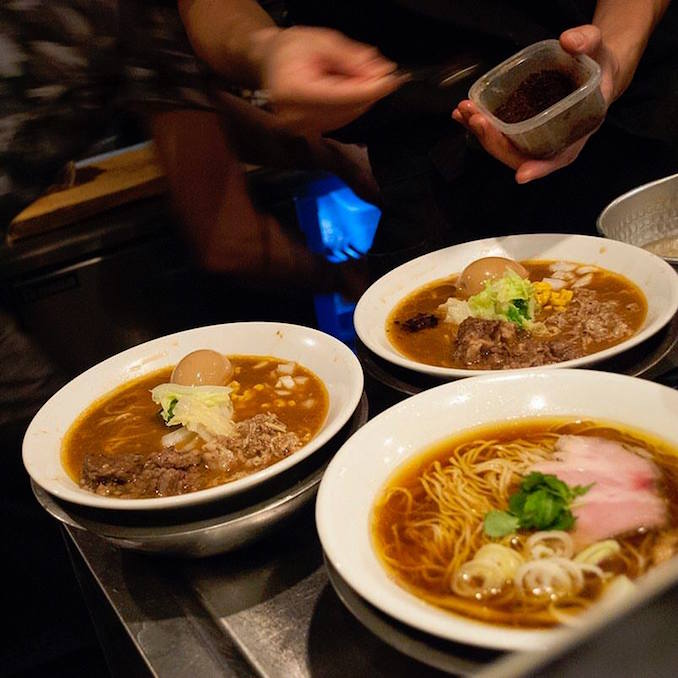 ITALIAN WOOD OVEN PIZZA: 850 Degrees (1566 Bloor St. West and 3455 Lakeshore Blvd. West) serves up great wood fire oven pizzas made with mostly local ingredients like Niagara prosciutto, Ontario cured Mangalitsa speck. Pizzas are Canadiana themed which is great conversations starters with your kids as well. Be ready to Google your answers if you don't know ahead of time. By the way, we've learned that kids are invited to eat free (with an accompanying dining adult) during the month of March. Also with the receipt you will also get a free skate sharpening at the nearby Play It Again Sports in Etobicoke.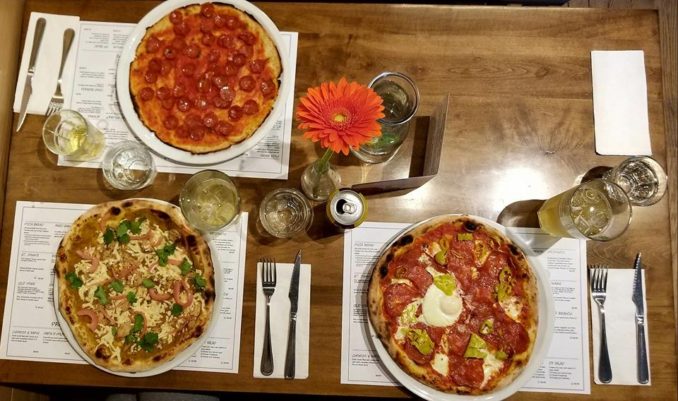 BOMBAY STREET FOOD: 828 Bay Street. If your family loves indian food, chances are you'll really enjoy the flavourful meals here in this casual eatery. Here they serve up popular dishes that are often found on the busy streets rather than your usual butter chicken. Staff are super helpful explaining what dishes are. Frankies are friendly (kinda like a roti), Salli Chicken bowl is popular. For something fun, try their High Chai on the weekends between 2-5pm (reservations needed for the High Chai).
ENGLISH AFTERNOON TEA: Along side the popular weekend Afternoon Tea, The Ritz-Carlton, Toronto is now offering a weekday walk-in tea service at the Ritz Cafe. Available Monday to Friday from 12-4 pm, the selection includes finger sandwiches, traditional scones, house-made sweets and the Ritz's signature chocolate cake. Served with a choice of tea.
JEWISH DELI: Nothin' like a tall stack of smoked meat or a pastrami sandwich on rye with a side of pickle and a hot matzoh ball soup on a winter's day. Centre Street Deli (1136 Centre Street, Thornhill) has that old school feel that serves up comfort foods that will have you in a food coma in no time. Their hot meat sandwiches are always cut by hand.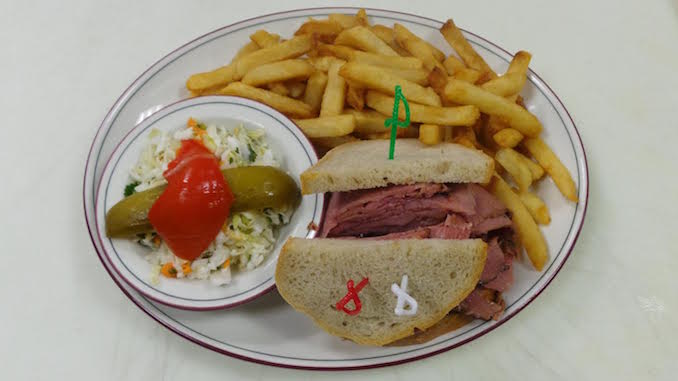 THAI: When we're down near the Roy Thompson Hall we often visit PAI Northern Thai (18 Duncan Street) for some Pad Gra Prow over jasmine rice and a few Spring Rolls. It's a busy spot but tucked away in the back corner is their lunch time market where you can grab one of the quick meals to eat in or take out. There are usually three or four choices here. Lunch market menu is posted online at the beginning of each week.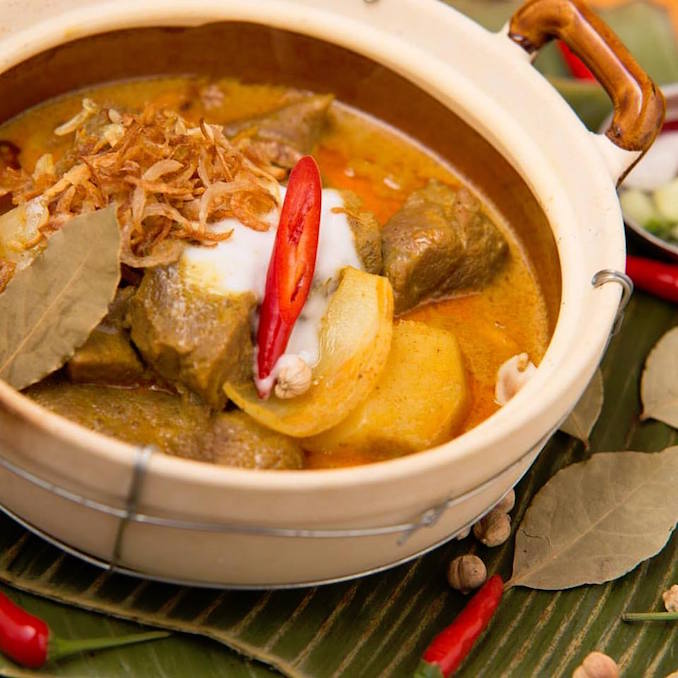 TAIWANESE DESSERTS: Dazzling Cafe (37 Sheppard Ave East) is a cute spot for Unicorn lovers. It's dreamy and bright. It's a chain from Asia that is visited by many celebrities. You can get meals here but their desserts are a hit. Order up one of their special Honey Toasts towers filled with ice-cream and fruit (shareable). Poop Cafe (706 Bloor St. W.) is another favourite for the uh, ambiance. Kids dig this place that's inspired by similar outposts in Taiwan, but it's also a popular hang out for young adults. Order up their Bingsu (shaved ice) or Thai rolled ice cream desserts. Unicorn Poop also available here. Almost everything comes in a potty or a urinal. You 've been warned.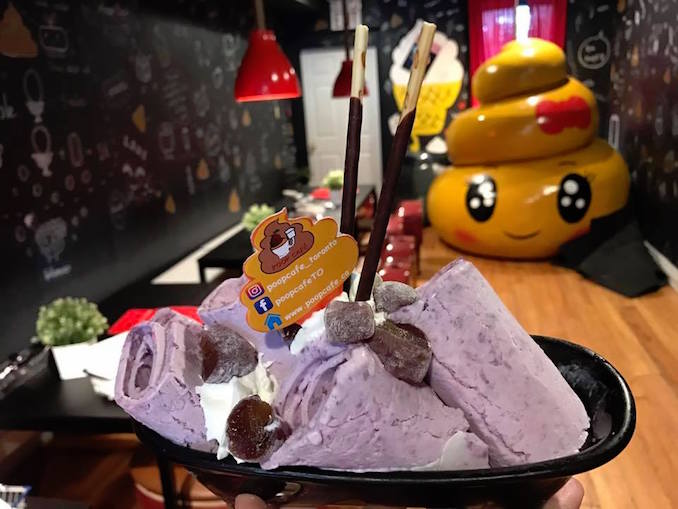 CHINESE: We go old school and suggest bringing the kids to Dim Sum King (421 Dundas Street West) in downtown Chinatown. The name "dim sum" actually means "choose from the heart". This restaurant is a fixture in the area that still wheels out the dim sum carts and servers yelling "har gow" and "siu mai". Then wander the rest of chinatown for bubble tea and visit our favourite egg waffle stall for grab and go dessert hot off the grill (found at the entrance at the corner mall Dundas and Spading). If you've got big eaters and want to try a little bit of everything, Dragon Pearl (several locations) is a decent buffet that offers more variety including traditional dishes. Kids get a kick out of the robot making fresh noodles (at the Don Mills & Lesmill location) for soup bowls. Also find Peking Duck here and a good selection of soups. The desserts include a traditional hot tofu with ginger that we love.
KOREAN: Hot on the heels of the Winter Olympics and the Paralympics we are gravitating towards our comfort foods. Check out eateries in Little Korea part of town along Bloor West between Bathurst  and Christie. Sadly we learned that Ka Chi's location here had closed but there are many choices. If you're uptown at Yonge & Steeles there are lots of options as well. Check out Song Cook's (72 Steeles Ave. West) for a floor seating experience where you remove your shoes and sit cross legged.
ETHIOPIAN WITH TABLE TO SHARE: If you'd like to leave it to the experts to offer you an fun experience, we look to Table to Share for hosting and offering their knowledge of the world cuisines. Grab a few other families and make even create your own dining event. Upcoming during March Break, they've added a special family friendly dining experience at an Ethiopian restaurant on March 13th. Families with kids can explore the tastes, traditions, customs and stories from the country.