Marlon Brando is a sweet and curious cat, who is looking for a quiet forever home with patient roommates. He's a scaredy-cat and sensitive to new people and noises, but has never reacted with hissing or swatting, just hiding. He enjoys being around people but isn't too sure how he feels about being overly handed. He can usually be found lounging or ?loafing' wherever the action is.
Marlon Brando loves to play and forgets he's shy when his toys are brought out. No toys? No problem. He will play with his shadow or run up and down the hallways. He has quite the imagination – unless he's napping of course.
Marlon Brando is best suited to a quiet and stable home where he can gain his confidence and settle into life off the streets. Give him some time to adjust, and he will be your best friend and greatest confident.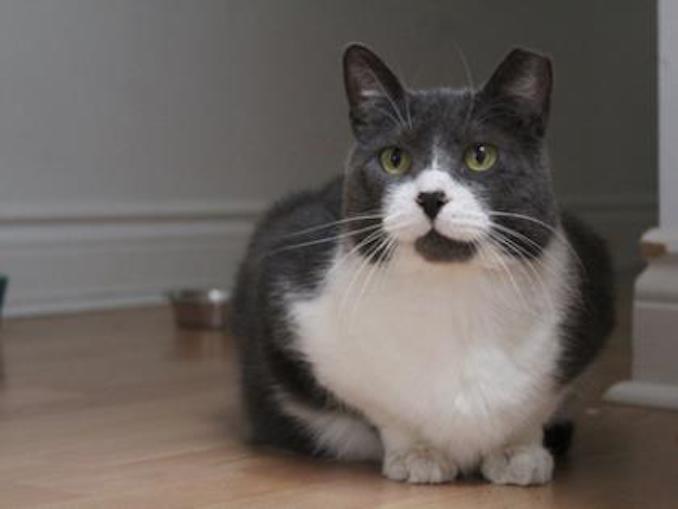 Marlon Brando
Age: 5 years 9 months
Sex: Male
Size: Large
Colour: Grey/White
Spayed/Neutered: Yes
Declawed: No
In order to ensure a smooth and successful adoption, please remember to check all the basic requirements for adopting before coming in to the shelter.
About this column:
Each week we feature animals available for adoption from local shelters in the Toronto area with the hopes that our readers will assist in finding good homes for them. If you, or someone you know, has the resources to take care of one of these animals, please do get in touch with the appropriate shelter via the links provided.