This has been another emotionally charged week in the United States with the leak of the Supreme Court paper suggesting a return to state-determined abortion laws and an overturning of the 1973 Roe v. Wade decision.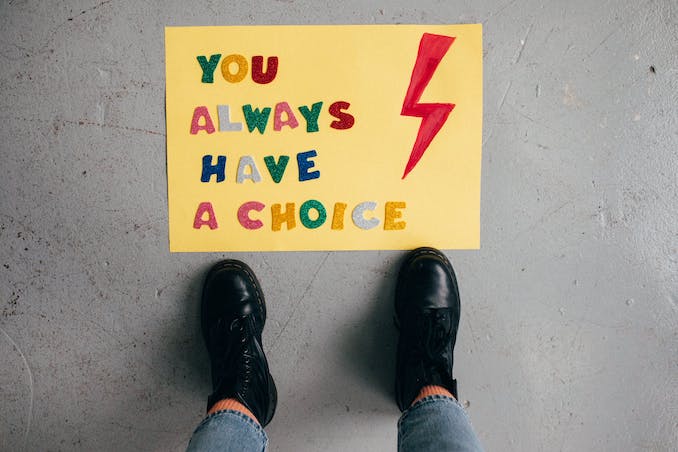 In the leaked document, Justice Alito starts off his argument by stating that "for the first 185 years after the adoption of the Constitution, each State was permitted to address this issue in accordance with the views of its citizens." In other words, each state should have the right to make its own laws about abortion and whether women should have agency over their own bodies. This type of statement makes one wonder what other rulings could be overturned. Could states make their own decisions on a variety of other topics like gay or interracial marriage?
Canada, much like the States, has made abortions legal, simply by saying they are not illegal. There is no federal abortion law in Canada. Although Prime Minister Justin Trudeau vowed to legislate a woman's right to a safe and legal abortion this week, will it actually happen? Abortions have been decriminalized since 1988 in Canada, so what is taking the government so long to create a federal law protecting that right? Could Canadian provinces start creating their own laws about how and when women can get an abortion? The short answer is yes. The long answer is yes and if you look at accessibility of abortions in this country, you might say that they already have.
Like all health care in this country, access is an issue. Looking at New Brunswick, for instance, the only publicly funded abortion clinics are in three hospitals located in Moncton and Bathurst. Anyone outside of these locations has to travel in order to get the procedure done. For reference, if Toronto had no publicly funded abortion clinics and we had to travel the same distances, it would be like driving from here to Sarnia or London, depending which of the three clinics might have an available appointment.
In a memo to federal Conservative MPs, interim leader Candice Bergen's office instructed MPs that the party would not comment on the leaked court decision. With the Ontario election coming up, it is probably a good idea for MPPs to not make this a hot button topic as well. Without the protected right for a safe and legal abortion, Ontario could easily change its tune, especially with the current government fielding many pro-life candidates.
If you think that anti-choice is not something that has much traction here, then I suggest you really look into the Ontario politicians supported by the anti-choice Campaign Life Coalition. Sam Oosterhoff, for example, is very vocal about his anti-choice views, even speaking at an anti-choice convention last year called "Gen Z: Challenging Abortion In Politics,".
The incumbent of Niagara West and the Ford government have been praised by the Wine Growers of Ontario for their creation of the VQA Wine Support Program that gave the region's wineries, small cideries and small distilleries millions of dollars in COVID relief and recovery funds. This public praise was renewed when the government extended these programs into 2022/2023 while many other measures to protect and help Ontarians through recovery have been removed, including protections for students.
When Wine Growers of Ontario support people like Oosterhoff, does this mean they also agree with anti-choice legislation?
Unfortunately, this reporter was unable to get a statement from the company, but normalizing people who wish to bring their anti-choice views into politics doesn't look good on an organization that represents so many local businesses.
For now, pro-choice citizens need to press Trudeau and federal Liberal MPs to make good on their promise and work towards the goal of making abortions safe, legal, and more accessible to all.