Duke loves language is touch. He likes to cuddle up close to his humans and will look at you with his big, beautiful brown eyes until you give him belly rubs. If you still don't get the hint, he'll hold onto your arm or hand until you cuddle him back – who could resist saying no to that face?!
Duke is also a very playful guy. He's the best partner for playing catch, but he can also entertain himself with whatever toys he has around until gets sleepy. At that point, he'll find a cozy spot to grab a nap. In his foster home, he likes to take naps next to a fluffy carpet in their home office. He's a quiet, loving, and very handsome work-from-home partner.
Duke currently lives in the city and isn't phased by the loud noises while he's on walks. He's also friendly with strangers, offering cuddles and kisses. But he is working on interacting with other dogs while on his walks. He's currently at phase 1: completely avoid other dogs by crossing the street when you see another dog. But other than that, he has great leash manners – although you might feel a slight pull if he sees a squirrel.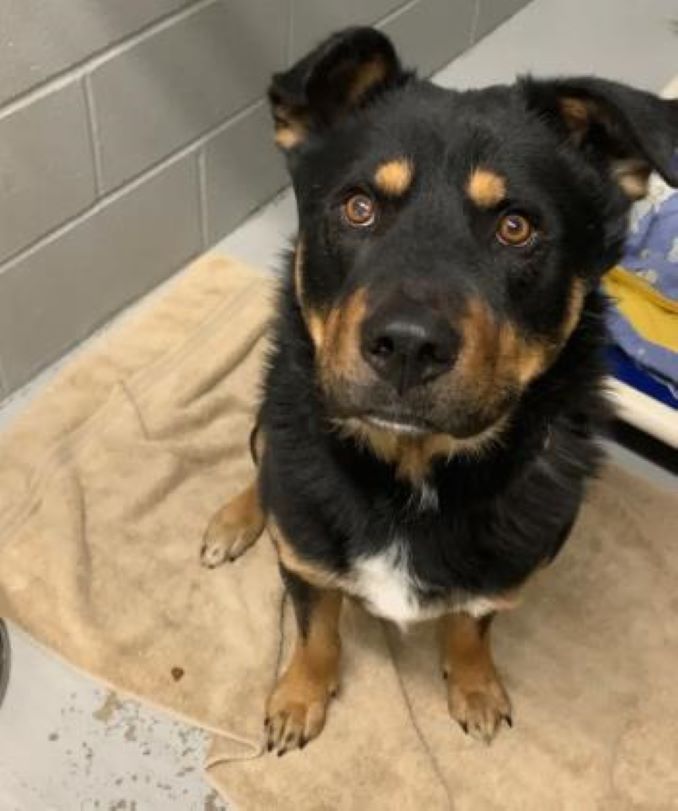 Duke
Breed: Rottweiler, Mix
Age: 3 Years 4 Months
Sex: Male
Size: L
Colour: Black / Tan
Spayed/Neutered: Yes
For Toronto Humane Society's complete adoption process, please click here to learn more about how you can make this companion, a forever friend!
About this column:
Each week we feature animals available for adoption from local shelters in the Toronto area with the hopes that our readers will assist in finding good homes for them. If you, or someone you know, has the resources to take care of one of these animals, please do get in touch with the appropriate shelter via the links provided.