Kiki is a clever and cunning young man who will need a loving home with experience managing a lot of feline-energy! He does have some favourite toys for burning out that energy- he loves chasing feathered toys through the air, and following a laser-pointer light around! Kiki also enjoys when people sing to him, or just tell him about their day- he is a great listener and a music lover.
Kiki is curious and enjoys learning new things, our training team has worked one-on-one with Kiki to teach him tricks and help manage his high-energy needs, and we could help to teach you too!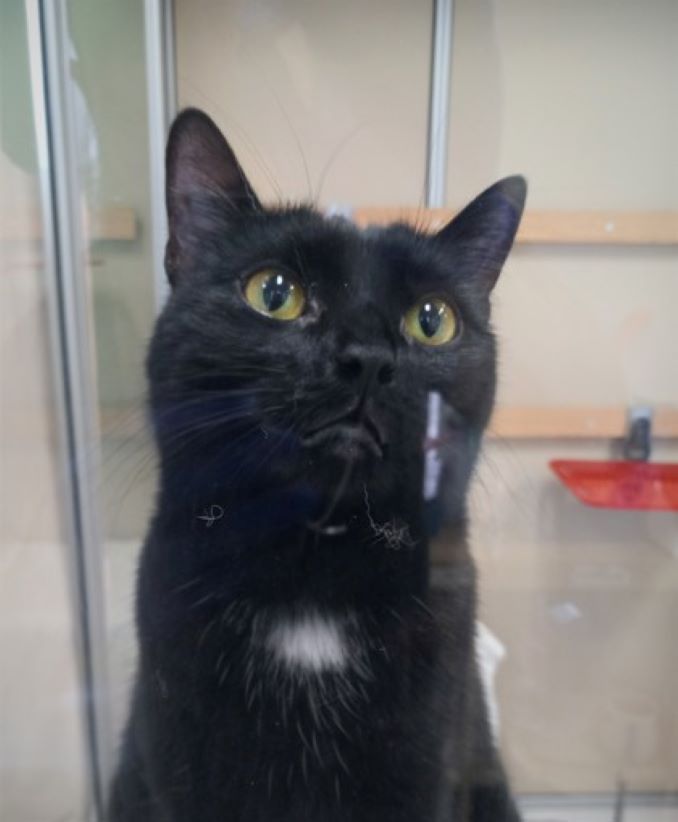 Kiki
Age: 2 Years 6 Months
Sex: Female
Size: S
Colour: Black
Spayed/Neutered: Yes
Declawed: No
For Toronto Humane Society's complete adoption process, please click here to learn more about how you can make this companion, a forever friend!
About this column:
Each week we feature animals available for adoption from local shelters in the Toronto area with the hopes that our readers will assist in finding good homes for them. If you, or someone you know, has the resources to take care of one of these animals, please do get in touch with the appropriate shelter via the links provided.