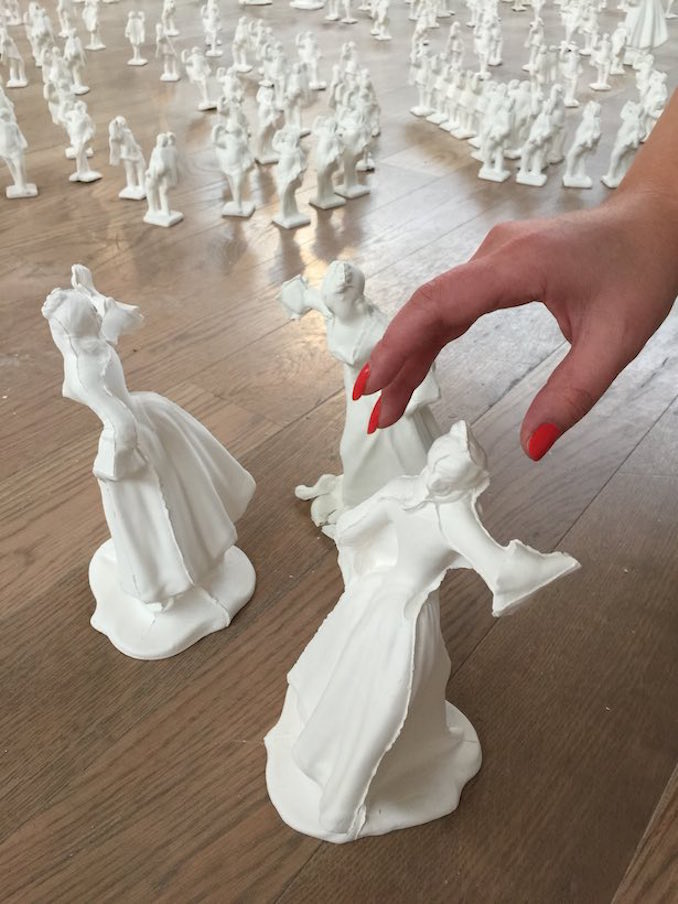 Internationally acclaimed British artist Clare Twomey caused quite the buzz in Toronto on the closing day of her hauntingly beautiful art exhibition "Piece by Piece" at the Gardiner Museum. Over 2000 porcelain figurines were released to the public one by one at no cost other than the fee of admission to the museum.
I had visited the exhibition twice during its run finding much solitude in the open space. Clare Twomey, known for her interactive interventions in prestigious British and American museums, was commissioned by the Gardiner Museum for the stunning art installation focusing on the rare Commedia dell'Arte Harlequin collection. The artist had selected three different priceless figurines from the museum's permanent collection and made hundreds upon hundreds of statues in their honour to demonstrate the conflicting emotions of everyday life. The artist captured various narratives with torn feelings of death and destruction, love and hate, war and peace. And at times, you could almost hear the figurines whisper and beg to be set free.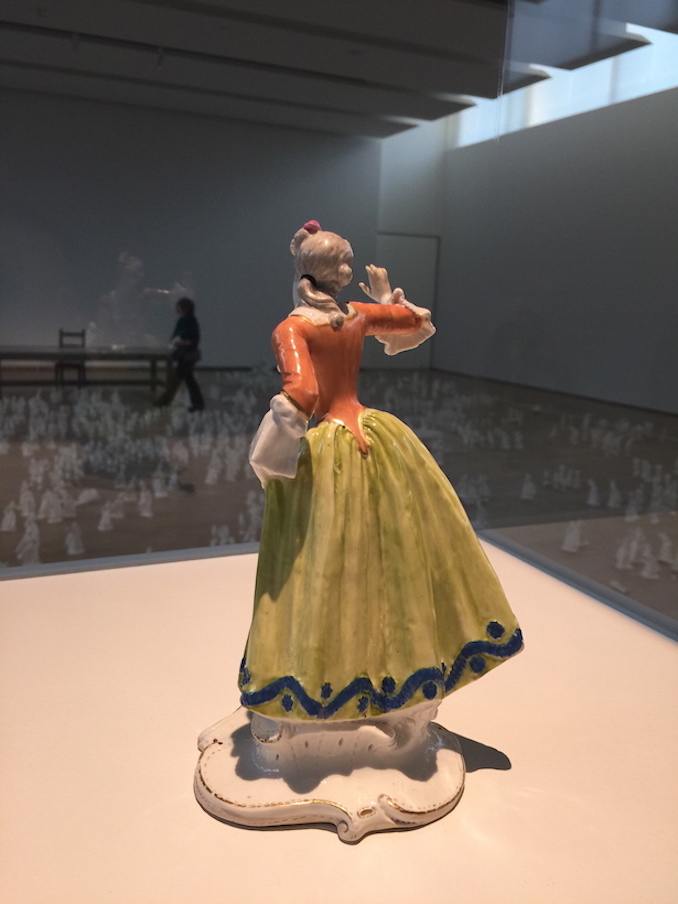 Which is what the artist and curators decided to do. On the final day of the exhibition, members of the museum and the public were given the opportunity to enter into the exhibit hall and gingerly walk through the sea of figurines to select one to take away.
Piece by piece they were set free and people patiently waited up to two hours at times for their opportunity to share in this experience and to own one of the deeply meaningful pieces.
I had attended with an art director friend of mine and we had both agreed that it was clearly one of the most awesome, and most understated, art events in Toronto that has happened in recent memory. No big hype. No big tickets prices. Sharing the experience with other art lovers in Toronto made this a truly memorable afternoon in the city.