My family and friends are preparing for the upcoming Lunar New Year celebrations. Our New Year's, that's based on the lunar calendar (aka Chinese New Year, February 16, 2018) isn't just a one night, the celebration goes for a couple of weeks. Dinners are booked well in advance as we gather large groups in restaurants and at home to usher in the Year of the Dog. We try and get out to see the Lion Dances and give children lucky red packets. My friends have also been asking about recommendations on where to go and join in some of the celebrations. Here are some places to check out!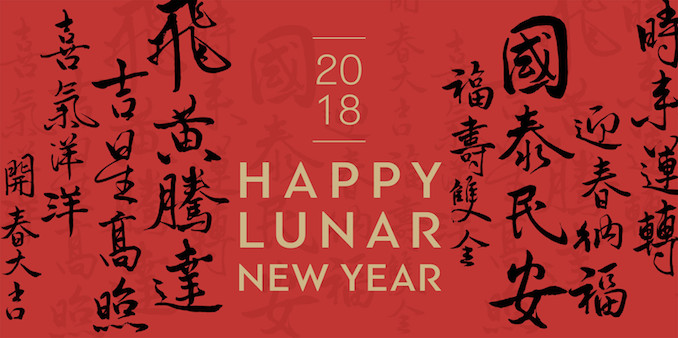 WHERE TO EXPERIENCE LUNAR NEW YEAR ARTS & CULTURE
SQUARE ONE MISSISSAUGA:
From February 8 to 18, Square One will feature a specialty New Year's inspired installation located in the Grand Rotunda (Level 2, near Entrance 3). A Chinese astrologist will be onsite for 10-minute one-on-one sessions to chat about what they can expect this coming year from healthy, relationships, and money based on their birth year. The astrologer will be on site at the mall on February 10th, 11th, 17th, and 18th from 1:00 pm to 5:00 pm. Also will be available on February 9th from 1:00 pm to 3:00 pm.
CHINESE NEW YEAR PARADE CHINATOWN: Hosted by Hong Luck Kung Fu Club. Following the Lion Dance parade is a tradition for me as my dad had a business in Chinatown for many years. We looked forward to the various Kung Fu clubs celebrating with their parades in the area of Spadina Ave. and Dundas St West. The beats from the drums, the bangs from the fireworks and the athletic showcase of the club is always exciting. This one is planned for Saturday, February 17 starting at 11:00 am (FREE) and will go until they've visited all the businesses and restaurants in Chinatown. The Lion Dance ceremony is done at the entrance ways to wish them good health and prosperity for the coming year.
FNLROM AT ROYAL ONTARIO MUSEUM: Since we are celebrating based on the moon's cycle, this February 16, the ROM's very popular Friday Night Live (FNLROM) series transforms the museum into another fun adults-only social event. The theme this week is Lunar Love! Experience bold expressions of fashion, art, music and dance from partners ArtXperiential Projects and Music Africa. A great roster of entertainers from Canada's African communities as well as a Chinese Lion Dance by Toronto Northern Legs Southern Fists Kung Fu, Dragon and Lion Dance Team. Admission includes complimentary access to feature exhibitions Christian Dior and Wildlife Photographer of the Year. For families, check out their Family Day weekend activities that include arts & crafts, music and dance performances, and more.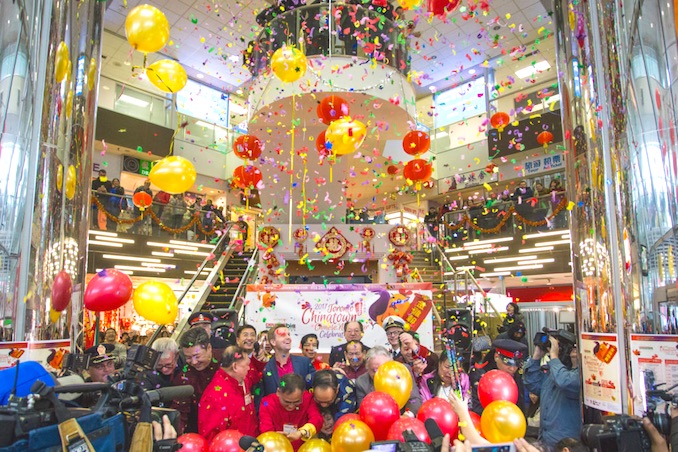 MARKHAM CIVIC CENTRE: 101 Town Centre Blvd., Markham. February 11 from 1:00 pm to 4:00 pm. Visit to experience Lion Dance and martial arts performances, Chinese folk dance, traditional Chinese instrumental performances, and other arts and culture offerings. Free admission.
FIRST MARKHAM PLACE: 3255 Highway 7. Several special events are planned at this indoor mall. On Saturday, February 10 meet Mr. Paul Ng at noon to find out what's predicted for the Year of the Dog. Stay for the Chinese dance performance at 1:30 pm. On February 15 (New Year's Eve) Meet the God of Fortune from 9:00 pm to 11:00 pm and stay for the countdown show. Lion Dance will happen on February 24 to wind things down.
PACIFIC MALL: 4300 Steeles Ave East. Often referred to as "the hangar" this massive mall (consisting of postage stamp sized retailers and food shops) sells pretty much anything you don't need but fun to poke around in. Chinese New Year celebrations include the New Year's Eve Countdown bash on February 15 starting at 10:00 pm. Celebrations continue on February 16 starting at 2:30 pm. Check out the iTalk BB "Sound of Music" live concert on February 17 at 2:00 pm. Lion Dance happens on February 24 at 12:30 pm.
CHINESE NEW YEAR AT MARKHAM PUBLIC LIBRARY: February 17 (10:00 am to 12:00 pm) Milliken Mills Library, 7600 Kennedy Road. This family friendly event includes martial arts demonstrations, musical performances, face painting, arts and crafts and more.