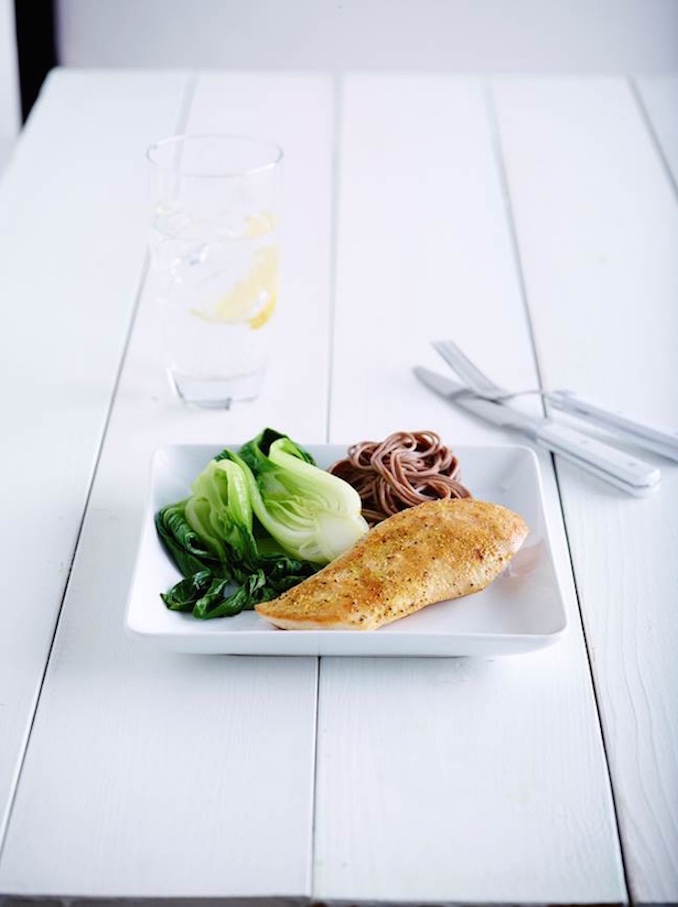 Local chef and business owner Shai Bomze of "By Amos" sent us this recipe for his Zesty Citrus Chicken with Soba Noodles and Bok Choy.
Ingredients 
-1 package By Amos "Zesty Citrus" chicken breasts
-4 baby bok choy, halved
-100g soba noodles
-2 tbsp tamari or soy sauce
-1 tsp sesame oil
-2 tbsp sliced green onions
Directions
-If using "By Amos" – Pan fry sous vide chicken breasts in a hot pan for two minutes a side (follow by Amos instructions).
-Cook noodles in boiling salted water from 5-8 minutes (or follow directions on package)
-Drain and toss with soy sauce, sesame oil and green onions.
-Blanche bok choy in salted water for 3 minutes on grill for 2 minutes per side on hot bbq or grill pan
-Divide the noodles, boy choy between 2 plates, and serve each with a chicken breast.