Executive Chef Solon Mason from Aloette Restaurant shared this delicious Lemon Curd recipe. This curd is one of the key elements for Aloette's delicious and iconic Lemon Meringue pie. It is the perfect balance of tart and sweet that satisfies one's citrus cravings! This pie is served by the slice in person at Aloette's spadina location or to-go at Aloette LIberty.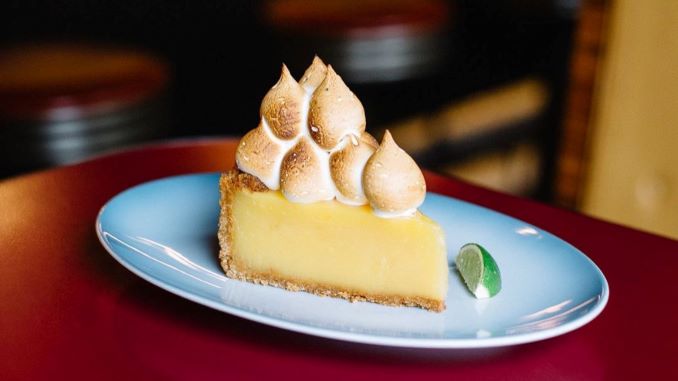 Lemon Curd
Total Time: 6 hr
Total Yield: 1 pie filling
Tools Required: whisk, pot, bowl
Ingredients:
– 600g sugar
– 75g cornstarch
– 45 flour
– 350g water
– 500ml lemon juice
– 85g butter
– 240g yolks
– 5 sheets gelatin
Directions:
1. Reserve butter, yolk and gelatin.
2. Bloom gelatin in Ice water. Squeeze out excess liquid.
3. MIx remainder of ingredients in a pot and cook on medium, stirring constantly until boiling.
4. Add butter off the heat. Temper in egg yolks.
5. Return to heat, and bring to a simmer once again.
6. Add gelatin, and strain through chinois.
7. Set while still hot in pie crust.