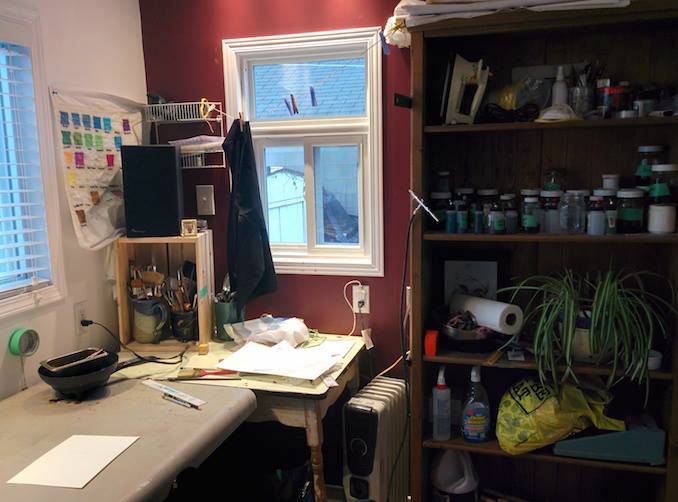 Bio Edited by David Creelman.
Born in the Maritimes, in the early sixties, Jan Creelman grew up on the East Coast, had lived abroad and traveled all over the world. After acquiring a B.A. in music (piano) and a Master's in Library and Information Science, she "fell into batik" while observing a friend compose a market scene with wax and dyes. Where ever it is applied, wax prevents dyes from penetrating the fabric; when dye spills outside the waxed area, the fabric comes to life. For Jan, it's enchanting to work in the negative and have images appear as if from nowhere. That first evening of story-telling through batik shaped her core approach. She avoided straightforward textbook techniques and has developed a vigorous, organic style that is stimulated by the extremes of any experience or event that compels her to step outside her comfort zone. It is the unexpected and the promise of a new adventure that drives her on a daily basis. Her determination to experiment with wax, dye, bleach, and fabric has allowed her to fuse expressionism and abstract modernism, to develop a personal vocabulary that remains essentially dramatic. She is persistent, dedicated and a passionate teacher, explorer, artist and Canadian.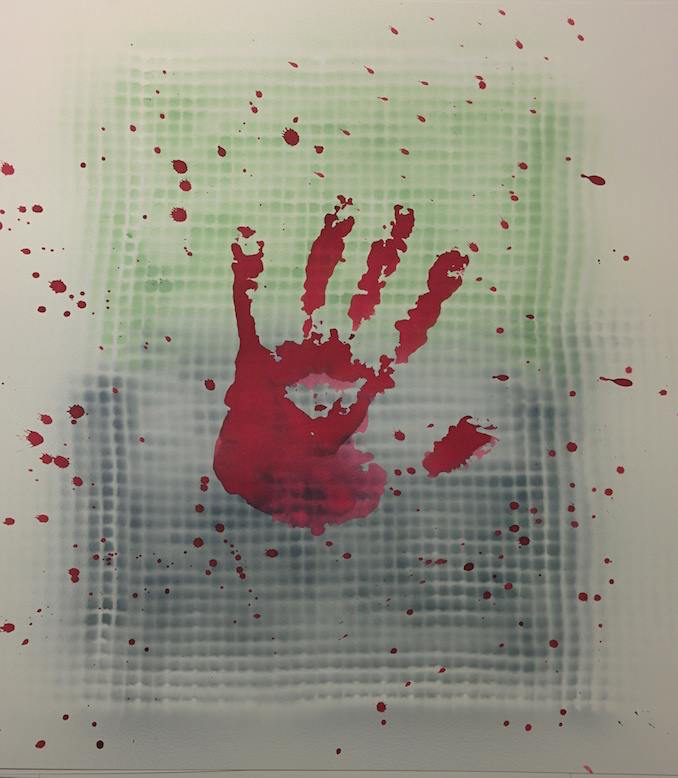 What neighbourhood do you live in?
Rockcliffe-Smythe (Jane and St. Clair)
What do you do and where?
Batik on cotton with wax and dyes. I'm quite strict that every image produced must be the result of resistance through shapes or wax.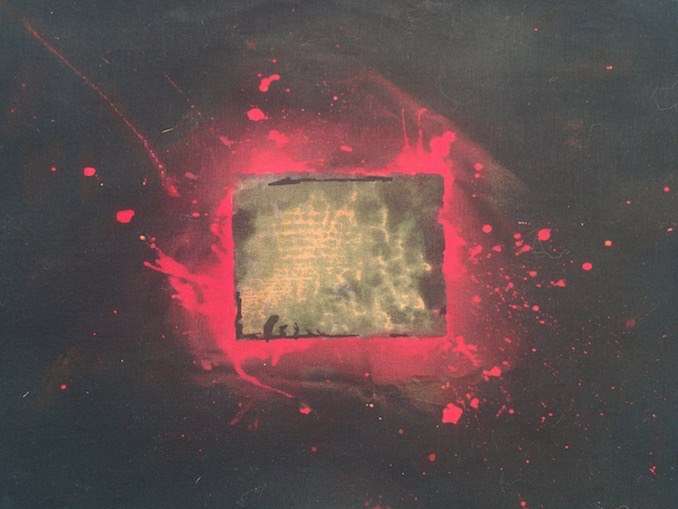 What are you working on?
Currently reflecting on the violence in Syria. Meanwhile, preparing for 2 shows: a group show at Tantra Lounge – Bar & Grill, January 8th through February (1157 St Clair Ave W.) and the RAW Futures Showcase at the Mod Club, 722 College St, January 15th.
Where can we find your work?
You can find my work on the web at: www.jancreelman.com