On Tuesday, I managed to grab some last minute tickets to see Holy Holy, a David Bowie tribute set to play one of the performer's seminal albums: The Man Who Sold The World. Following the tragic news, the show had sold out and they even added an additional date due to popular demand. TV crews waited outside Toronto's Opera House in the freezing cold to ask fans a few questions. It was all rather exciting.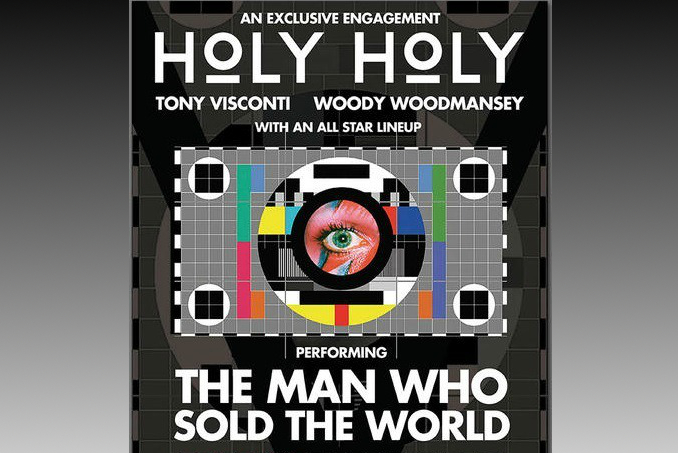 Featuring the great Tony Visconti, a long-time American producer who worked closely with Bowie on records from The Man Who Sold the World right up until Black Star, it is clear that the tour had been put together with real passion. Planned far in advance of the sad news that broke hearts across the world only a few days earlier, Tony and Woody Woodmansey, drummer and final living member of the Spiders from Mars lineup, took the stage early to explain how Bowie himself had seen their rehearsals and approved of the tour.
So how was it?
With emotions running high, the band opened by playing The Man Who Sold the World in its entirety and in order. Woody rallied through the set in true rock style, flying around the kit with apparent ease. I guess the big question on everyone's lips is who took up the microphone? Step up a flamboyantly dressed Glenn Gregory, the founding member and lead singer of 80s band, Heaven 17.
Without achieving the impossible and actually being Bowie, his performance can best be described by borrowing an English term – "bloody good!" Vocally Glenn is strong, but more importantly he had put hard work into bringing Bowie's vocal style and subtle performance nuances to the stage. Close your eyes and well, you can definitely pretend it's Bowie's heyday – that's why we're all here right?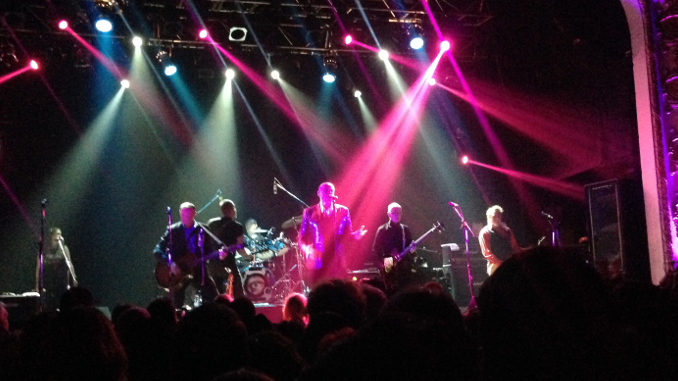 The roar of the audience was deafening at times, above anything that I have ever heard for a cover band. After delivering those nine album tracks, Holy Holy then took the crowd on a musical journey through some of Bowie's hits from "Ch, Ch, Ch, Ch, Changes" to Ziggy Stardust and the like.
Whilst it was an emotional night for everyone, including the band who professed late on that they had considered cancelling the tour altogether, it was a great job that they didn't. After that and the recent release of Black Star, an album of incredible beauty and complexity right up there with Bowie's creative best, I am now comfortable in saying that it was a fitting end for someone who will never truly leave us – not as long as Earth and Mars exist anyway.