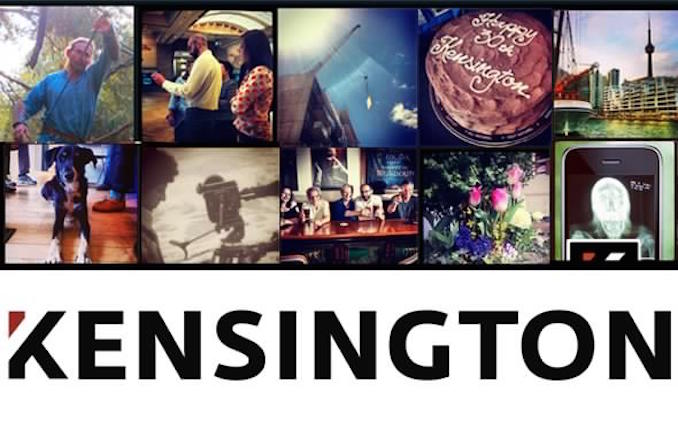 In today's non-fiction TV world, there's an abundance of reality TV and formulaic variety and contest series that are replicated the world over (just think Survivor or America's Got Talent)…. But the kind of quality programming that's both educational and entertaining is a bit harder come by. The good news is it can be found, being produced at companies in Toronto, like Kensington Communications!
I count myself as super lucky, being able to work on the digital side of a small independent cross-platform production company that creates documentary film, TV, mobile and web projects here in Toronto. Founded in 1980 in Kensington Market (the company's namesake), today Kensington is located in one of Toronto's hotbed areas for TV production, in the King West fashion district.
I sat down for an interview with Robert Lang, Kensington's founder and executive producer, at his office.
What do you pride your work and the work of Kensington on?
Our passion is creating programs that are entertaining but also socially relevant. We pride ourselves on producing TV series and documentaries that are popular and smart. We gravitate toward surprising stories about history, culture, science and social issues. We've done feature documentaries on subjects like the many facets of the controversial diamond industry and the failure of the 40-year 'war on drugs'. We've also produced successful recent TV series at the world's greatest museums, and with celebrities who overcame obstacles to make meaningful social contributions.
What's the most exciting thing for you today, in your work? 
As a documentary producer these days you can work on so many platforms and you no longer have to rely solely on TV for audiences or as a source of financing. You can have a presence on the web, you can create mobile apps, and there are other opportunities now that didn't exist even five ago. So while our bread and butter is still TV – whether it's Museum Secrets for History, Shameless Idealists for CTV, or Raw Opium and Diamond Road for TVO Ontario and broadcasters worldwide – at the same time we always have interactive projects on the web, on mobile, or in the form of community engagement in real-time through social media. TV used to be one-way communication, and now it's a two-way engagement, an ongoing dialogue with our audiences, which is very exciting.
We are currently launching a contest for a chance to win a great prize-pack with some of our series on DVD, plus tickets from the ROM and the AGO on our facebook page, because we want people to add us and hear about our new projects there.
What was rewarding for you, when you worked on City Sonic, the location-based mobile app, TV and web series, that allowed people to explore Toronto musicians and venues?
It was challenging when we produced the multiplatform project City Sonic with White Pine in 2008 because it was the beginning of the Smartphone craze and iPhones had just been released – it was a bit of uncharted territory. We mapped places in Toronto that were really important and inspiring to 20 top notch musicians, like Geddy Lee from Rush, Jason Collette, Sarah Slean, Divine Brown and Serena Ryder – all of these people shared intimate stories with us about an important place or a moment in their careers. All of the stories related to Toronto and the musical melting pot that it has become. So through our TV show, website and app, you could basically tour Toronto's music scene through the eyes of these musicians. And the stories seemed to resonate with people out there, not just on the small screen but even at the launch of some of the short films at TIFF!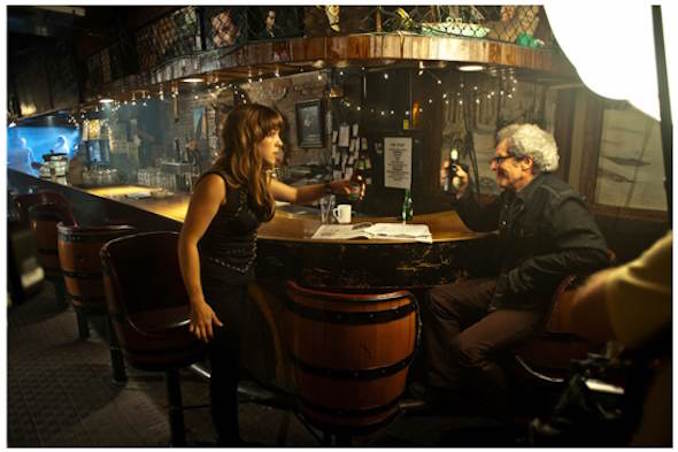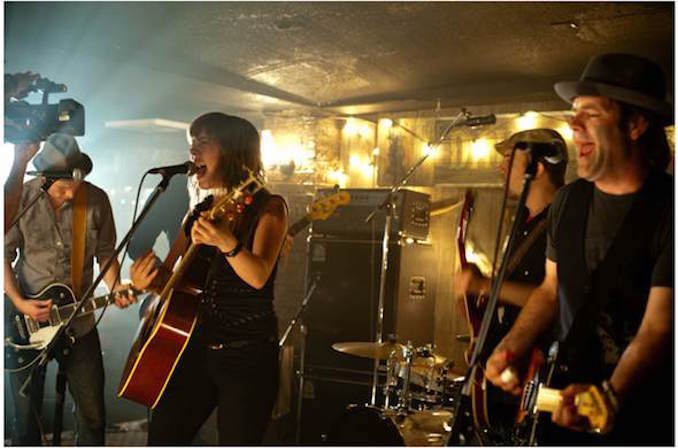 You were collaborating on mobile projects during the burgeoning of the mobile app development scene here in Toronto… And now you've got a new mobile app! What can you say about your new app for the Royal Ontario Museum?
The mobile app we're producing for the ROM, called Scopify, is groundbreaking in the museum app market. It's going to be released this fall as a locative museum tour, a journey through the museum that users wouldn't ordinarily be able to experience. Using your mobile device as a tool, you'll get to see the museum objects in a new and exciting way. Our experience producing 3 seasons of Museum Secrets has allowed us to convert our understanding of the museum space to create something truly unique for mobile.
What were the major successes of the HISTORY TV series, 'Museum Secrets'?
So far we've produced 3 seasons of Museum Secrets at some of the world's greatest museums: the Louvre in Paris, the Met in New York, the Natural History Museum in London, the Vatican in Rome, Topkapi Palace in Istanbul and the Bardo Museum in Tunisia. The museums all have extraordinary collections and we have an enthusiastic audience of people who like the way we tell our stories. We select museum objects and discover these great stories about them, so that they're no longer just dead, inanimate objects standing in cabinets. Their stories are often revealing about human nature, history or a particular culture. It's an eclectic series that appeals to people who want to learn something new without being lectured to. Our stories are funny, horrifying, sometimes deeply moving. Plus, we're able to accompany the TV series with a rich media website (MUSEUMSECRETS.TV) with hundreds of videos, vlogs, blogs, and other media.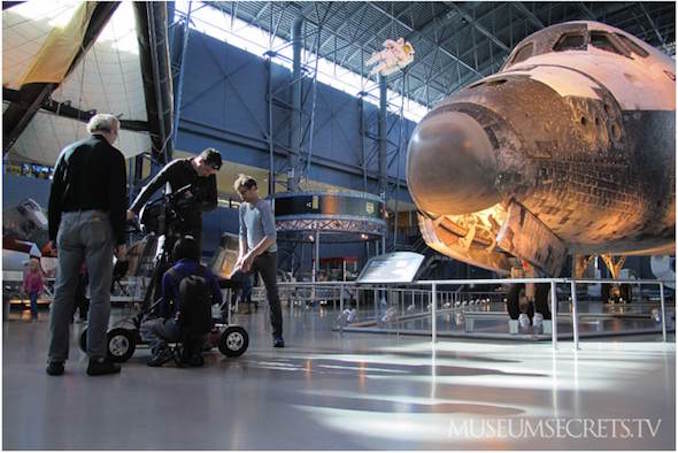 What is Kensington striving for today and in the future? What is the mission of the company?
The thing that distinguishes Kensington is that we don't do the predictable – we're always looking to push our creativity and our own sense of what's possible. So, whether it's in the subject matter that we choose, or in the form we're playing with, or even when approaching a very commonly known subject matter, we find something unusual in it. We always try to find a new way to tell a story and I think that keeps us distinctive. And once we produce something successful, it doesn't mean that we're going to repeat the formula. That's not our business model. Our model is to stretch and try something different each time out. It keeps life interesting, it keeps us on our toes and it keeps us resourceful. As storytellers, we just constantly try and find new ways of telling stories.
Article by Amanda CU