Camp Tech provides training in technology based activities for those who need or want to learn about programs and devices that require technical know how.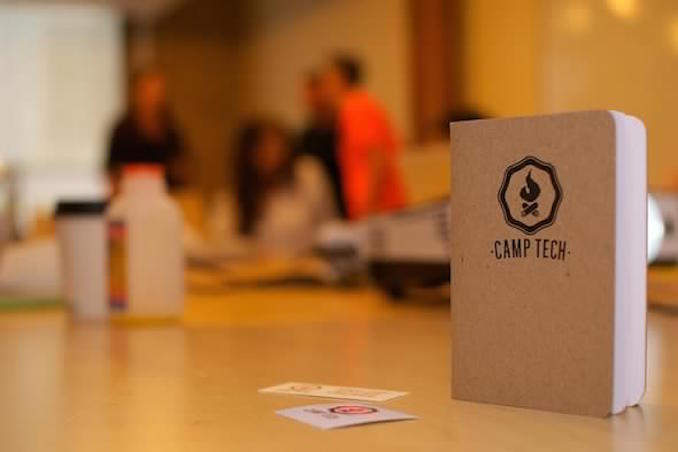 We chatted with them about all that they do.
Who was involved with the start-up?
Toronto-based web designer Avery Swartz founded Camp Tech in September 2012.  She still runs the company single-handedly, but of course, Camp Tech couldn't function without our amazing instructors, who were hired shortly after the company was started.
What was the reason for starting Camp Tech?
There's a real need for quality tech skills education for small business owners, who don't have the budgets of big brands. Camp Tech recognizes that need, and offers fun, friendly, practical and professional classes and workshops to empower people to become their own tech department.
Who will benefit most from these courses? Who are your students?
Camp Tech appeals to small business owners, entrepreneurs, bloggers, and tech enthusiasts.  We welcome anyone who is curious to learn more about technology (including total beginners), and have fun while they're at it.
What kinds of courses can you take? How often are they? Running length? 
Camp Tech runs a variety of classes with topics ranging from WordPress, Photoshop for Social Media, and SEO: How to Drive More Traffic to Your Website, to Facebook and Twitter for small business.  Classes are run a few times a month, and most are 3 hours (with a few day-long workshops in the mix as well).  You can see here which classes are coming up.
Camp Tech also has a private and corporate training program – for more details visit http://camptech.ca/private-and-corporate-training/
How did you find your instructors?
Our current roster of instructors were selected based on their skill sets – they are leading experts in their industries, who have experience teaching.  We're always looking for more instructors, and you can sign up our website at http://camptech.ca/instructors/.
How does Camp Tech differ from other tech. classes?
Camp Tech puts an emphasis on developing practical tech skills that can be put in place right away.  We teach just enough theory to make things understandable, but this isn't coding for coding's sake.  We want to empower small business owners to learn the skills they need to make a difference in their business.  Also, we try hard to make Camp Tech a friendly environment, where things are a little nerdy but definitely not boring.  We take a lighthearted approach to our classes, and encourage lots of participation and interaction with the instructors.  When you come to Camp Tech, you'll laugh, not yawn.
What is next for Camp Tech?
We have two exciting new classes we're developing for October and November.  Watch the website, and sign up for our email newsletter to get all the details.  http://camptech.ca/