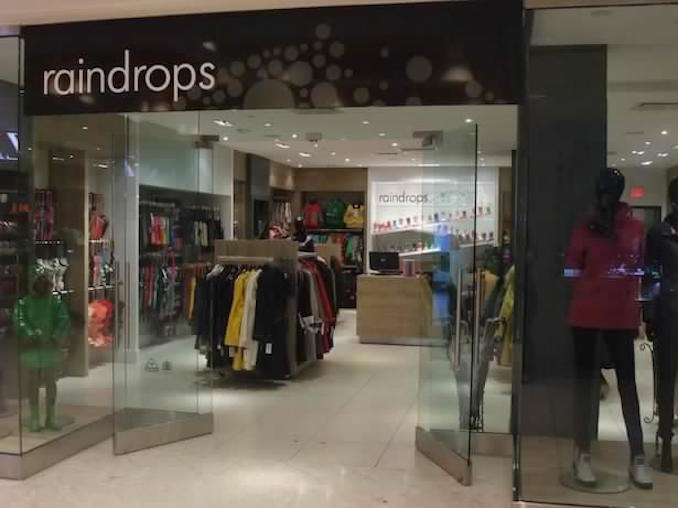 Every now and then we get to profile a Toronto homegrown business that is not only local but is also family run. There are so many large companies today that these businesses have a very hard time competing with mass marketing and what seems to be an endless supply of capitol.
Don't fear though, there are still many businesses that compete and thrive!
I got a chance to chat with one of these companies that was created by, and is still run by, the mother-daughter team of Bobi and Natalie Jurcic.
Meet the team behind Raindrops rain apparel located in Toronto's Holt Renfrew Centre.
Where did the passion and idea for rain gear come from?
Our family was involved in the wholesale industry for many years, and umbrellas were part of our range. Over time, we focused more and more on that one particular product, mainly because there wasn't a lot of competition. In the mid 90s the opportunity presented itself to bridge into retail. We thought it would work well since an umbrella is something that everyone needs at some point, both adults and kids, and it was difficult to find a decent selection at most retailers. At that time we were only doing umbrellas, but the rainwear and boots were a natural progression over the years (now we carry winter outerwear too). The continued passion comes from that idea popular in Scandinavia: "There's no such thing as bad weather, only the wrong clothes." It pains me to see people dressed to the nines while carrying a flimsy dollar store umbrella, and ruining their expensive footwear. Or worse, a newspaper over their head! We look for the right mix of fashion and function in everything we carry.
What brands did you sell when you started vs. now?
As I mentioned, when we started we were only selling umbrellas, so all of the outerwear and footwear brands we carry now, we definitely didn't then. Even among umbrella brands though, there have been changes over the years. Unfortunately, many companies either haven't made it, or altered their offerings so they were no longer a fit for us. The most noticeable difference is probably how few North American manufacturers remain. One brand that has stayed with us throughout that time is Atlas Umbrellas, makers of our best-selling "Merde il Pleut" umbrellas. We've also carried Fulton umbrellas since they launched in Canada, which was probably now 15 or 20 years ago. Some newer offerings include Austrian brand Doppler, and Senz umbrellas from the Netherlands.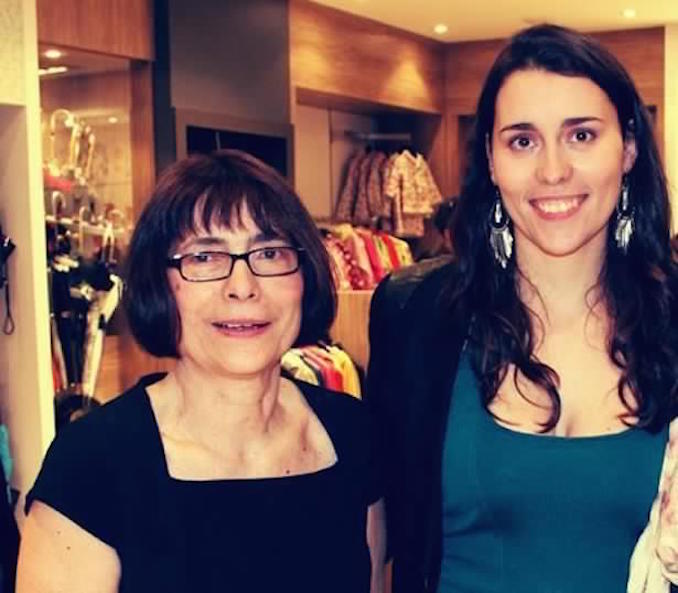 How do you choose the brands?
In addition to attending local trade shows every season, we try to make a trip once every year or two to a trade show outside of Canada. Stocking unique and hard-to-find brands is important to our business model, so these trips definitely help in making new discoveries, and forging supplier relationships (which is always easier face-to-face). Aside from that, we spend a lot of time doing online research keeping on top of new brands or seeking out products to fulfill any gaps we may have. In more recent years as our reputation has grown, brands also now sometimes contact us seeking to be included in our offerings. In terms of which ones actually make the cut, customer feedback is invaluable to us. As a small retailer we have the benefit of direct daily feedback from our customers, and their needs are what we seek to fulfill first and foremost. Secondly, we consider trends and of course our personal tastes as well. When it comes to outerwear we always try things on, looking to see that the item is flattering and comfortable as well as functional. As well, just because we have stocked a brand in the past doesn't guarantee their future presence in our store. We evaluate each season's collection for its own merit. Really, the focus at Raindrops is on selection, and product features, the brand is usually secondary.
Where are the Canadian brands you sell originating from?
Some of our larger Canadian suppliers are: Atlas Umbrellas (Toronto), Cougar Boots (Burlington), Baffin footwear (Stoney Creek), Kamik footwear (Lachine, QC), Almar Hats (Montreal), Hatley (LaSalle, QC), JUPA kids outerwear (Montreal), Drench kids rainwear (New Westminster, BC), FIG outerwear (Laval), Quartz Nature outerwear (Saint-Hyacinthe, QC), CMFR outerwear (Toronto), and Nuage outerwear (St-Laurent, QC) but there are many more.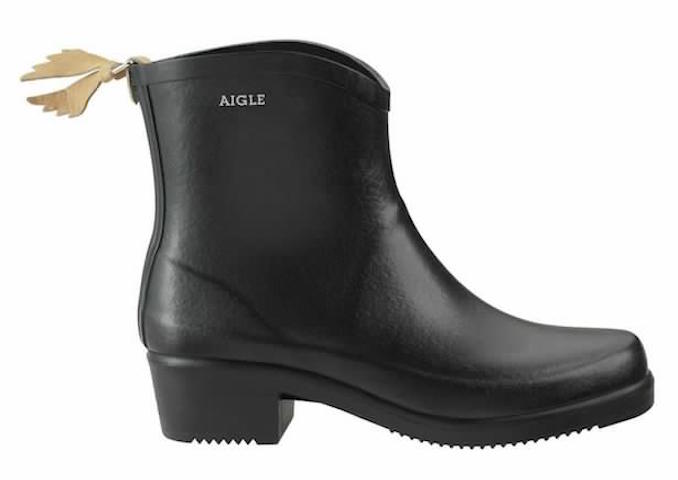 Did you ever design your own gear? Plan to in the future?
No, we haven't. The cost to design and manufacture our own product line is just not feasible for us right now. Most manufacturers also have quite large minimum orders and our business is based on having a wide range of offerings, rather than a lot of quantity in just a few styles.
Where was the original store located?
Our first umbrella store opened at Queen's Quay Terminal in 1993, though we were operating under a different name then. The original Raindrops store opened on the PATH level of the Fairmont Royal York in 2001.
How did the move to Holt Renfrew Centre happen?
We had been looking for a larger space for quite some time, since we were bursting at the seams of our roughly 800sq ft space at the Royal York. Our first thought was one of the neighboring vacant stores there, however the hotel was undergoing some ownership and management changes at the time, and essentially had leasing on hold while they decided the long term plan for that whole floor. Next we looked into neighboring PATH buildings, and actually negotiated with Royal Bank Plaza for several months, but ultimately the property management decided a large brand name chain was more in line with what they were looking for, and we were rejected. After that, we decided it wasn't so essential to stay close to where we had been, and on a longshot contacted The Holt Renfrew Centre based on it's central high-traffic location. Lucky for us a space of the right size was about to become vacant, and Morguard, the Centre's management, couldn't have been more enthusiastic about our business. The deal happened very quickly, and in the end we're glad things didn't pan out with our PATH options. Considering all the construction madness going on at Union station, plus the fact the weekend business leaves something to be desired in the core, we think our new home is more ideal.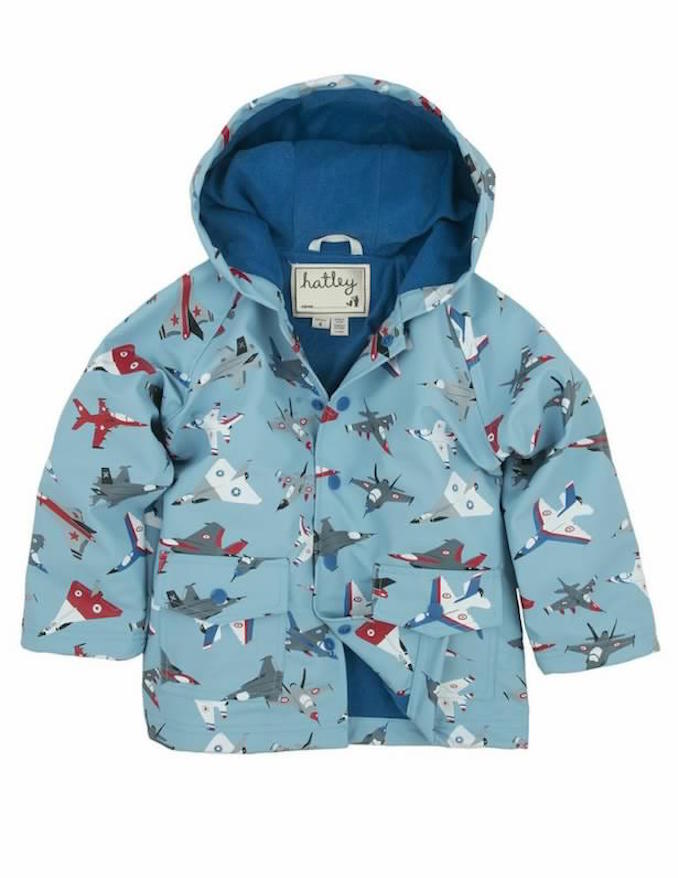 Outside of Toronto, where is your biggest client base?
Over the years we've seen a large increase in Canadian online business. When we launched online in 2001, almost all our orders were coming from the US. Canadian online shoppers have definitely caught up though, and now some of our largest markets outside Toronto are Ottawa, Montreal, Calgary and Vancouver. We've shipped our products to every province and territory though, including Nunavut!
What are your most popular items for sale?
Our two most popular umbrellas are the Fulton Birdcage (bubble) Umbrella as carried by Queen Elizabeth and the rest of the Royals, and the cheeky "Merde il Pleut" umbrella. In our ladies outerwear range top sellers are the MTC Basic Slicker-perfect for walking the dog or hanging out at the cottage, the Mycra Pac Donatella reversible raincoat and the fun Joules printed packable ponchos. As far as boots, Baffin's PACKables boots which roll up into a pouch, and Aigle's Miss Juliette rain boots which are hand-crafted in France, and have a chic stacked heel and slim silhouette, are both top sellers. On the men's side Helly Hansen's updated fisherman's jacket the Lerwick does well, as does their longer Royan coat which has a dressier feel. For kids Hatley rainwear is always popular, along with our Mac in a Sac packable rain jackets.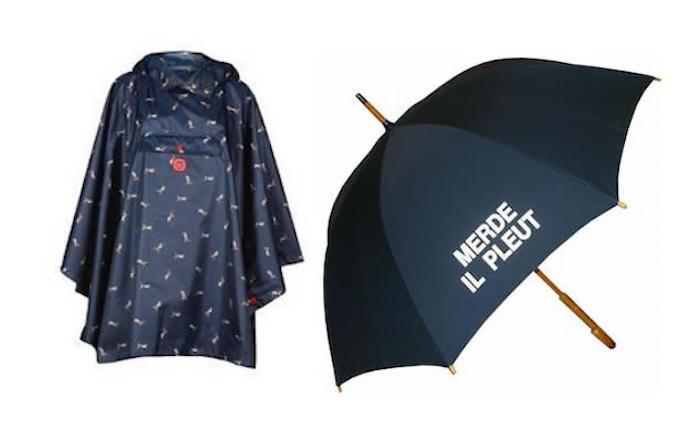 What is the best part about having a fashion company located in Toronto?
Probably the fact that customers here have pretty broad world view as compared to many other major cities. I'm sure that's linked to the diversity found in the city combined with the fact that Torontonians on average are pretty well traveled. Our customers are often aware of European or American brands that don't have a large presence here, and are very appreciative of quality.
What are some of your favourite Toronto fashion companies or designers?
Sara Duke makes great pieces that actually fit and flatter a woman's body. I have a printed summer dress by her that I've worn probably once or twice a week since I bought it a few months ago. It helps that she also has a great sense of humour and doesn't take fashion too seriously, because, as an old co-worker from my days in corporate retail used to say when things would get hectic, "it's just shirts and pants people."
Gotstyle is also great, particularly for menswear.
Check out their website for more information.