Friends who have travelled to Vietnam always spoke fondly about the food. The way they describe the colours and rich flavours is a vacation in itself. Even the most unassuming food stalls would be stored in their memory bank and would be worth sharing when they returned home. This was the same feeling when we recently visited the new Dear Saigon Vietnamese Noodle Bar here in the city.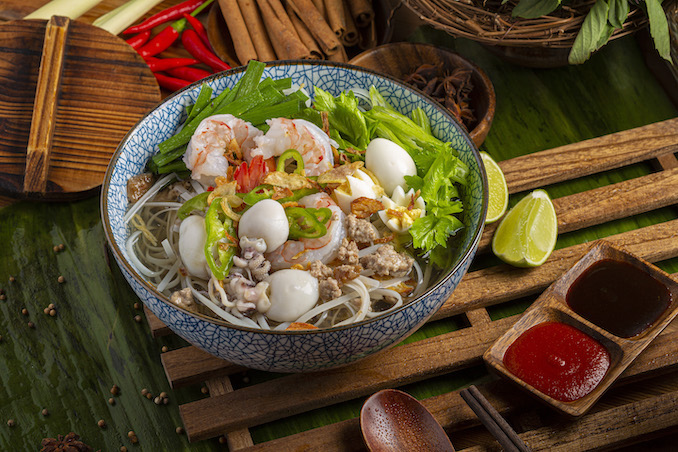 Dear Saigon first opened in Richmond Hill in 2014 (formerly known as Little Saigon). Owners Christine and Chau want to bring the authentic taste of dishes they grew up with. But it's not just another place to slurp up a bowl of pho (pronounced "fa" for those who aren't sure). They tell us it's a love letter to their homeland. The women decided it was time to opening a new location downtown Toronto on College Street.
They consider the city as the culinary hub of Canada. Filled with many different diverse multicultural tastes they saw a big opportunity to bring the taste and food of the Saigon region to downtown Toronto in a way the city hasn't seen before. They decided on a rebrand to elevate the dining experience and make the customer's taste journey of Vietnam feel more inspiring and exciting than ever.
Many of the pho restaurants within proximity are good. They serve the purpose to fill hungry bellies quickly or just want a something comforting. But here at Dear Saigon's newest location, it feels different as soon as you walk through the doors. It's a quaint spot with pink blossoms hang from the ceiling. There's a freshness to the decor and offers seating that's casual and quiet.
The menu includes all-time go to pho noodle bowls and the restaurant specialities.  Try the Dear Saigon Pho that includes back rib bone and rare beef or their Tom Yum Noodle Soup with shrimp and chicken. They also have delicious rice bowls with grilled proteins like chicken, pork, shrimp and lemongrass beef. Their fresh and deep fried rolls are a must and we already know their chicken wings are popular. The menu has a great selection of authentic dishes worth exploring. They've also added a flavourful Curry Pad Thai and Grilled Pork Tacos specific to this location. Their daily smoothie offerings are fresh and so summery but be sure to order up their house-made Vietnamese coffee. Yum!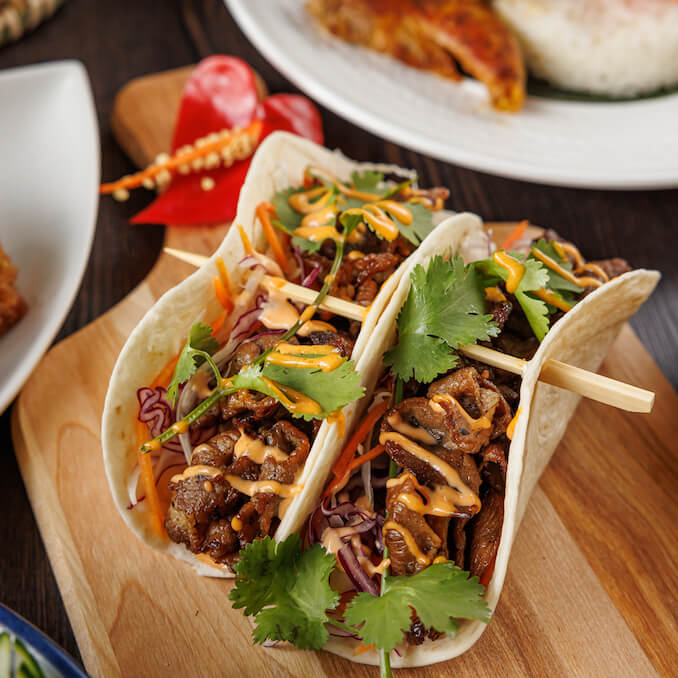 "We love that we are able to share the authentic flavours of our hometown of Saigon with our Toronto customers and take them on a gustatory tour of the city in our memories," said Christine and Chau. "The space we've created at Dear Saigon has truly been a labour of love, fuelled by our passion for delicious traditional Vietnamese cuisine and love for our hometown and we're so excited for people to experience it."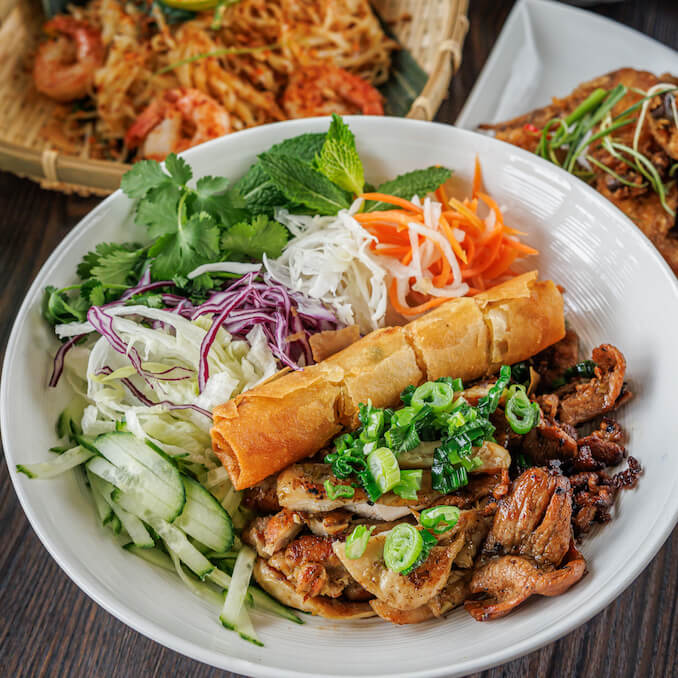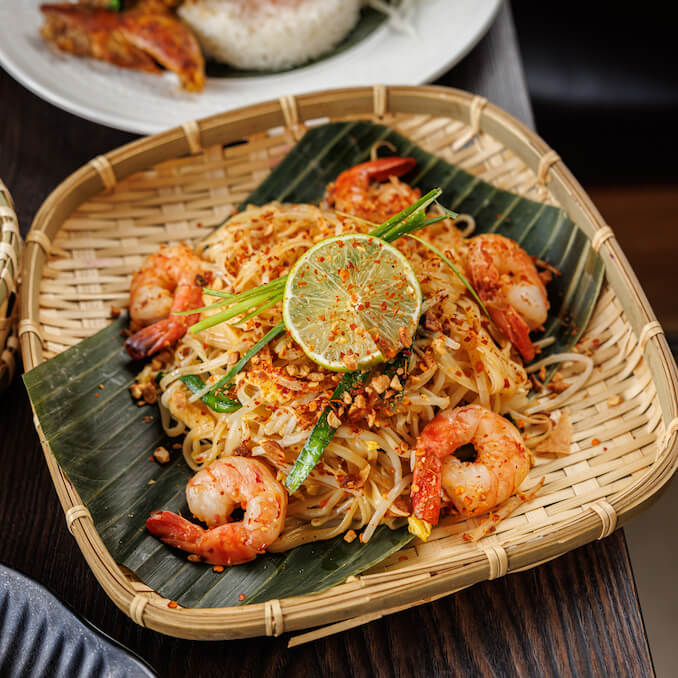 The owners tell us what is truly special about Vietnamese cuisine, especially at Dear Saigon is that all of the dishes are full of flavour and made with carefully hand-picked, fresh ingredients to ensure only the best quality and combination of ingredients are used.
Dear Saigon is located at 185 College Street (Toronto) and 9625 Yonge Street (Richmond Hill). Current opening promotion is taking place at the College Street location until the end of May, where customers receive a free order of spring rolls when they spend $25.