The grass is always greener on the other side of the fence. Well, if we are not talking about Toronto.
Many residents of different countries constantly complain about local governments, housing conditions, job opportunities, and so on. It often happens that we want to move to a country or city that, in our opinion, is more suitable for living, raising children and career growth. However, we do not always notice how beautiful the place where we live is. In this regard, it is important to be able to find reasons for pride in your hometown.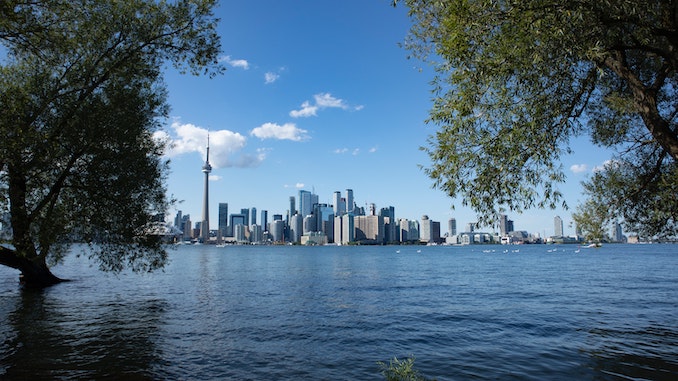 The last decade has been marked by the fact that more and more people on the planet are concerned about protecting the environment. In Toronto, local governments not only support international initiatives but also create them. One such initiative is the provision of a window rebate as part of the Canada Greener Homes Grant initiative. This initiative aims to reduce the number of hazardous substances emitted from our homes. This is one of the reasons for pride among many others.
In this article, we'll talk about the things that should make Torontonians feel proud.
Availability of healthy eating establishments
Surely not every city in the world can boast a huge number of grocery stores and restaurants that serve healthy meals. At the same time, in Toronto, such establishments can be found anywhere in the city, even in residential areas where there are no large crowds of people.
Farm'r Eatery & Catering, Live Organic Food Bar, Mary Be Kitchen are just a few of the places that offer incredibly tasty and fresh healthy food.
Proximity to nature and concern for environmental protection
An important criterion of the city is the surrounding nature. This city is not like other metropolitan areas where trees can be seen on the outskirts of the city. Here, we can enjoy a huge number of parks and recreation areas, which allows us not to leave the city to get some fresh air.
In general, there is an increased concern about the protection of the surrounding environment in the country. Many people are concerned about the number of toxic substances released into the atmosphere. In this regard, here you can see how a huge number of environmental initiatives appear, which are supported by a large number of residents.
Ways to get around the city
One of the favourite ways to get around the city is by bike. The locals are aware that traveling by car significantly pollutes the environment and there is no need to stand in traffic jams when you can ride a bike with the breeze and keep your body in excellent physical shape.
The infrastructure created for cycling is also striking. The city's network of cycle paths covers all major parts of the city. These are separate lanes, making them a safer and faster mode of travel.
A city for sports lovers
It seems that our city was created to play sports. If you can't sit still, then you can go to many places that offer entertainment related to physical activity. Here you can go kayaking, rock climbing, play golf and go skiing and snowboarding. City dwellers here don't ever get bored and can feed their adventurous spirit.
Availability of public transport
You can get to any point in the city by subway and not stand in traffic jams in the car. It is possible to ride the tram if your destinations are in the city center. Choose from 11 routes that will take you where you need to be.
Moreover, residents can get anywhere in the city by bus, since bus routes run throughout the city, as well as in the suburbs. It is also important that buses run around the clock and even at night you don't have to worry about ordering a taxi to get home.
Free healthcare
Not every country in the world can boast of having universal healthcare. Even if it is, the conditions in free medical clinics and hospitals leave much to be desired.
In Toronto, residents can maintain a healthy lifestyle by turning to medicine that is available to everyone. It doesn't matter what your socioeconomic position is.
Housing
Toronto is a popular tourist destination, which drives up the cost of buying real estate. However, locals are increasingly buying apartments in new buildings.
You can buy housing at a profit, which will be located in an ecologically clean area, where everyone would want to raise their children. Moreover, such areas, which are being built using new technologies, are distinguished by the presence of good infrastructure. Coming to such areas, you can see how harmoniously nature combines with innovative technologies.