The Japanese food game in Toronto is STRONG. There are some seriously tasty restaurants to suit all budgets out there, so it is quite difficult to stand out from the rest, yet somehow Miku Toronto, located by Queens Quay, does just that.
The Vancouver restaurant opened their first "East Coast" restaurant that specializes in the Aburi style of sushi right here in Toronto. The style involves lightly flame searing the sushi with flavours from unique sauces. Miku is also an Ocean-Wise partner!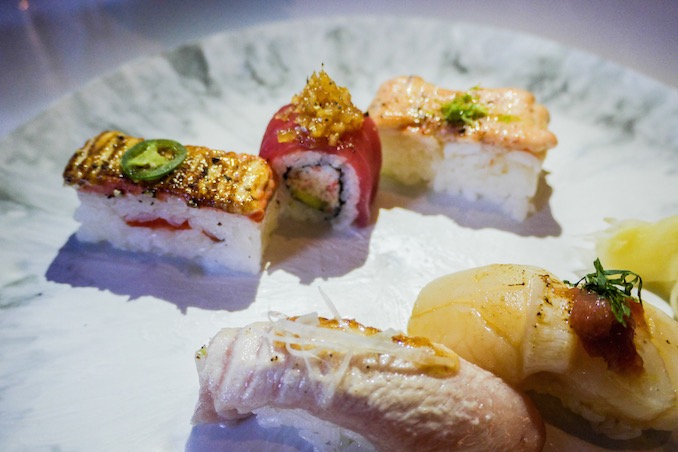 From cocktails, to wine from the fantastic on-display cellar, to the restaurants own sake, Miku has your aperitifs, dinner drinks and digestives covered. Although pricey, and often busy, the restaurant offers some great delicacies to be had.
I started off with a Bitter Intentions, also sampling a sip of Aburi Pearl, enjoying the sneak Asian flavours peeping through the sweet, fruity drinks.  We then moved on to sake, which was the perfect accompaniment to the evening's Aburi flavours.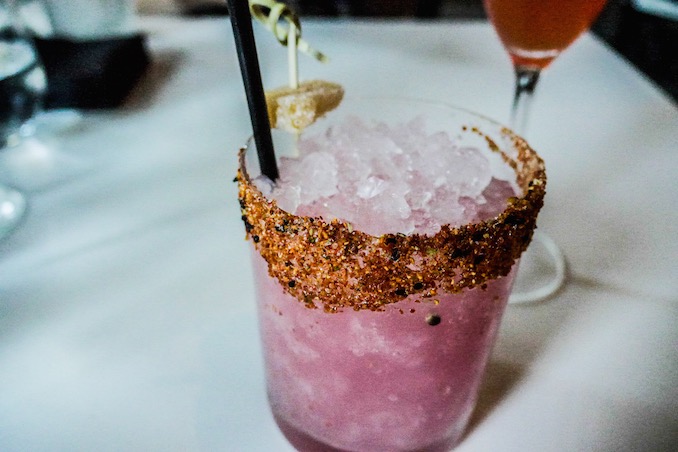 To start I had a seafood platter from my actual dreams. Oysters, shrimp, Kaisen poke, mussels, galore – the best of them all was a delightful bowl of sashimi scallops served with Miku special garnish. As a fish lover, this really was my gastronomic heaven, as well as being aesthetically pleasing.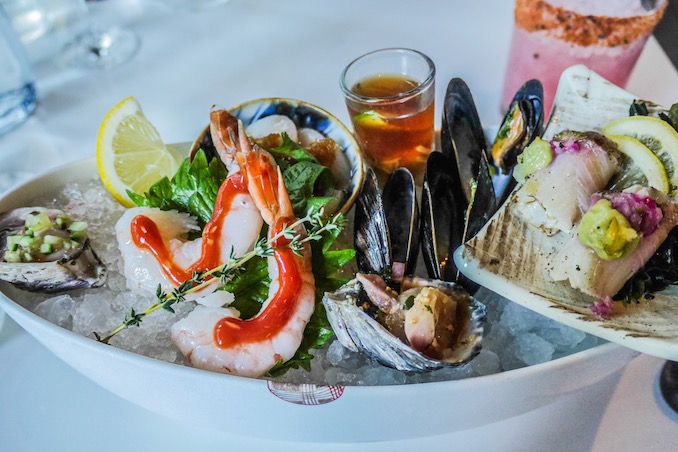 Served on some beautiful crockery, the main courses were slightly less refined but both hearty and delicious. I sampled a perfectly cooked black cod, served on an eggplant paste and accompanied by Chinese broccoli. My favourite of the entrees had to be the prime rib, but only because it offered a bit more variation to my starter dish. Served medium with a side of assorted mushrooms and a pickled wasabi garnish, the real treat was the accompaniment of the butter baked Yukon potatoes.  Insert heart eye emoji here.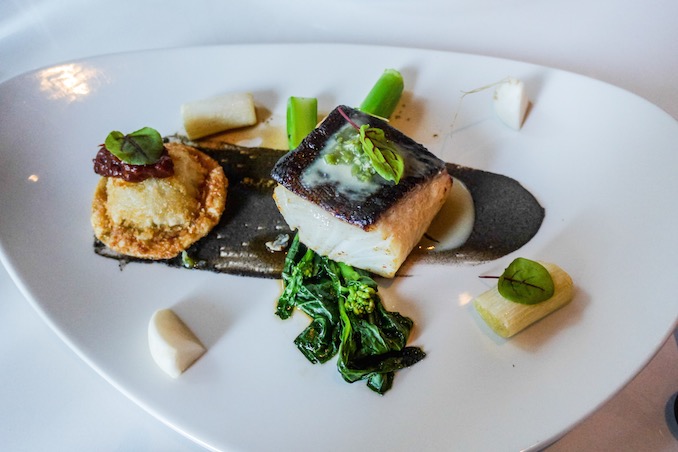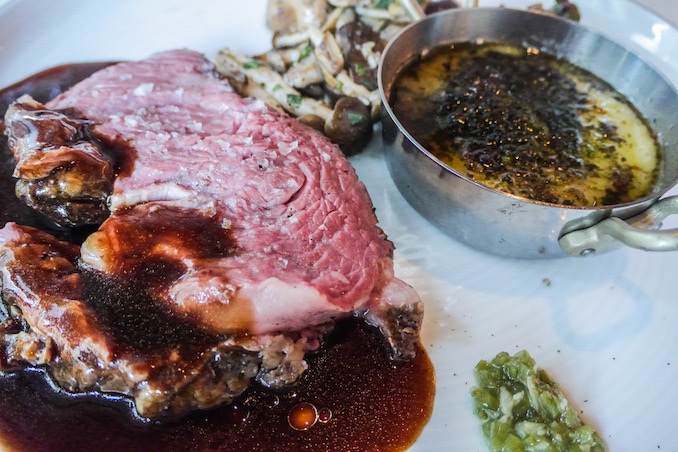 Next came the sushi, which I was more than excited to sample, especially as I had witnessed the chef blowtorch-searing the signature salmon oshi. You may be interested to know that Miku does NOT serve soy sauce with its sushi, and I am totally on board with that. Soy would only mask the delicate flavours carefully curated by the in house chefs, and that would be criminal.
My favourite of the six truly sumptuous sushi pieces was the kampachi nigiri, which I could eat over and over again. Yum!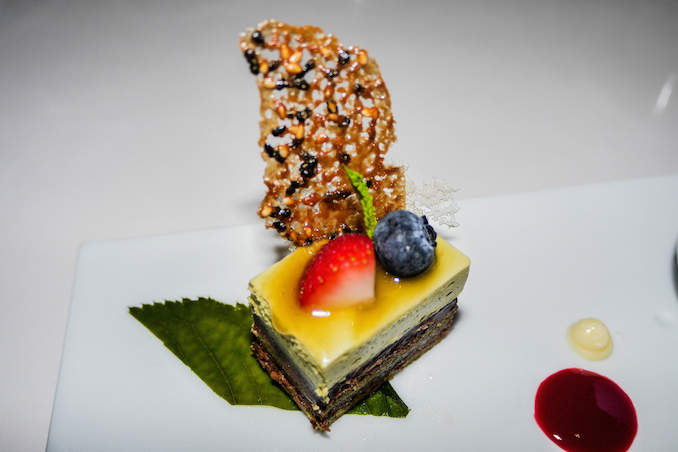 Time to crack out those heart eyed emojis once again as we discuss dessert; a beautifully presented slice of green tea opera cake, served with matcha ice cream. Staying true to the Asian taste palate whilst creating a truly sumptuous sweet course, Miku have come up with something fine indeed.
Presentation is evidentially as paramount to Miku as flavour, which makes for a delightful evening that appeals to all the senses; I highly recommend!
Visit the Miku Toronto website for more info.