Venturing out to Toronto's Harbourfront isn't necessarily at the top of most Torontonians' lists until the summer heat entices us to go hang out by the lake. Though even in the dead of winter, in the heaviest of storms, there is one place I'd venture over and over again, and that is Miku Toronto.
Having been to Miku Vancouver just last year, my heart swells at the memory of my father – a simple, 'salmon maki' guy, ordering the Signature Miku Roll over and over until he was stuffed, proving that Miku's culinary flare can win over the hearts of the most unadventurous of diners.
Enter the sophisticated, fine-dining environment of Miku Toronto and the chefs will warmly welcome you into their home with the traditional "Irrashaimase" and genuine smiles. Head Sushi Chef Kazuki Uchigoshi and Chef de Cuisine, Michael Acero's new Sakura Omakase menu is inspired by a cherry blossomed Japan and I couldn't wait to try their floral creations.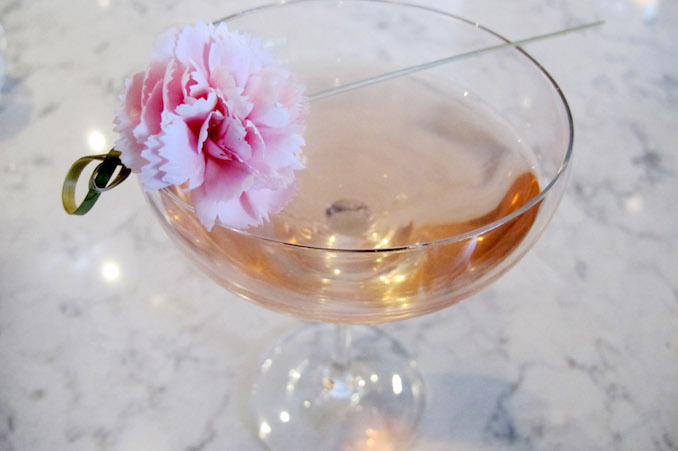 The experience starts with the Aburi Sakura Martini – main ingredient being Aburi Ginjo Sake brewed exclusively for Miku Restaurants. The delightfully fresh starter cocktail contained many rosé treats including a sparking Rosé Sake, Rosé liqueur, orange blossom water, and a spritz of Cassis.
In the Zensai (appetizer) course, the colours dance on this Smoked Lobster Salad plate which contains gochujang piperrada, sorrel, yuzu dewdrops, heirloom tomatoes, and salicornia. The lobster is raw and has melt-in-your-mouth appeal. The vibrant piperrada is fresh, acidic with a mild tang. Accompanied with this dish, the first sake pairing, Go Rin Sake, which is light, easy, and pleasantly sweet.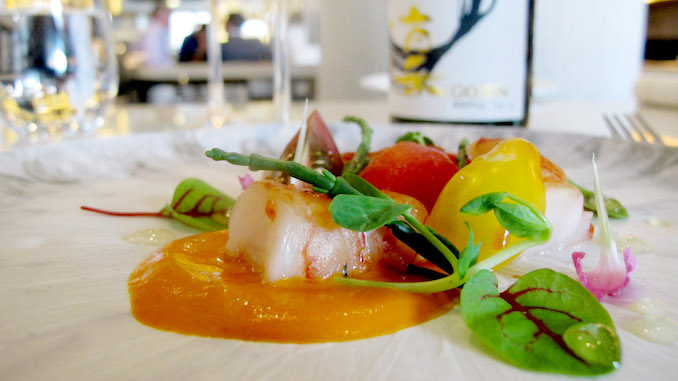 Truffle Stuffed Baby Calamari with squid ink champagne sauce, onion toffee, and kombu pickled morels is a treat. As the plate is set in front of me, I instantly detect the tang from the pickled morels and salivated at the sharp smell. The calamari is soft-textured and bursting with flavours of what can only be described as visiting a forest inside the sea. The squid ink flavor subtle and the pickled morels enticingly acidic. But the onion toffee with a complex sweetness that marries the flavours together with the final sip of sake takes the big win.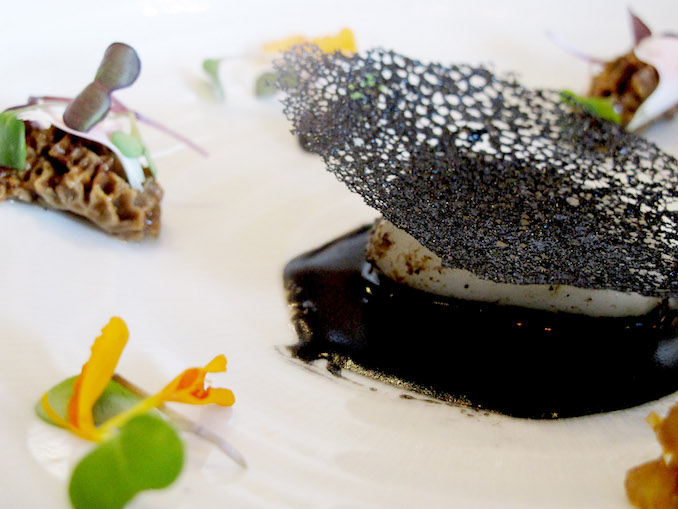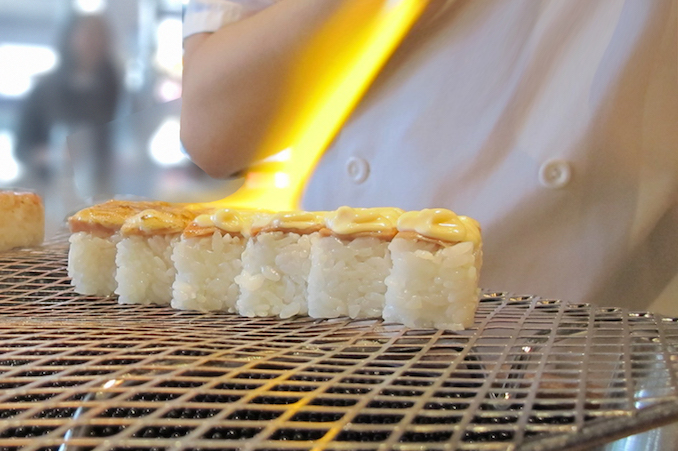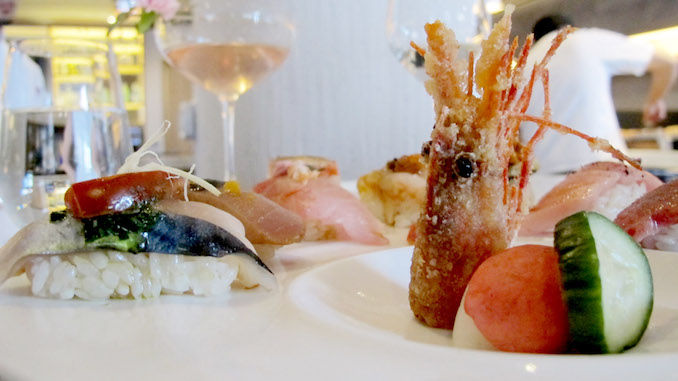 The Aburi Prime Nigiri platter comes with eight nigiri and a deep-friend tempura shrimp head with pickled market vegetables dead center. The shrimp head and pickles both edible and suggested as a palate cleanse or change of flavours.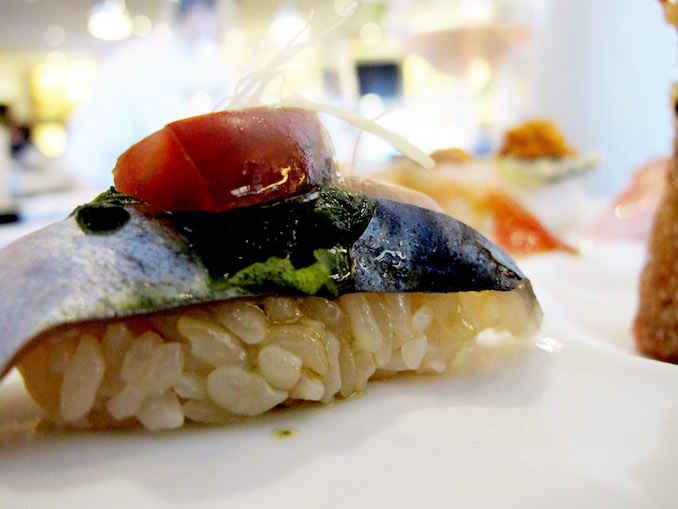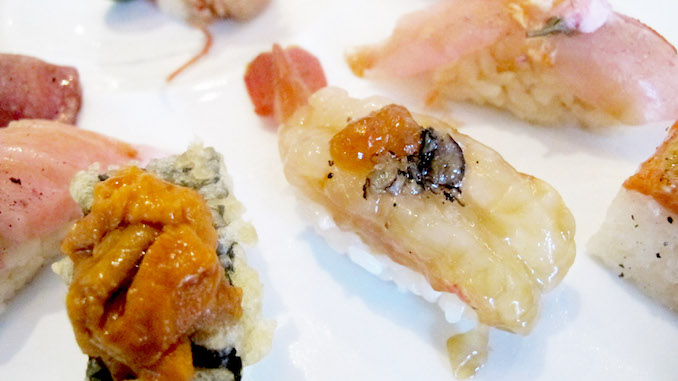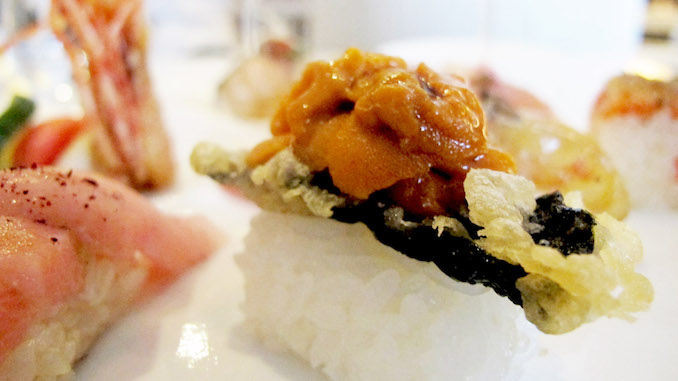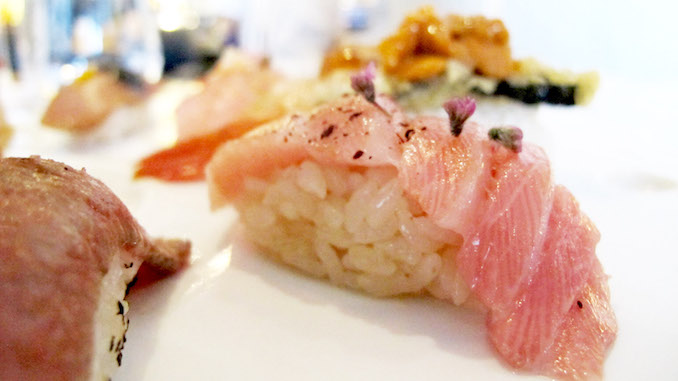 The Sakura Panna Cotta is a work of art made entirely from the cherry blossom plant. Not too sweet, this dessert has it all. Gold flakes, freeze dried raspberries, tiny merengue puffs, sublte mint, and to finish it off a sparkly sake for balance.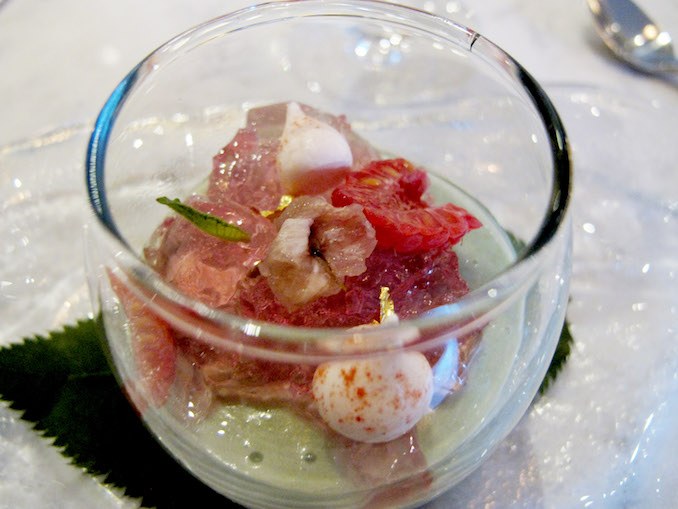 Japan's annual Cherry Blossom phenomenon inspires all dishes and pairings in Miku's springtime Sakura Omakase menu.  Diners pay $300 + tax and gratuity for this wonderful 10-course menu and it will be available from April 25 to May 11. A highly recommended culinary experience as it is as honourable and true to Japan's roots as the plates in which they are served on!
Learn more on their website.