Canada Year by Year is a new book celebrating Canada 150 by highlighting a historical moment each year of Canada's 150 years as a country. The book is written by Elizabeth MacLeod and is Illustrated by Sydney Smith. The book is appropriate for ages 8 to 12 / Grades 3 – 7 and retails for $21.95 Canadian.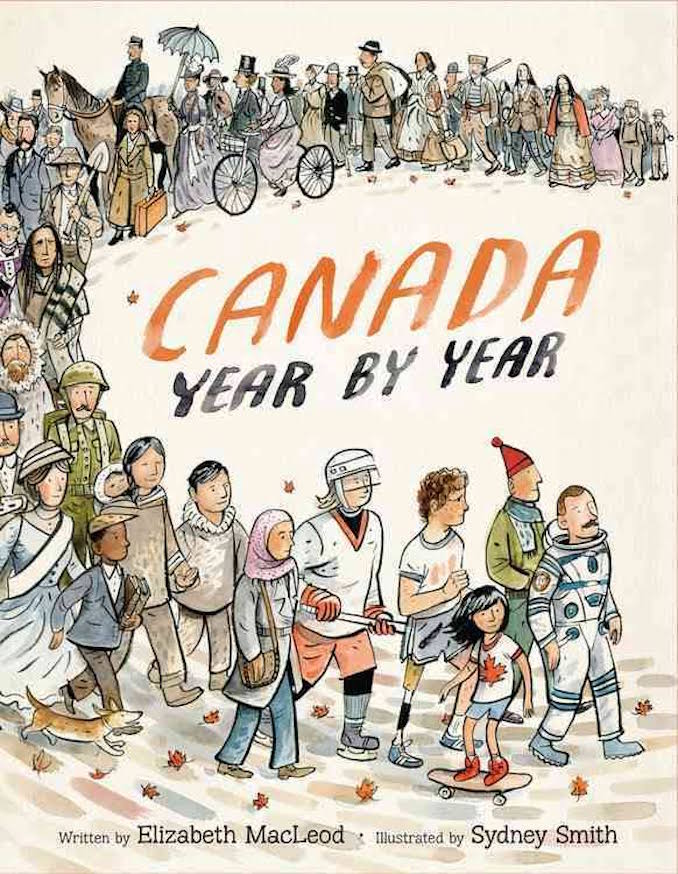 The book starts in 1867 and highlights roughly four years per 2-page spread. The short descriptions highlight the notable event in each year with a description and, for most of them, an image. Topics range from politics, sports, business, science, arts and culture. Profiles of notable Canadians are also shown periodically throughout the book as well as a "Great Canadians" section at the back of the book that includes short bios on people like Roméo Dallaire, Chris Hadfield, Pitseolak Ashoona and Michaël Jean.
Youth can learn about the Albertosaurus discovery in 1884, Lucy Maud Montgomery's books Anne of Green Gables and Emily of New Moon in 1908, the story of the Dionne Quintuplets in 1934 or Jacque Plante's goalie mask in 1959. All with enthralling stories and cute images that keep the pages turning.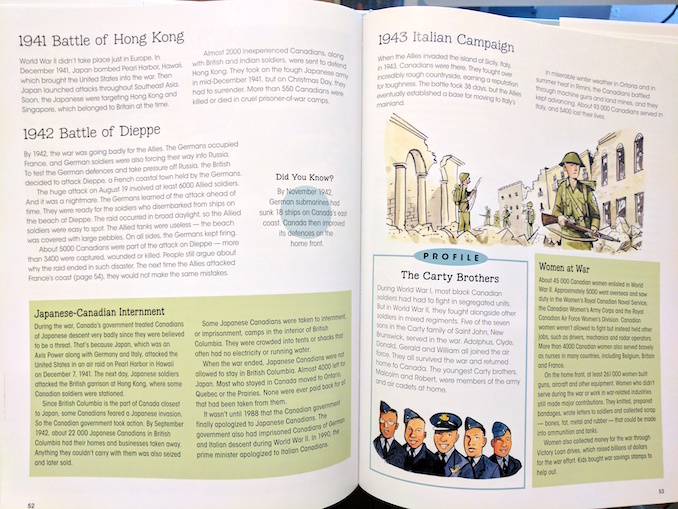 Author Elizabeth MacLeod has written over 50 books for children including The Kids Book of Great Canadians, The Kids Book of Great Canadian Women, and the Kids Book of Canada at War. She is a Toronto native and recently partnered with local illustrator Sydney Smith on this book.
Sydney Smith has illustrated for children's books, album covers and movie posters. He won the Governor General's Literary Award as well as receiving a New York Times Best Illustrated Children's Book designation.
Canada Year by Year was released in October, 2016 and is available online or at your local book store. For more information, please visit the Kids Can Press publishing company website.