Growing up in a house with secret passages on the edge of Algonquin Park, it's no surprise that Kjell Boersma's work is inflected with the twin themes of nature and fantasy.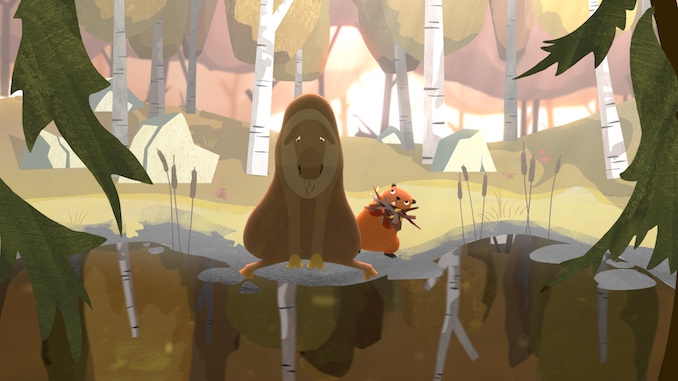 Boersma's comfort outdoors has always informed his work, whether it's planning location shoots by night in the mountains outside Gallup New Mexico (Monster Slayer), or figuring out how to weave a swift-water rescue scene into his latest effort (DAM! The story of Kit the Beaver).
But there's a third theme that emerges when you take a closer look: a constant vigilance for opportunity to give back the community he works in.
After studying film at Ryerson University from 2005-2009, Boersma headed to Gallup, New Mexico to work with his uncle Adriel Heisey's aerial photography company as it expanded into videography. But when Boersma wasn't busy figuring out how to jerry-rig gyrostabilizers to the wing of an airplane, he poured himself into helping to build the Gallup arts and film scene.
He worked with the Gallup Film Foundation building bridges with local artists, and ones from nearby Navajo and Zuni communities, he helped expand the Gallup arts crawl, was a co-founder of the gallupARTS arts council, organized film festivals and created grants to support local emerging artists.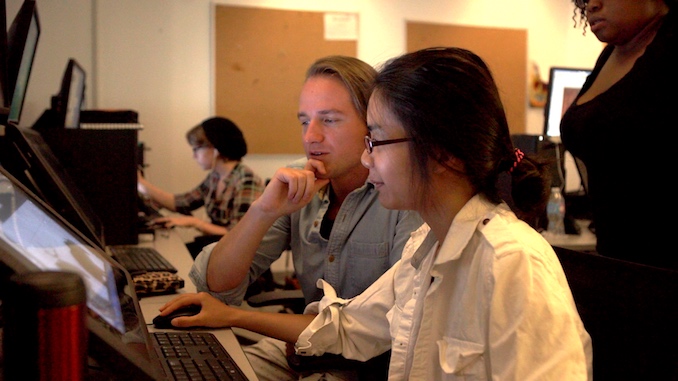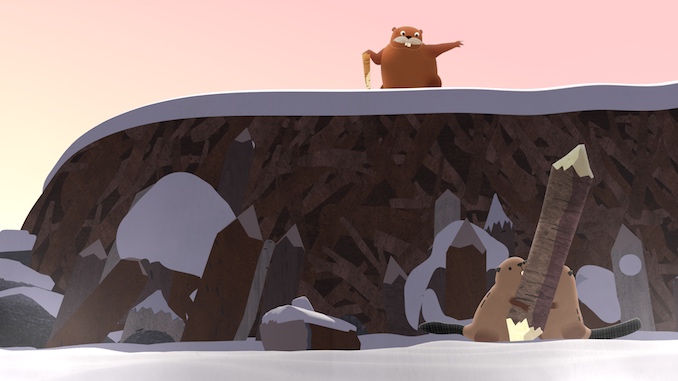 That wasn't all. When he got the idea to pursue a film about a piece of Navajo culture, he insisted on using as many local artists, actors and crew as possible, and put them very much in the driver's seat.
Rich storytelling layered with beautiful cinematography, Monster Slayer is a contemporary retelling of a Navajo story of two heroic twins, Monster Slayer and Born For Water.
The film was selected for the Santa Fe Film Festival, the Albuquerque ComiCon festival, the Flagstaff Mountain Film Festival, and the Durango Independant Film Festival. It won an Achievement in Short Filmmaking award at LA Skins Fest, and won audience choice awards for Best Short Film and Best Language Preservation Film in its hometown at the Gallup Film Festival.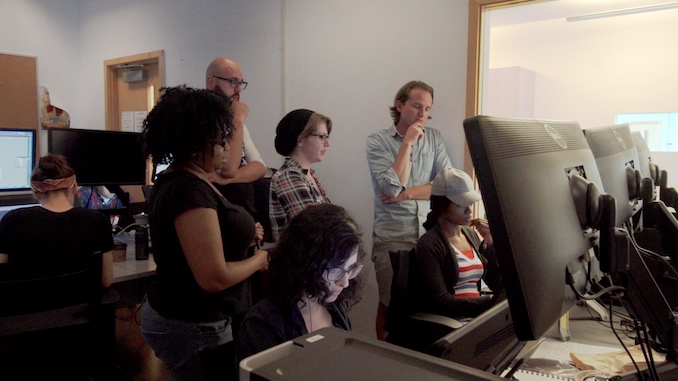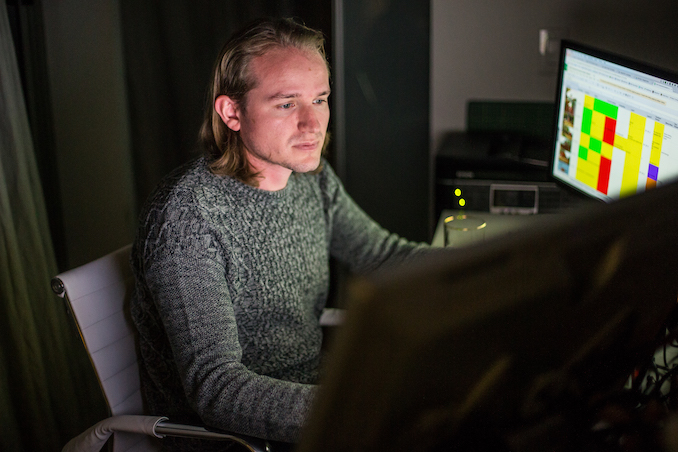 After returning to Toronto in 2014, Boersma began putting together a pitch for the Toronto Symphony Orchestra's call for animated shorts. During the process he saw another opportunity, this time to work with a community of students in a mutually supportive way.
After working for years in the Toronto animation scene, Kjell Boersma had begun to feel the industry's tendency to treat people, especially students and newcomers to the industry, more as assembly-line workers and less like invested co-creators.
On DAM!, he wanted that to be different. The Seneca students he worked with got to be involved at every step from storyboarding on down as a way of helping them have a sense of equal ownership over the film.
"They really went above and beyond," he says.
"They're all better than I am at animating. It's a lot of fun when you get to work with people who are better than you on a project," he said.
While the northern Ontario wilderness left its mark on Boersma's creative output, it also helped in other less obvious ways.
"The most important things I learned about directing I learned while teaching white water kayaking," he says.
"It's about managing egos and stressful situations, supporting people while they figure it out for themselves and creating a space where people can take risks safely," he said.
DAM! debuts live with the Toronto Symphony Orchestra Feb. 25 at Roy Thompson Hall.
-by Jesse Winter.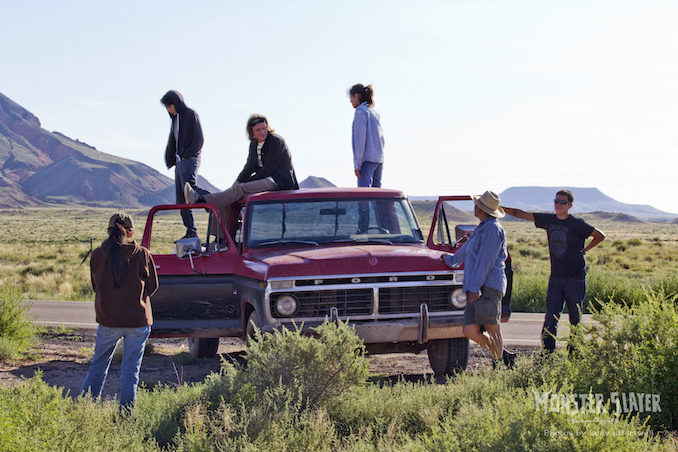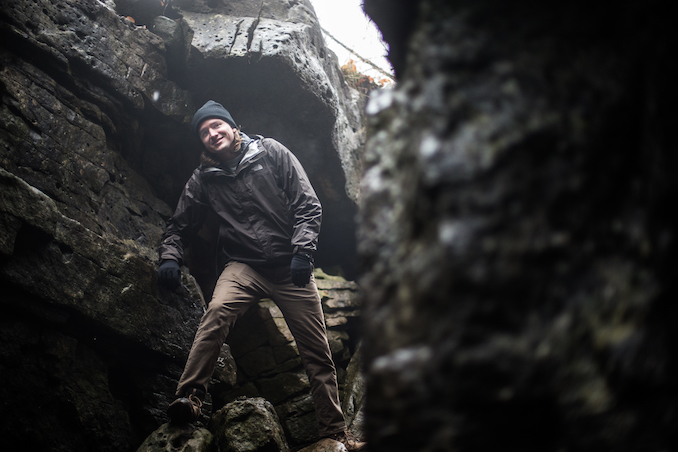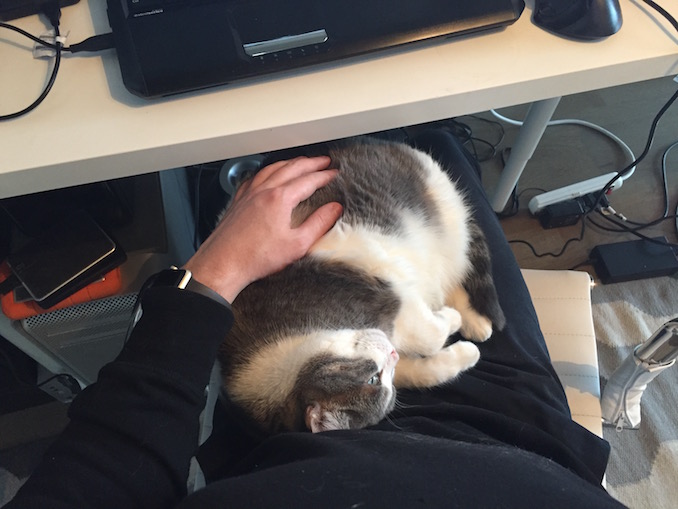 What 'hood are you in?
Riverdale, Toronto, a block away from the Don River.
What do you do?
I'm a filmmaker, animator, motion graphics designer, and cat custodian.
What are you currently working on?
Wrapping up post-production on DAM!, and beginning pre-production for a new comedic animated short set on an intersteller landfill, whose main character is extremely loosely based on the psychonaught John C. Lilly.
Where can we find your work?