This year's National Aboriginal Day celebrations, which run from June 8-30 depending on the venue, include a teaching lodge and sacred fire on Thunder Bay's waterfront.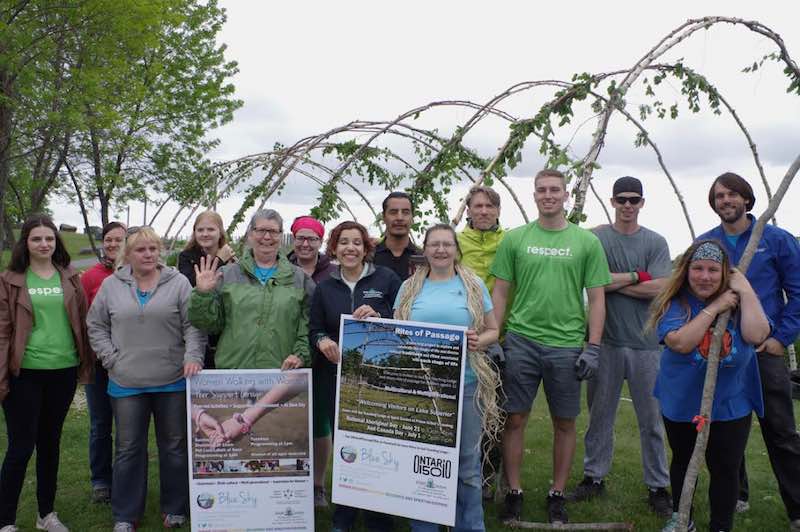 "The teaching lodge is about socializing together, getting to know each other, getting to understand each other's culture and sharing some teachings," says Cindy Crowe, a Red Rock Indian Band citizen and lodge keeper of the Blue Sky Community Healing Centre in Thunder Bay. "So we're inviting people of all cultures to come and share — what do they practice when people go through their different stages of life. What do they do when a woman is pregnant. What do they do when a child starts to walk. What do they do when a child hits puberty."
A group of about 20 youth, Elders and community members set up the teaching lodge on June 19 near the Spirit Gardens on Thunder Bay's waterfront. The 50-foot long, 18-foot wide structure was built with birch and poplar poles and will be covered with canvas tarps.
"It's a ceremony, like our smudging ceremony or our pipe ceremonies or our sweat lodge ceremony," says Crowe, who learned how to build the teaching lodge in 2007 from the late Elder Albert Mandamin. "It's a ceremony about coming together and sharing together. We will have a sacred fire in the lodge, that will be burning when we are here."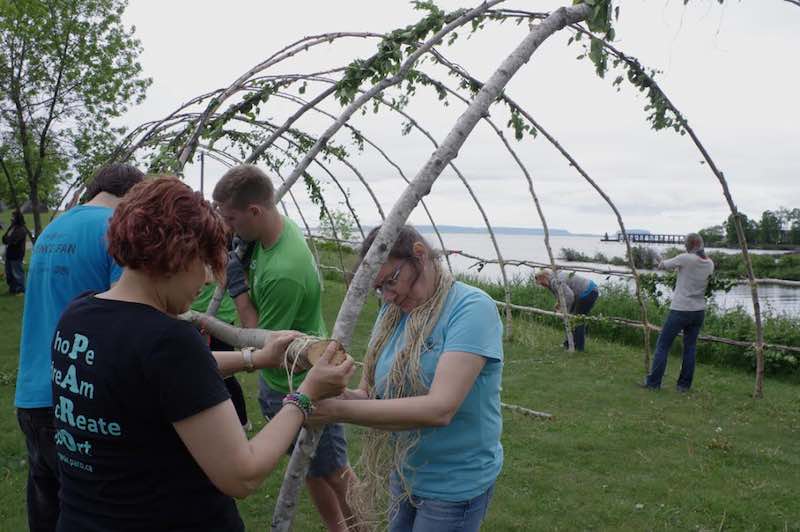 The teaching lodge is led by the Rites of Passage multi-cultural and multi-generational project, which received funding from the Ontario 150 Partnership Program and support from PARO Centre for Women's Enterprise, Blue Sky Community Healing Centre and other collaborating partners.
"(National Aboriginal Day) is important because a lot of people don't know enough about Indigenous cultures," says Hafsa Siddiqi, community chair of the Rites of Passage project. "National Aboriginal Day is an opportunity for people to come out and learn more, and I think that is very important in our country to do that."
Ontario Regional Chief Isadore Day encourages people from all cultures to celebrate National Aboriginal Day. A list of National Aboriginal Day events is posted here.
"It is important that we acknowledge this as a way to create more awareness across the country that this land is based on treaties and it is based on original relationships and a covenant based on the Peace and Friendship Treaties," Day says. "We take this opportunity annually to ensure that (Canadians) are well aware of not just historical issues, but current issues and realities facing First Nations people across the country."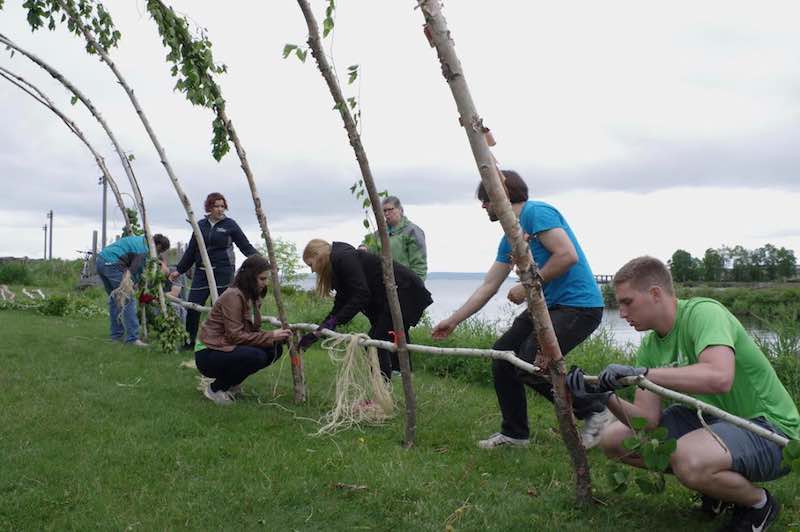 Day says there is still a lot of unfinished business as far as formal treaty arrangements, sharing of resources and sharing of decisions on what happens in the country.
"It is an important time, and it is one that continues to get better as a result of our people having a much greater say in what happens in Canadian society," Day says.
The Toronto area is the host of three separate National Aboriginal Day events on June 21: Toronto's Canada 150 Celebrations at Fort York National Historic Site; National Indigenous Day in the City of Brampton at Garden Square; and Canada 150-2017 at the SVBF Community Center at 80-84 Brydon Drive.
The National Aboriginal Day Celebration at Yonge and Dundas Square is scheduled for June 22 and the Traditional Outdoor Pow Wow Celebrating National Aboriginal Day at Fort York Historic Site is scheduled for June 24