Dahae Song is an artist and concept executor. A recent graduate of OCAD University, Dahae holds a BFA in Drawing and Painting. Her fluid, interdisciplinary practice has been a vibrant contribution to Toronto's arts and culture scene, executing various exhibitions, events, installations and performances. Her recent work reflects fluid states of being, grounded in subjective perceptions rather than objective realities. Using the act of creating to materialize a reality that is perceptively alternative, Dahae aims to reset the boundaries surrounding art.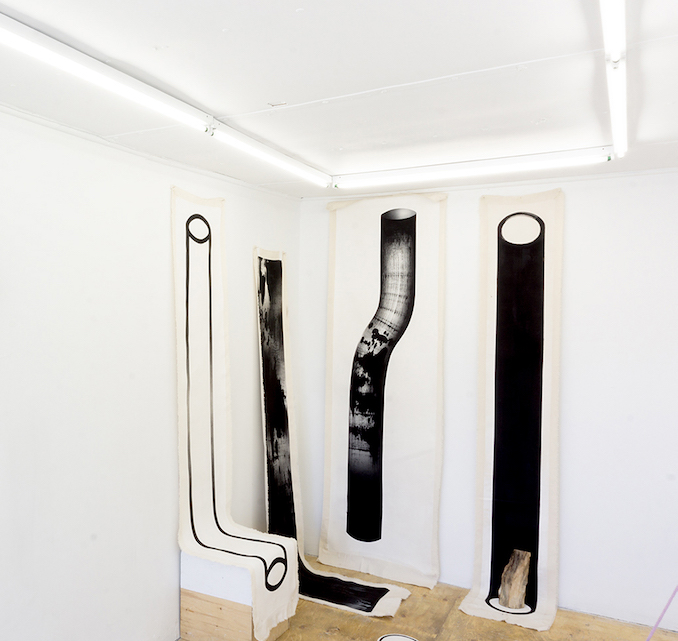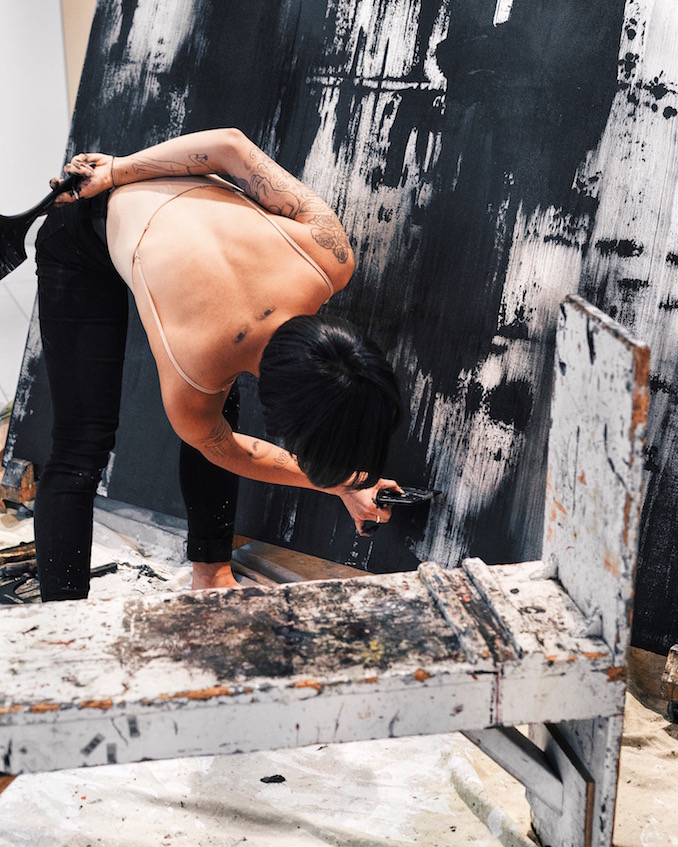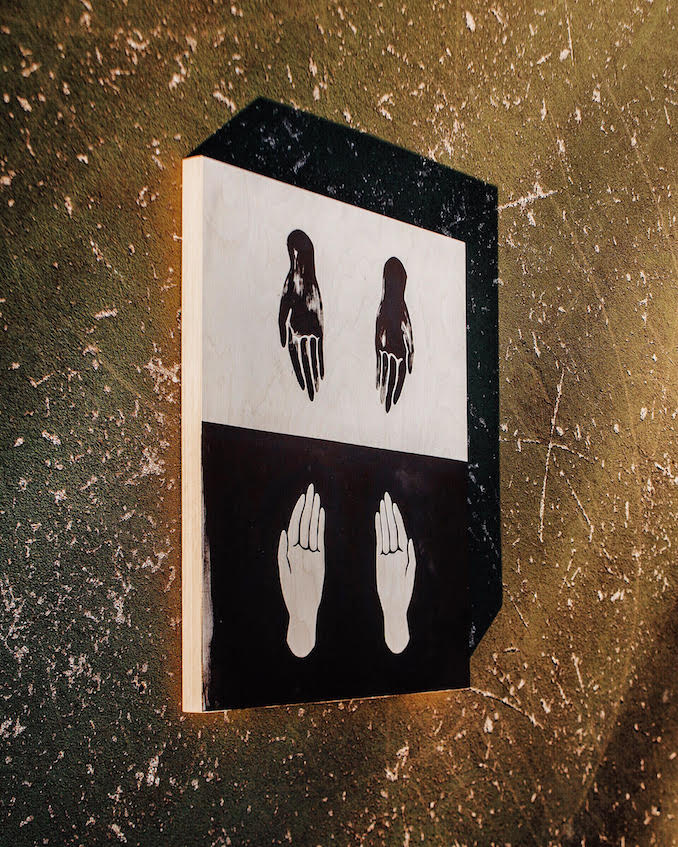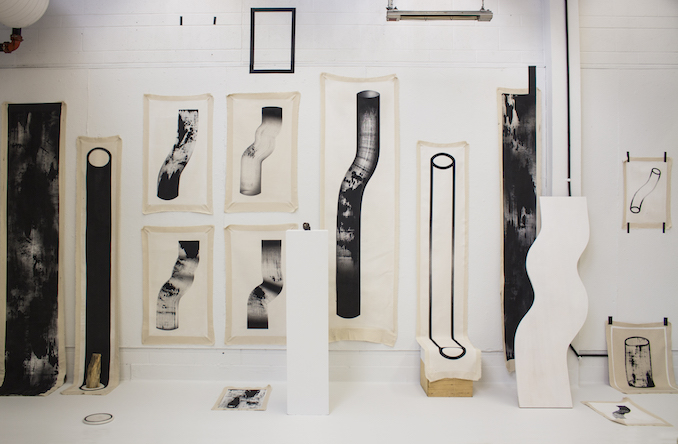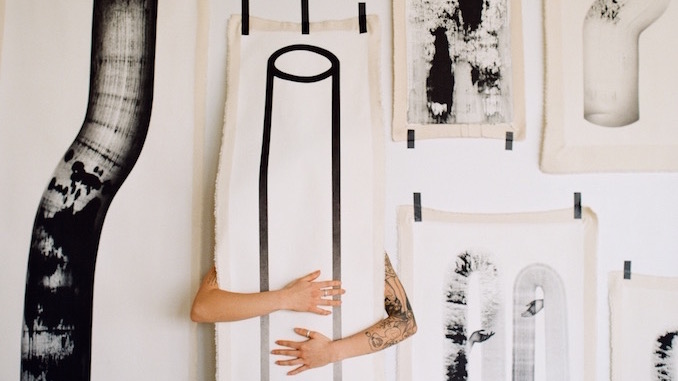 What hood are you in? 
Currently an uprooted tree looking for a new home & studio space
What do you do?
Artist, visual philosopher
What are you currently working on?
NEW TRUTHS.  Also, working on an upcoming community based painting/mural for Timeraiser150 at The Power Plant Gallery on May 24, as well as something special for The Drake Commissary, as part of Drake Art – both in hopes to inspire love, acceptance..more human connection.
The Drake is a creative incubator, comprised of a series of hotels and restaurants that connect the general public with artists working in all media from across town and around the world. Each location is an entry point for the culturally curious to make meaningful connections with the creative community, presenting an eclectic and constantly changing program of visual art, performance and live music.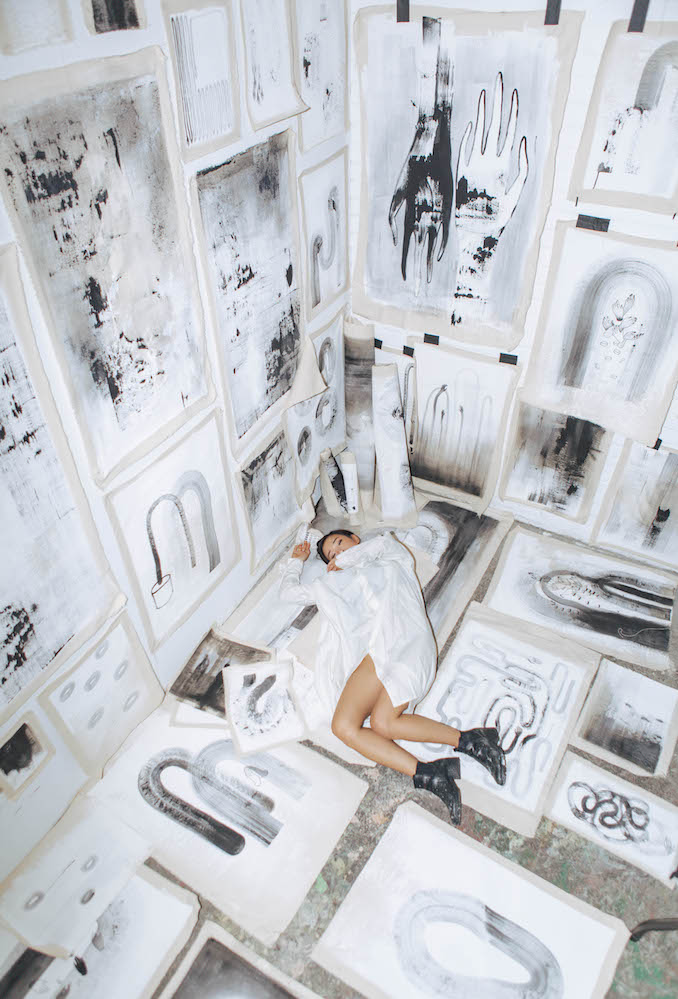 Where can we find your work?
instagram: @songdahae
website: songdahae.com
Stay tuned for upcoming events with Collective NUDE