Award-winning Sloppy Jones by Hop To It Productions is hitting OUTtv's streaming services on August 4th in North America, Australia, South Africa and the UK. The first six episodes will be available to stream featuring amazing work from Tuscany Web Fest Best Actor Jonathan Neil Alexander, and Best Director Emily Cohn. The short series was selected for countless film festivals around the globe including their appearance at Vancouver Independent Film Festival garnering them the Best Web Series Summer 2022 award.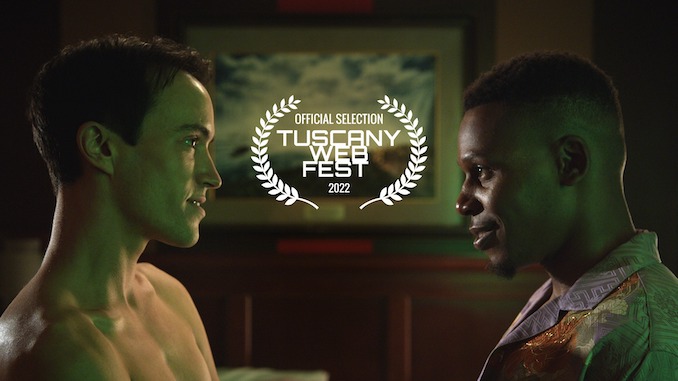 Sloppy Jones is executive produced by Colin Mochrie, Amanda Walsh, Victoria Fusca and Dale Hildebrand, made possible by Ontario Creates, Canadian Media Fund and various mentors. The series was created by, written by, and stars Sophie Nation, Jamie Hart, and Jonathan Neil Alexander.
The slasher comedy follows protagonists Rory Woods (Sophie Nation), Harper Shelley (Jamie Hart), and Thomas Collins (Jonathan Neil Alexander) as they work at Sloppy Jones Grill for their horrible, deadbeat boss Frank Jones (Colin Mochrie). This trio of struggling queers find their world flipped upside down when they find Frank Jones dead. Every single one of them looks guilty, the people pleaser, the calculated bitch, and the smartypants. Together, they must find out who killed Frank and stop them before the murderer strikes again.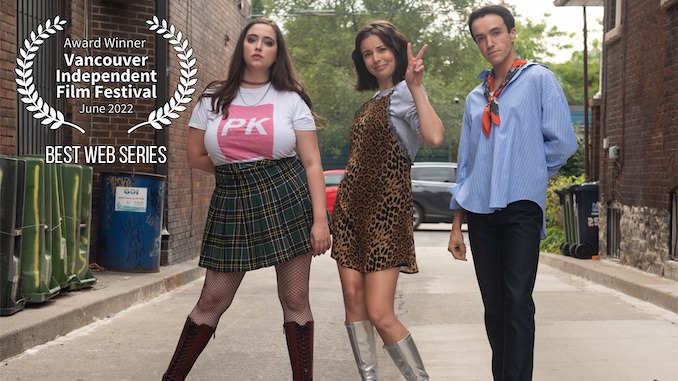 This hilarious and fresh series sparked frustration about the lack of queer roles and representation on screen. Sophie Nation, Jamie Hart, and Jonathan Neil Alexander spitballed from their own experiences as queer servers struggling to pay rent, bad bosses, and relationships. These creatives have a lot to say and a serious drive to be heard.
"We wanted to write a funny escapist show about twenty-something characters like us, working in the service industry, who aren't defined by their gender or sexuality. " Sophie Nation
"It feels really personal. It's exciting to be able to tell this sort of heightened, chaotic absurdist restaurant story with my friends." Jamie Hart
"Our proposition is that queer bodies are not only able to exist in the story but hold value and weight." Jonathan Neil Alexander.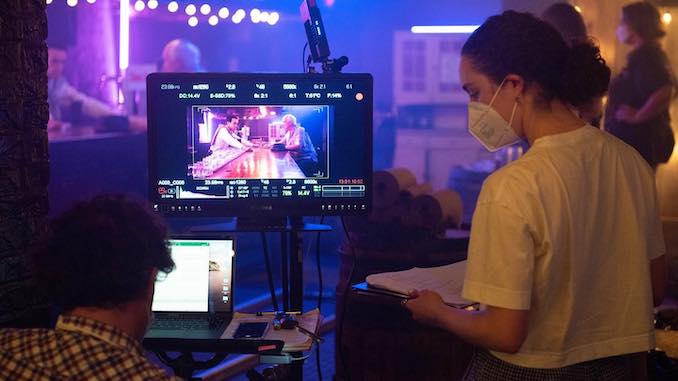 Canadian production company Hop To It Productions, the powerhouse behind Sloppy Jones, is an independent woman lead and owned content production and distribution company. It was first founded in 2006 by Susan Nation, Nina Beveridge and Paul Hart of Beevision Productions. Sloppy Jones adds some fresh flavour to their repertoire with hopefully more like it to come.
You can stream Sloppy Jones on OUTtv on August 4th via their website, AppleTV, or Amazon Prime.