I had a chat with Eva Verity, Artistic Producer at Mammalian Diving Reflex
Explain what Mammalian Diving Reflex is.
Mammalian Diving Reflex is a research-art atelier dedicated to investigating the social sphere. We started as a theatre company, but since 2006 we've been making what we call 'social acupuncture'- community-based events and performances that happen beyond the walls of the theatre, and collaborate with members of the community as participants. We work with children and youth with a focus on children's rights, with seniors, new immigrant communities, (and everyone else) in Toronto and around the world. We want to bring strangers together in unconventional ways to engage, challenge and entertain them, to shake things up, challenge power hierarchies and social norms. Our most well-known project is called Haircuts by Children, where we teach 8 year-olds to cut hair, rent a salon, and then the kids give free haircuts to adults.
What is your role?
I'm Mammalian's Artistic Producer. We're a non-profit organization so I wear a whole bunch of hats, but my main role is production for our performances in Toronto and abroad. This includes meeting and liaising with presenters, negotiating contracts and fees, writing budgets and schedules, working with local assistants to coordinate logistics and on-site project management.
How did this organization come to fruition?
Mammalian has been around since 1993, and was founded by Artistic and Research Director Darren O'Donnell. At that time Darren was writing and directing plays. Now the company is run by Darren, myself and Managing Producer Jenna Winter, and we work with freelance artists and collectives to make our projects happen.
Tell us about some programs that you do?
We collaborate with children and youth for a lot of our performances; I mentioned Haircuts by Children, which has toured to over 25 cities around the world. The Children's Choice Awards features a group of kids as a VIP jury at an arts festival. It's a performance intervention where the kids are chauffeured around the city, they see everything the festival has to offer, judge all the shows and then give out awards at an awards ceremony. Eat the Street is a similar project except the kids are VIP food critics in a dinner series where the public is invited to join the kids for meals at restaurants as they deliberate. We recently did a performance called These are the People in Your Neighbourhood as part of Toronto's Jane's Walk in the west end and Art of the Danforth in the east end. The project introduced grade 4 and 5 students to business owners in their neighbourhoods, the kids interviewed and got to know them, and then hosted walking tours where they introduced the public to their new friends. All of these projects bring kids and adults together in unusual ways and create safe social spaces where they're free to hang out. We also have an awesome teen collective in Parkdale called The Torontonians, and at the other end of the spectrum, All the Sex I've Ever Had is a performance that features adults over 65 talking about their lifelong experiences of love and sex. You may have seen our work at Nuit Blanche – we've presented Ballroom Dancing, Slow Dance with Teacher, Nuit Market and Farmer's Market 2050.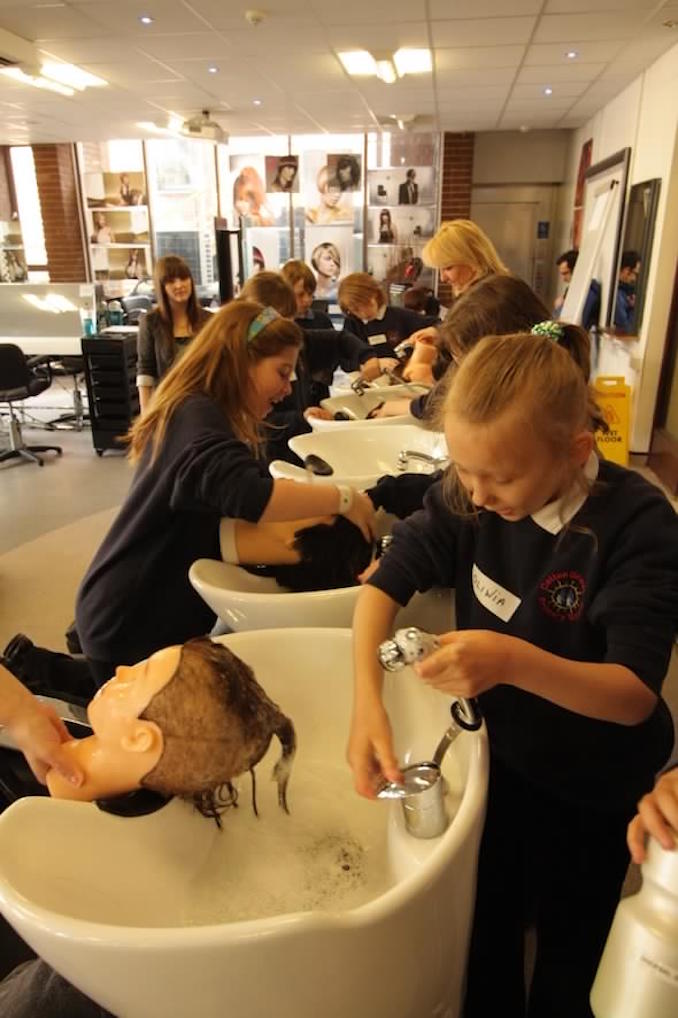 What sort of travel do you do for your work? (where do you go, what programs, Best part)
I've toured Haircuts by Children, The Children's Choice Awards and All the Sex I've Ever Had to Austin, Bern, Brussels, Kitchener-Waterloo, Montreal, Newcastle Upon Tyne, Norwich, Nyon, Oldenburg, Perth, Prague, Regina and Singapore. The best part about traveling for work is meeting and working with people from different places, and getting to live somewhere new where you're immersed in the city beyond the experience you get as a tourist. Because I spend at least 2 weeks in any one city, I get the skinny from my local colleagues about the best places to eat and hang out, and fun places to visit that you probably won't find in the Lonely Planet guide.
What do you have coming up?
Mammalian has a bunch of projects on the horizon; The Torontonians will be hosting an event called Dare Night: Lockdown at the Gladstone Hotel on August 10th and the next day I'll be traveling to Darwin, Australia to coordinate Haircuts by Children at the Darwin Festival. At the same time, we have The Children's Choice Awards happening at Rhurtriennale in Germany, and we'll be presenting Eat the Street in Regina this coming October.
For more info, check out their website.