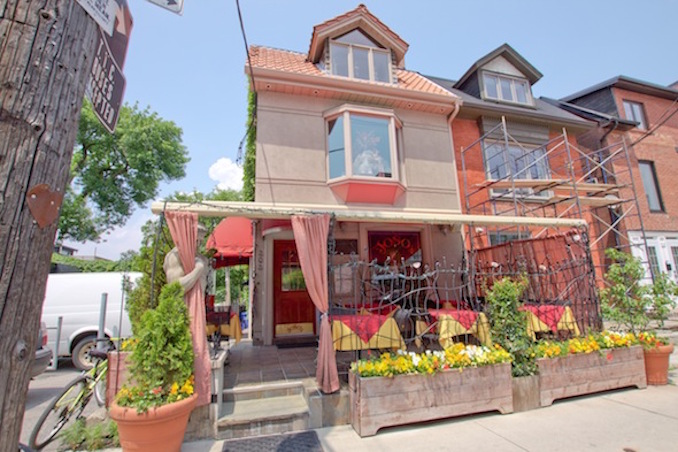 Joso's is a family run seafood restaurant located in downtown Toronto. It is renowned in many circles as the city's finest Dalmatian (Croatian) fish restaurant.  Famous for its cuttlefish ink pasta and risotto nero, and its impeccable fresh fish selection, Joso's stands out as a feast for your tastebuds, eyes and for that matter all of the senses. Located in a cozy home like setting, the interior is rich with culture, boasting provocative artwork, and Joso's own artistic creations. Original Picasso and Dali artwork hang on the walls, as well as his own paintings and sculptures –  some made from the skin and bone of exotic fish. This sensory overload represents this family's masterpiece, and serves to foreshadow the sensual delights that await their loyal customers.
As we begin our meal, we are immediately presented with an explanation of the day's international fish selection.  The descriptions are poetic, and make it easy for us to make our menu choices. We begin with sharing a salad bowl, garnished with fresh kidney beans and chick peas. Expertly julienned green onions display the chef's pride, and remind the diner of the care and attention that each plate has garnered before being set on the table. The next course in our feast is a fresh grilled Orada, and rich cuttlefish (sepia) ink spaghettini.  Both Joel and I agree that the fresh flavours are masterfully respected.  We finish our meal with some homemade tiramisu, and crepes filled with sweet apricot purée, traditional of Dalmatian cuisine. We sip cherry liqueur and drink espresso and are now certain that Joso's is a treat for all the senses. Joso's serves to successfully arouse the palate, and kept us begging for more. Before leaving our conversation moves to how soon we can come back, so that we can spend more time taking in the eclectic and erotic art that surrounds us, not to mention the meticulously crafted meals put before us.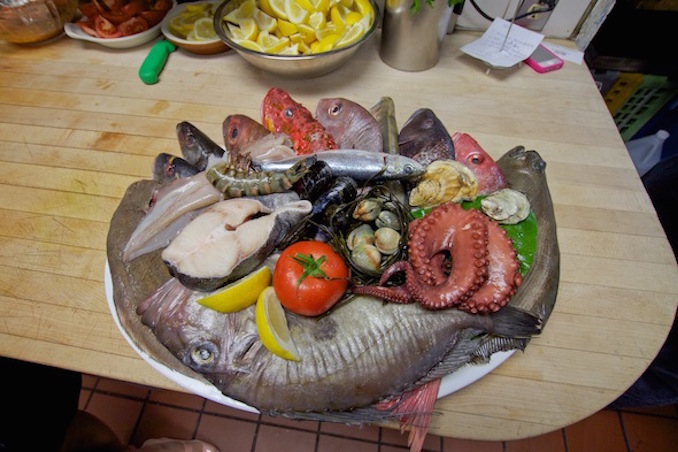 How long has Joso's been open for business?  
We opened Joso's in February of 1977 (at Avenue and Davenport). Before that we were a small coffeehouse in Yorkville catering to the hippie-beatnik crowd before Yorkville's regentrification.  On the main floor there was an espresso bar, and Joso had an atelier on the second floor where he created his artwork, which is displayed in our restaurant. Even the sculptures are made by him personally.
What was the original concept for Joso's? Has the concept changed?
Originally it was a bohemian coffee house, as well as an art and music studio. Joso and his wife would cook at home the typical Dalmatian (coast of Croatia) cuisine. As they started making octopus and calamari and trying it on the guests at the coffee house, they were encouraged by the guests to open a seafood restaurant. With that in mind, we started preparing more dishes yet our Octopus and Calamari are still on the menu today. The concept and execution remains exactly the same as it was all those years ago.
Art and food is clearly combined at Joso's.  How do you feel this is important to the dining experience?
Whenever a new server will come in I always say "we feed our customers eyes, and their tummies" and its part and parcel of the experience.  Most definitely our servers are like actors performing on a stage in front of our customers.  Joso always told me that you're a moving object going back and forth, the audience's eyes are drawn to your movement, and therefore one needs to smile and look pleasant.  This is all part of a great experience.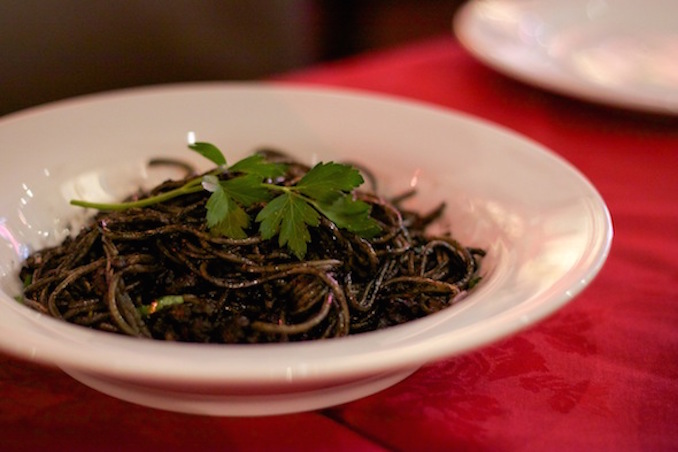 What is Joso's connection to artist Salvador Dali?
Joso was once part of a singing duo named Malka and Joso and they sang on the CBC after the hockey Game.  They sang music in many languages, and travelled the world performing.  While playing at Carnegie hall Salvador Dali saw Joso and Malka perform.  He was blown away by Joso's guitar and singing, and had his assistant personally invite him to stay at the St. Regis, and accompany him while he created his works at the hotel.  I think Joso was so enamoured and could not believe his eyes and ears when watching Dali work, that I think his artwork took off to another level.  That was a pivotal moment where he was completely wowed and his style was validated.
As a family run business, why is it important to keep the family involved?
It maintains the traditions and quality control of our food, because our family has the same cultural references.  As an example, in some cultures they love garlic when it has a little burn to it, and that aroma is part of the cuisine.  If you hire someone that enjoys that in their dish, it would change our whole cuisine. If the garlic is taken just a bit too far, it gives the wrong taste to our cooking.  It's family that knows that taste because they have been raised with it.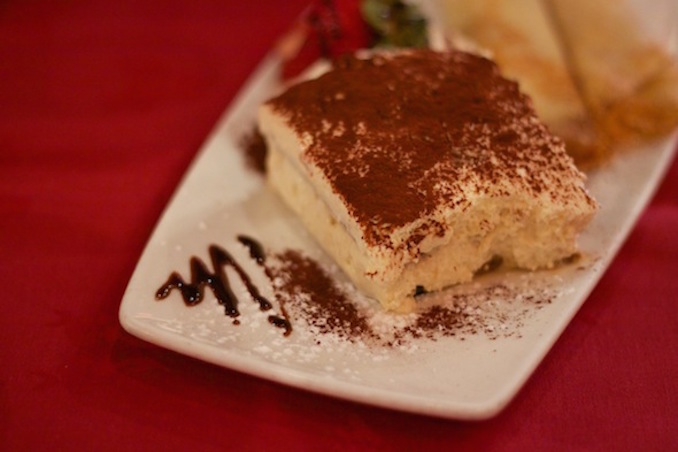 What is the best part about living and working in Toronto?
We are so lucky in the city of Toronto that we have a fabulous tradition of eating out.  Because many people downtown live in condos, people want to get out.  I love the fact that there are the high, the middle and the low-end restaurants and the food trucks on the street.  Everything has its place; it's about the passion people put in their business. It doesn't have to be fancy or white table cloths, I just love anyone who's making an effort in their cuisine.
How important is sustainability to your seafood selections.  Any restrictions on fish you will serve?
We are very aware about how our seafood is sourced, and we stay aware from anything that's on the endangered list for sure.  We make sure that what we are feeding our clients is healthy and of the best quality.  We look to buy fish that are as unprocessed as possible as you have to be very selective about what product is the best one.  We also try to feed our customers some of the smaller fish because they say the mercury levels in the fish are lower.  We want to be offering healthy choices.
You are obviously very passionate about your product here at Joso's. 
Its our specialty and we're really good at what we do. We have the longevity in the industry to prove it, and we'll keep trying our best to be the best we can.