The first time I had noticed Tractor Everyday Healthy Foods was on my walks in Vancouver a few years ago. I had stumbled upon this eatery that had a line up out the door during the lunch hour. Curiously, I peeked in and noticed it wasn't the typical grab-and-go option we'd find here in the city. Not only it was a modern and refreshing space, they were also offering  eye-catching and colourful fresh foods — it would only  be a matter of time before it would expand beyond the West Coast.
Tractor Everyday Healthy Foods has recently opened its first Toronto location just steps from the Eaton Centre at 151 Yonge Street. Carrying the same philosophy, Tractor offers well-balanced meal options for the conscious eater. They'll take it further and they have dishes to suit many dietary preferences and restrictions. Customers will find easy to determine what are the best selections on the menu for Gluten free, vegan, and nut-free. They also have an allergen information sheet that breaks down the most common including dairy, gluten, nut, egg, shellfish, soy, onion and garlic.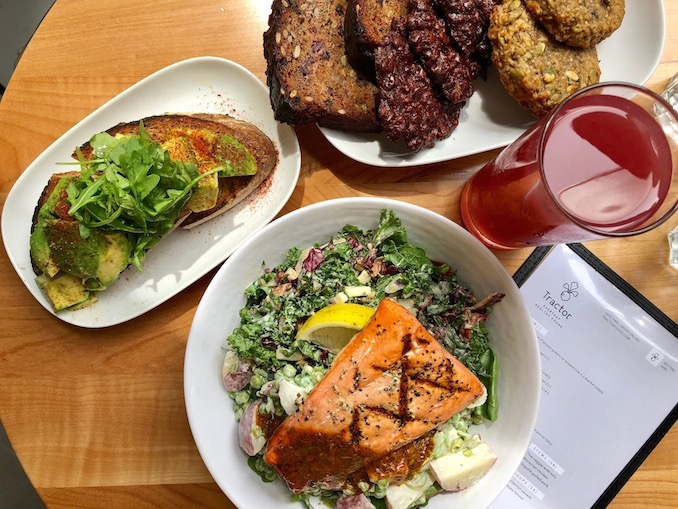 Founded in 2013, owners Meghan and Steve Clarke, who called Toronto home for a few years, decided to leave their corporate jobs and head west where they would start their journey of making healthy food accessible for everyone. Now this sixth location (first in Toronto) that thought still holds true. Chef Christian Ibacache, who's been with Tractor Vancouver and now in Toronto, tells us this location is ideal for both the nearby office towers, students, and tourists. I would add shopping mall enthusiasts who want fast, healthy and affordable options and an escape from the nearby dark basement food courts.
So, what will you discover on the menu? Yes, you can get your delicious avocado toast but you'll also discover many other happy foods on the menu that reflects the Vancouver locations as well. Bowls are very popular here that include a base of power greens or brown rice plus two market side dishes. Chef Ibacache tells us the Short Rib Bowl ($14.50) is already gaining popularity here in Toronto as is the Wild Coho Salmon Bowl ($15.50). There are many bowl options. Also noted is the Tractor Everyday Bowl ($9.95) that includes rice, power greens and one market side plus grilled avocado or tofu.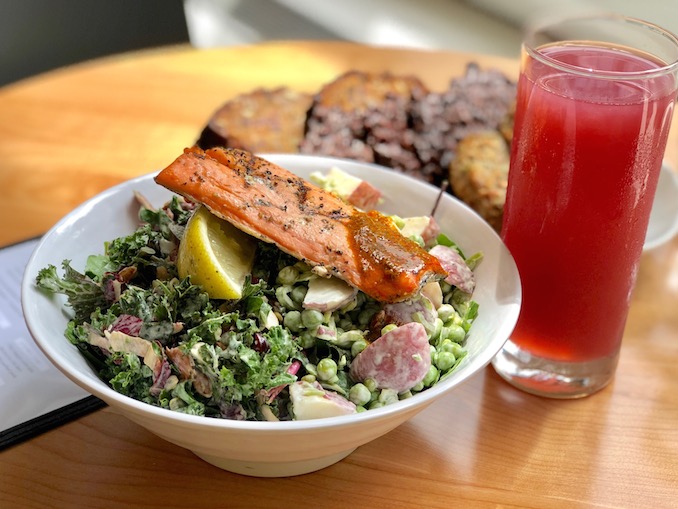 Soups and stews here are hearty and flavourful. The Moroccan Chicken Stew ($8) is filling and has a delicious balance of spices. Served with a side of fresh bread makes a great lunch or add on half a sandwich if you want more. Tomato Fennel Soup ($6)  is fresh and fresh tasting. By the way, everything here is made on the premises. You won't find any pre-made meals done by third party. That's another one of Tractor's great features.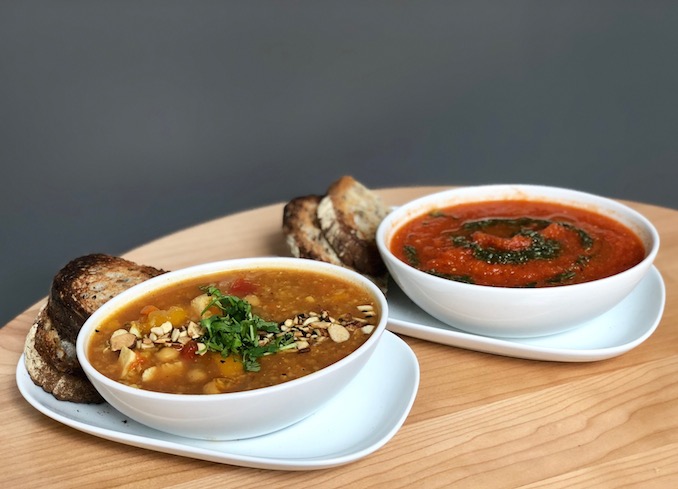 We were fortunate to be the first to be introduced to Chef Ibacache's newest breakfast bowl creation complete with a sous vide egg over a gorgeous bed of roasted veggies. Soon to be added to the menu. Yes, they are open for breakfast as well as lunch and dinner.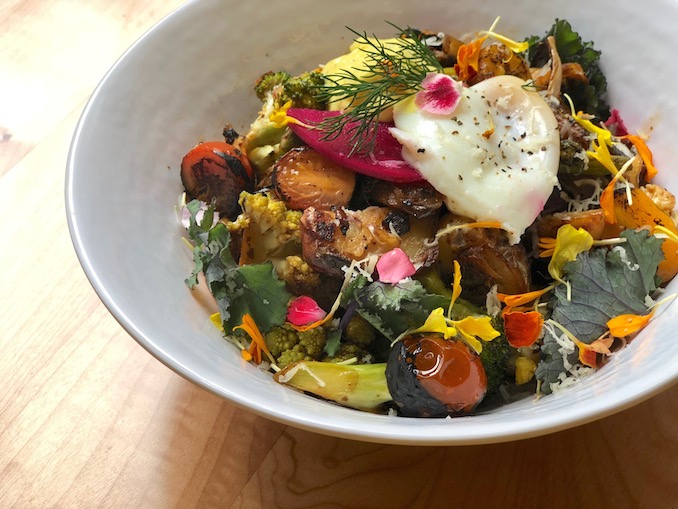 Be sure to save room for sweets. Their chocolate chip cookies, power cookies and cake loaves and great morning and after noon coffee break treats. Perfect pairing with their in-house coffee (49th Parallel Coffee from the West Coast).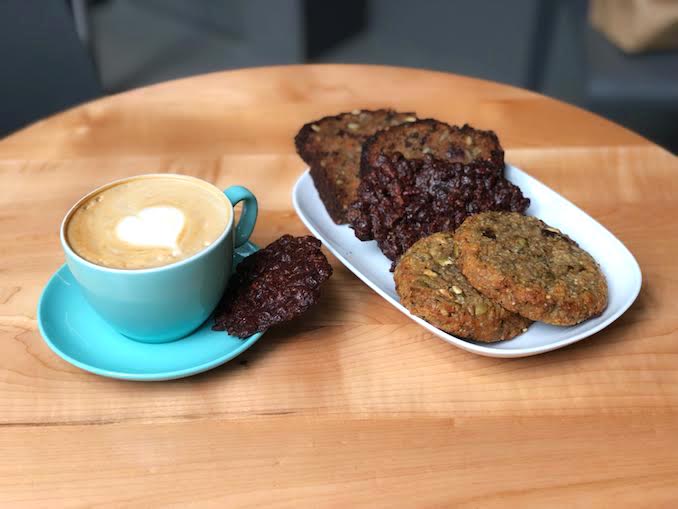 Take note, they are also licensed and you'll find local beer (Blood Brothers) and wine (Vineland Estates) on tap as well as Kombucha (Moore).
Tractor Healthy Fresh Foods is located at 151 Yonge Street. Open 7 days a week for breakfast, lunch and dinner.