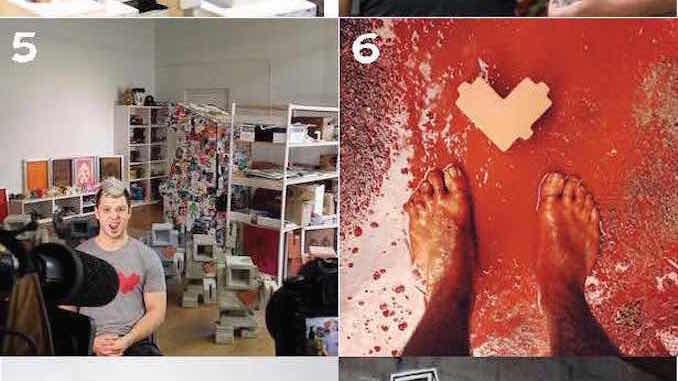 Intro (by Rodger Beck):
Matthew Del Degan is a talented product designer and artist best known for Lovebot and the corresponding social movement, The Love Invasion. Starting in Toronto under his business Sandbox Society, The Love Invasion has quickly spread beyond our city borders and gained momentum worldwide. Matthew is quirky, quick-witted, curious, adventurous, loving and fearless. He gives great hugs. He's like your big brother and your coolest friend in one spiky-haired package.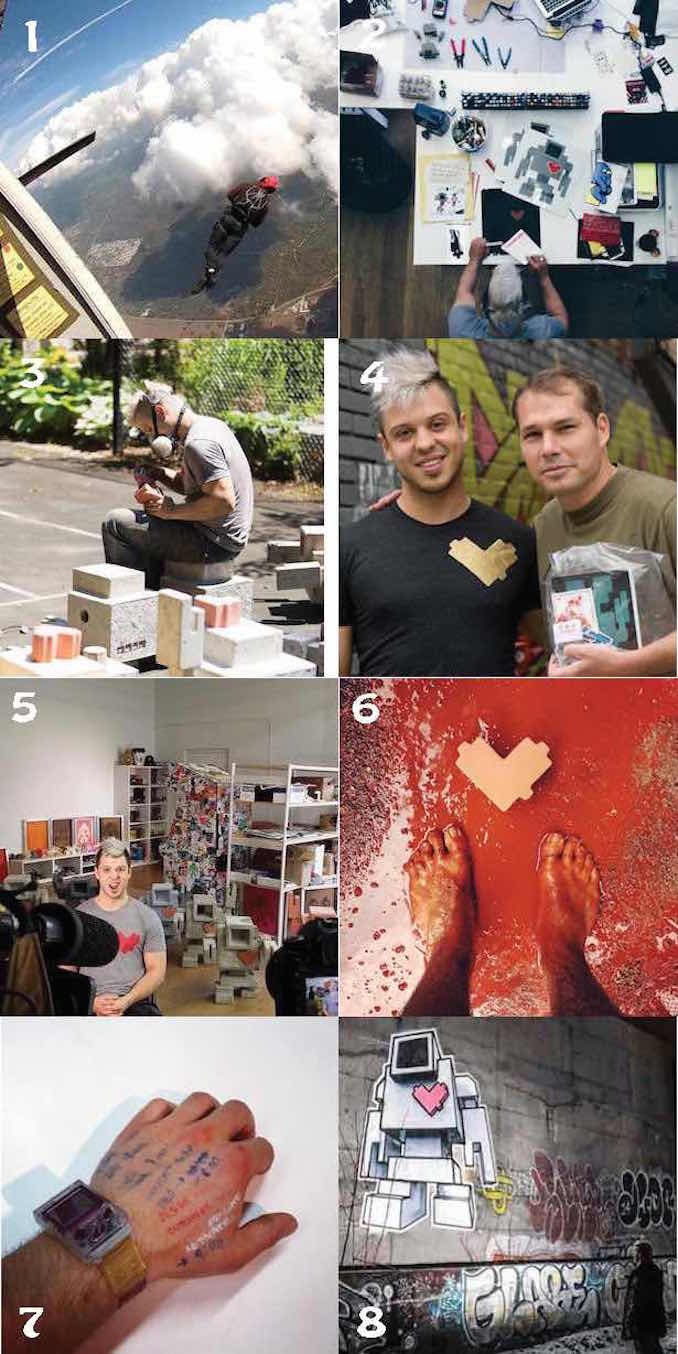 Images:
1. Matthew is also a professional Skydiver.
2. Matthew working in his studio writing personalized letters to fans often.
3. Matthew sanding his concrete Robot Hearts.
4. Matthew hangs out with Obey… just kidding but they know each other.
5. Matthew has to do TV interviews regularly.
6. Wakes up early to make concrete Robots Hearts often… in bare feet for fun.
7. Matthew often writes on his hands…list after list if he does not have his sketchbook on hand.
8. Matthew spends most of his time just looking at his work… but nobody knows how it gets there.
What neighbourhood do you live in?
I live in the Junction.
What do you do and where?
I am both a studied product designer and artist. I am the president of a small social enterprise that's objectives are to inspire others to be kind and loving, to produce art and products that matter to others and improve their lives.
What are you working on?
Many projects, large murals are next, more products and new street art. It's ever changing. My list of projects and the types of tasks continually shifts and is never-ending because it's always filling up. It's a step-wise process of completing a task and to move on to the next task as others are added. I do it all, to be honest. As an artist, I try to avoid the banal – but even accounting is a task to be done.
Where can we find your work?
You can see it everywhere in Toronto. If you see a robot with a heart in Toronto while you walk down the street, then it's a Lovebot. As well as Montreal, California, and Florida with more locations to be added shortly. I was recently honoured to be included in the exclusive Nadège Artist Series project. There's also a Lovebot and a beautiful wall mural inside the Virgin Mobile store just East of Nadège on Queen Street West.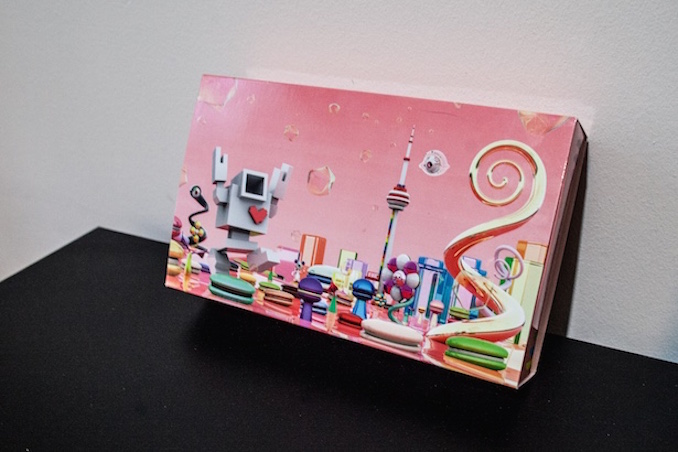 You can view Matthew's website.