We love great cookbooks and we've taken note of what's new on bookshelves this spring. Cookbooks are always a welcomed gift to give or receive. Think of new couples starting a new life together, new home owners, new graduates, birthdays, and other significant days. Whether you're looking for new inspiration in the kitchen or something beautiful to gift you cannot go wrong. Here are five new cookbooks that have caught our attention…bonus, they are all Canadians!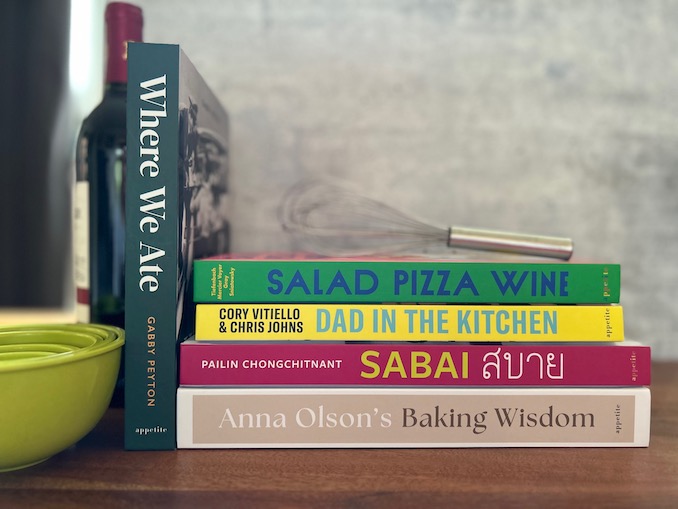 SALAD PIZZA WINE and many more good things from Elena by Janice Tiefenbach, Stephanie Mercier Voyer, Ryan Gray and Marley Sniatowsky. (Appetite by Random House, May 23 2023) The last time we were in Montreal friends suggested we secure dinner reservations at Elena's. Located off the tourist beaten path, and well worth the uber fare, is this perfect gem. We spent hours catching up and enjoying several pizzas. Life just felt so right and that's the vibe with this new cookbook. Written with a sense of humour, recipes are approachable offering a modern take on Italian fare. Yes, pizza recipes are included (and they share the secret to Elena's famous naturally leavened dough) as well as salads, veggies, and a few note-worthy pasta dishes are tossed. Put this restaurant on your list the next time you're in Montreal and get this cookbook as a memorable souvenir.
SABAI: 100 Simple Thai Recipes for Any Day of the Week by Pailin Chongchitnant: (Appetite by Random House, March 2023) The meaning of  "sabai" is that state of being when you're at comfort and ease and that's what this whole cookbook is all about. Wonderful Thai dishes that are not complicated nor intimidating. This much appreciated and easy-to-follow approach to authentic Thai cuisine is perfect for entertaining or for everyday. Pailin, who is the creator and host of her own Youtube cooking channel with over 1.5 million subscribers,  offers her short cuts and lots of tips and tricks in the kitchen. Flavourful and colourful dishes will make this cookbook a much loved one.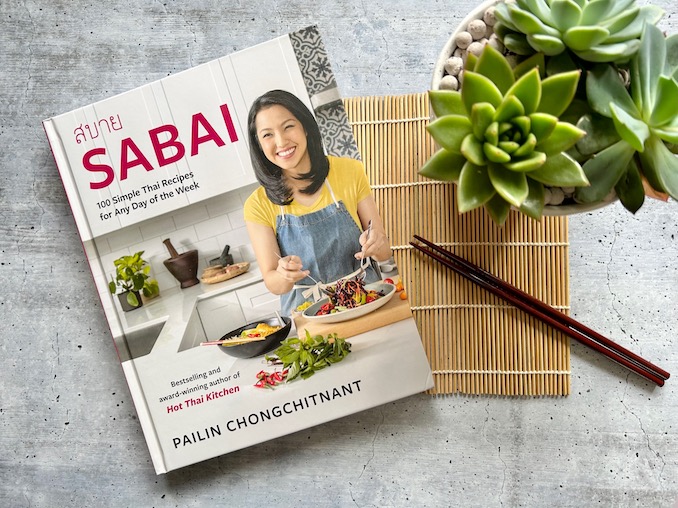 BAKING WISDOM by Anna Olson: (Appetite by Random House, March 2023) Any Canadian home baker probably has at least one of Anna's cookbooks in the collection and this one has immediately become my go-to of all baking books. It's full of valuable information and explanation of all things baking related. Ideal for all levels of experience. From ingredients to techniques, learn the how-to and the why behind baking. What does tempering mean? Why do you need to fold pastry? Also delicious recipes that are easy to follow and not so intimidating — like cheese soufflé and Banoffee Crème Brûlée are definite hits. This is a definite keeper.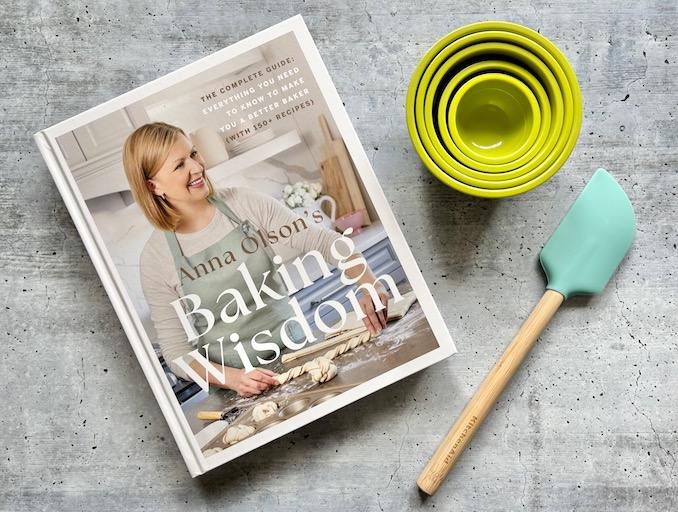 DAD IN THE KITCHEN by Cory Vitiello & Chris Johns: (Appetite Random House, May 2023) When Chef Vitiello became a dad he quickly discovered that he had a much more demanding clientele. Now in his first cookbook, he teams up with food writer Chris Johns to bring us his own collection of crowd pleasing recipes — yes, even for young families. Over 100 recipes are deliciously presented for dads…by dads. Okay, anyone really. Viteillo also shares his tips and tricks that any home will want to incorporate to help pave the way for future adventurous and curious eaters. From everyday "get that meal on the table quick" recipes to holidays and special occasions, it's a seriously impressive collection. Not only that, there's a mouthwatering section that will impress when adults can enjoy a date night at home. His Lemon Olive Oil Cake with Raspberries topped with Meringue and the Soft-Set Dark Chocolate Tart are pretty hot. Did I say that out loud?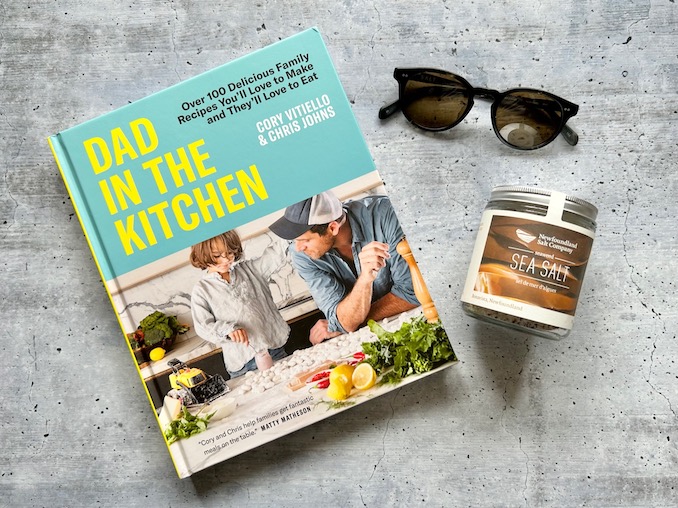 WHERE WE ATE: A Field Guide to Canada's Restaurants, Past and Present by Gabby Peyton. (Appetite by Random House, June 2023 currently available for pre-order) Food writer and restaurant critic brings this fascinating read about Canada's cuisine. Consider it a love letter to Canadian restaurants — beautifully written stories about the people, places, and the history. 150 Canadian restaurants from pre-Conferation times to present day and from coast-to-coast. When someone asks to explain what is Canadian cuisine, give them this book and pull up a chair. It also includes recipes from some of the country's most cherished places like Toronto's United Bakers Dairy customer favourite Cheese Blintzes