Since opening in 2018, Fuwa Fuwa has been treating us with their Eastern offerings prepared with a Western twist. This week, Fuwa Fuwa sent us their recipe for their Japanese Souffle Pancakes so our readers can try making them at home. Enjoy!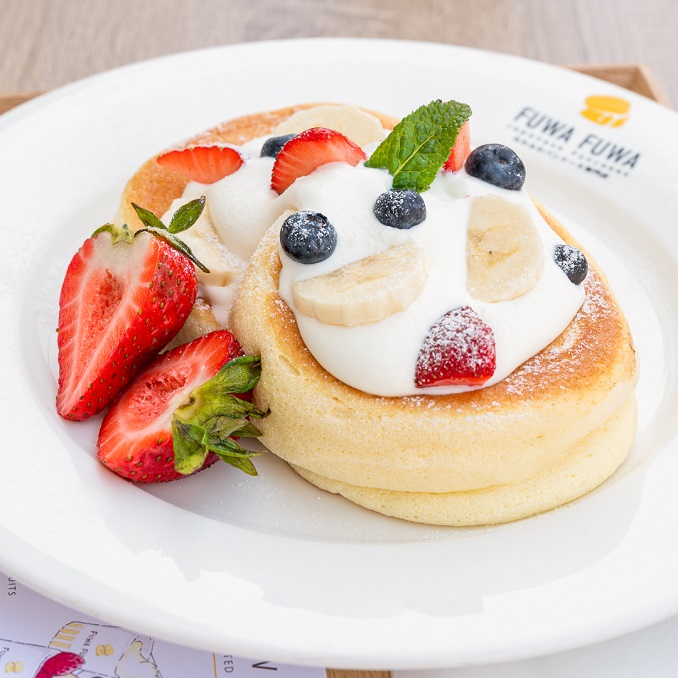 Japanese Souffle Pancakes
Ingredients:
• Two yolks
•Three egg white
• Milk
• 25g – 30g flour
• 1/4 tea spoon of cream of tar tar
• 30g sugar
Directions:
1) With 3 eggs, separate the egg whites and keep 2 egg yolks in different bowls
2) Whisk the egg yolks until combined
3) Add a splash homo milk to the egg yolks and whisk some more
4) Add the flour to 3)
5) Put the mixture aside and now, we focus on the egg whites
6) Set your kitchen aid mixer to 6 (medium) to beat the egg whites until you see it's starting to form a meringue
7) Add half of the sugar to your egg whites and continue to beat the egg whites for 3 minutes then finally, add in the other half of the sugar
8) Beat the egg whites and sugar until it forms a steep peak
9) Combine the egg yolk and egg white mixture
10) Butter your pan or griddle on low heat
11) Take an ice cream scoop of your choice to scoop the batter
12) Set the timer to 3.5 minutes and flip on the other side for another 3.5 minutes
13) Decorate with toppings of sauces of choice
14) It's time to dig in!
You can find the recipe step-by-step here.