Chrris Lowe is a Mississauga-born multihyphenate film director currently based in Toronto who has recently signed with Boldly, a Canadian broadcasting and media production company headquartered in Vancouver. She also has prior experience as a video editor, and as a photographer.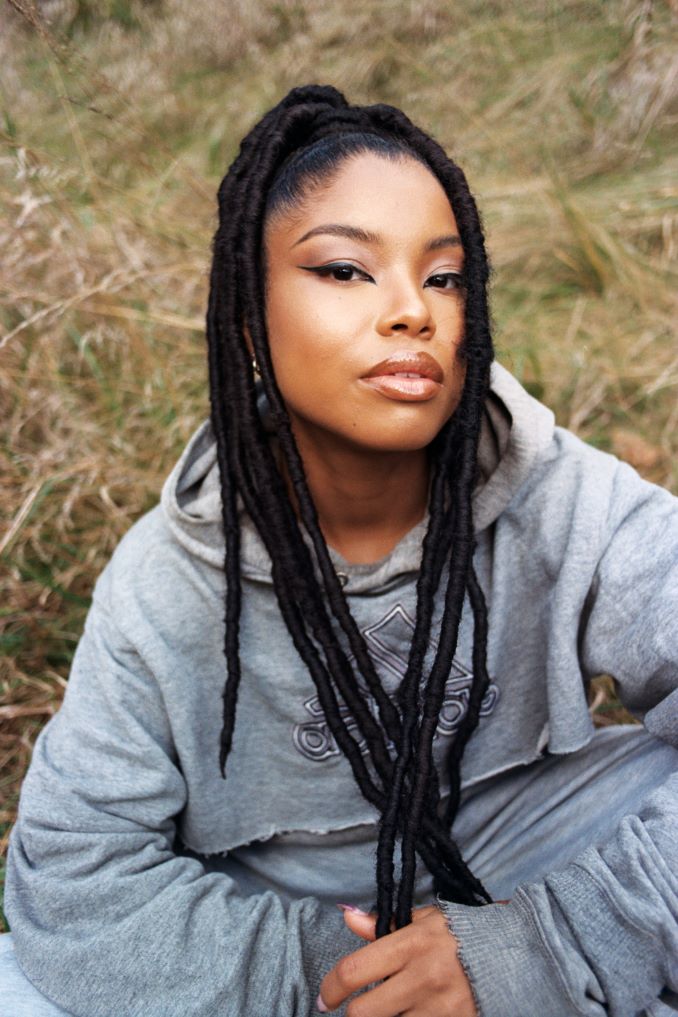 She has a university background in social work and she says that it was "beneficial" to her as a filmmaker and as a director, with the relationship-centric nature of her line of work. She goes on to tell the Toronto Guardian, "It's creative but you're also managing personalities too. Between actors, and your crew, and the clients, and the agencies, there's just a lot of work involved. And I think that social work really helped me know how to work with people and how people think".
Towards the end of university, she started picking up photography. And through that creative outlet, she was able to make connections in the film industry and shoot on various film sets in Toronto. She'd go on to gain experience in the field as a production assistant, and as a 2nd assistant camera (AC), and also work many similar jobs on set.
"Just being on set and seeing how things were working, she explains, was [seeing how] so much work and so many people went into creating a two-minute video. And I thought it was so interesting how there were so many moving parts to it and it's so multifaceted. And I'd become very intrigued by the directors on set, and what is it like to be a director. It just seems so interesting to be in that leadership position."
She cites a conversation between her and her known collaborator and fellow filmmaker, Kit Weyman, that happened in 2020 as the impetus for her career as an officially recognized director. "I had a conversation with one of my good friends, and he asked me, 'What is it that you want to do?' And I told him that I was interested in directing. He was like, 'If you're interested in directing, you should just direct. You're a director, and the skills that you have would be amazing for that position. And the only difference between you and other people who are directing is that you're not calling yourself a director.'" After that conversation, she describes how she threw herself into directing: by applying for director jobs and stepping into the limelight of that leadership role.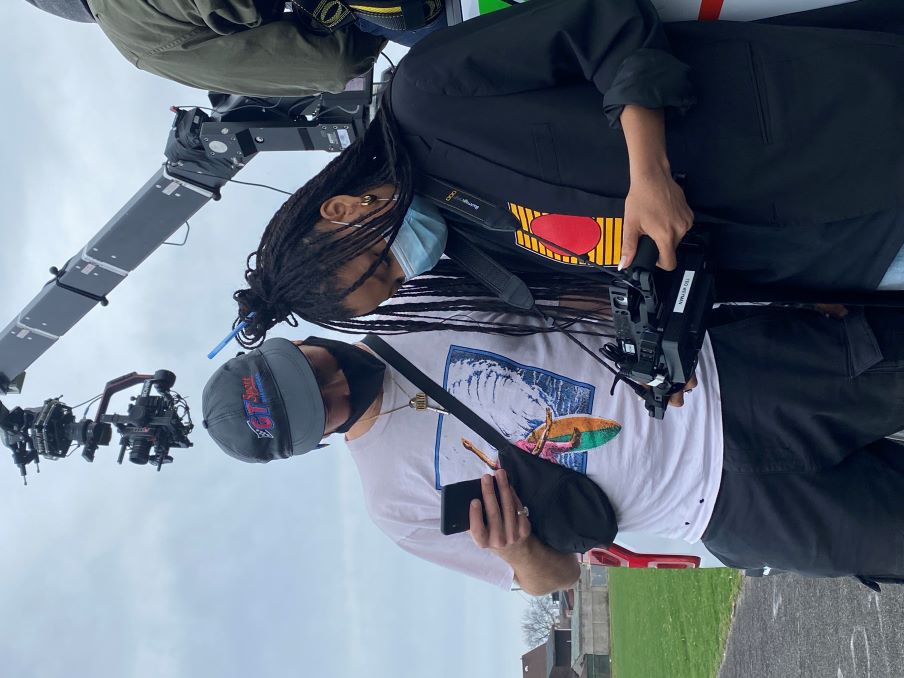 Chrris Lowe's public speaking work notably features an online series of live conversations with a variety of artists and prominent figures in the Toronto scene called Good Conversation. Some examples of Canadian public-facing persons featured in Good Conversation include activist Keosha Love, award-winning director Kelly Fyffe-Marshall, and rhythm and blues singer Adria Kain.
When asked why her films seem nostalgic, familiar, and purposeful to the average viewer, she recounts, "I want someone to be able to watch whatever it is that I directed and to have it resonate with them. And I think that that's like that 'home video' vibe that you see in some of my work. That's the physical manifestation of me wanting that resonance in my work."
This prevailing theme of intentionality in Chrris Lowe's work is an undeniable part of her art practice. She notes it as a recurring piece of feedback in her personal life also. "My work is a reflection of how I'm navigating the world, she explains, and the things that I see that people want to talk about but maybe are not too uncomfortable [doing] so. Just having the courage to talk about topics that are usually brushed under the rug."
The mental health advocate also tells the Toronto Guardian, "I'm a pretty eclectic person and I think I like when things are multifaceted. I like when I have to use different parts of my brain to get a task done. And there are so many different elements of directing, from the creative element to the people management element, the time management, coming up with different ideas within a certain timeframe. There are just so many elements to directing that spark my interest."
In 2021, Lowe edited and directed the music video for Protest, a musical track done by Canadian rapper Haviah Mighty in 2021, featuring South London rapper Yizzy, which went on to win the Prism Prize in 2022. Her most recent documentary, In Tandem, also earned a Vimeo Staff Pick.
Some of the current projects that she is working on include another music video for Haviah Mighty which is set to be released soon, a continuation of Lowe's artistic collaboration with Mighty. And another upcoming project which is set to come out in March: a short film narrative on queerness done with the support of her production agency Boldly.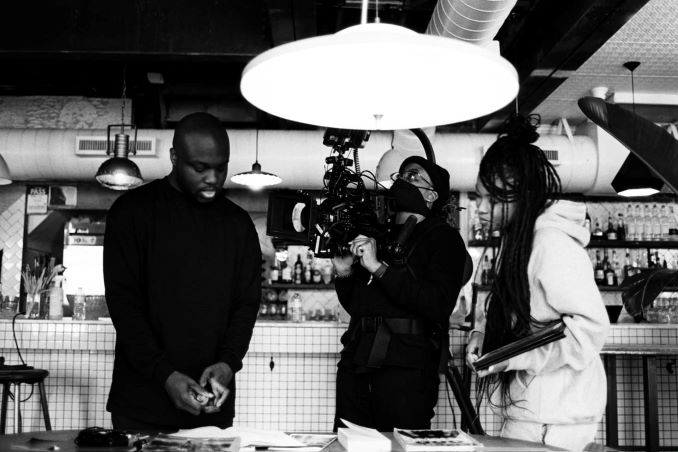 Another one of her known works, one of Lowe's "personal favourites", includes a series done for Rethink Breast Cancer, a charitable organization that sought to focus on the experiences of those who've experienced breast cancer. That particular series was showcased at the World Cancer Congress in Geneva in October of 2022. "I had the opportunity to share my project and the participants' stories with other patients and organizations through the Rethink Breast Cancer showcase from around the world, Lowe tells the Guardian, It was an opportunity to have powerful conversations, make an impact and inspire change in equity, diversity, and inclusion for people with breast cancer globally."
You can find Chrris Lowe's work on her website, Instagram, and YouTube.