Earlier this fall, Chevrolet Canada invited us to take an epic (and completely photo-filled) road trip through Canada's beautiful east coast.
The unexpected road trip destination inspired a newfound appreciation for the east coast in all of its charm and scenery-filled glory. We cruised through the stunning landscape in the 2018 Chevrolet Traverse – an easy-on-the-eyes and reliable vehicle for roomy, tech-filled road tripping. For those with families, the SUV makes a stylish and functional alternative to the much-loathed minivan and can transport up to eight people.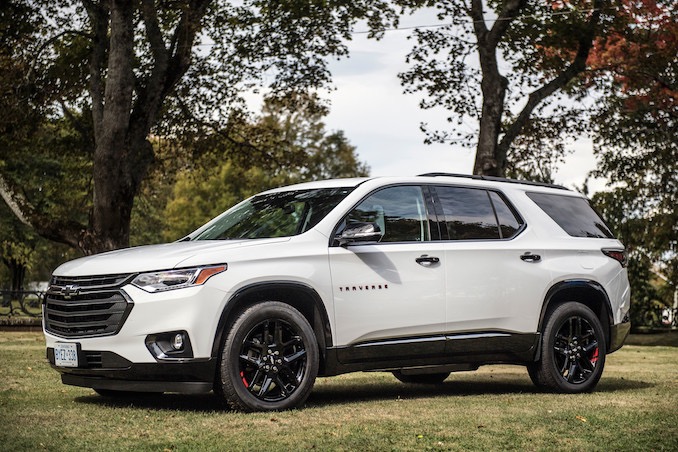 The east coast trip began with a flight into Moncton, New Brunswick, where a lineup of both Chevrolet Equinox and Chevrolet Traverse SUVs was waiting outside of the airport. Random fact about New Brunswick: One third of the world's French Fries come from the province's "French Fry Capital," Florenceville-Bristol. As visible from the plane, Moncton is home to an unusual, distinctively chocolate-coloured river, the Petitcodiac River. The river is famous for its twice-daily Tidal Bore, whereby the incoming tide forms a wave that travels up the river, making it seem like it's reversing direction. The province now also has a dozen wineries – something that may come as a (pleasant) surprise to some.
Just a 25-minute drive from the airport, the first stop was Cranewood on Main in Sackville, N.B. – a former private residence come organic bakery built in 1835 that oozes with history. It was previously the home of Mount Allison University's President. Dishing up things like organic whole grain and specialty breads, baked goods, soups and sandwiches, the now family-run business offers a distinctive down-home feel and the type of service with a genuine smile that's absent in many downtown Toronto spots. It's definitely worth a stop here if you're ever in town.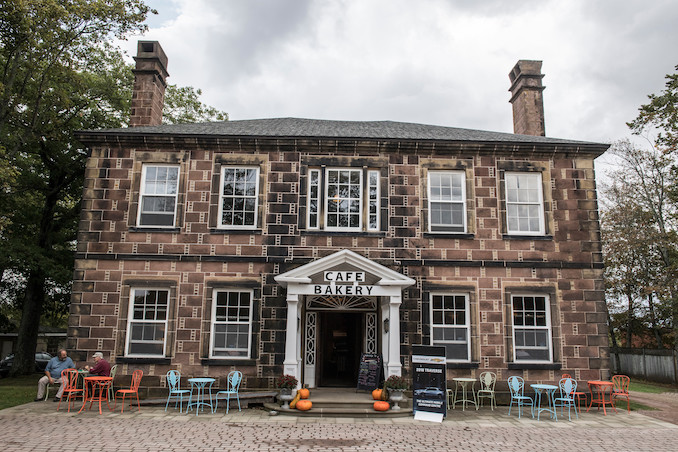 Next, we took the SUV through winding and rolling roads filled with quaint homes, fruit stands, historic churches and farmland that resonated with that unmistakable charm of a well-lived "simple life" at it's finest. This drive from Sackville to Advocate Harbour, Nova Scotia – where we spent the night – offered a few memorable spots to stop along the way. The history buffs will appreciate a stop at Fort Beausejour. Located on the neck of land that connects New Brunswick to Nova Scotia, this is the spot of the battle that marked the end of the conflict for Acadia between the English and the French. Here, you can check out artifacts and exhibits as well as the views of the Bay of Fundy.
Named one of North America's Seven Natural Wonders, The Bay of Fundy has the highest tides on the planet and is also known for its whale watching. Every six hours and thirteen minutes, more water than all the world's streams and rivers combined moves in and out of the picturesque Bay – about 10 billion tonnes twice a day. The result is an Instagram-worthy landscape of sky-high cliffs, sea caves and rock formations. When Toronto is just a two-hour plane ride (or about an 18-hour) drive away, there's really no excuse not to check this spot off your travel bucket list.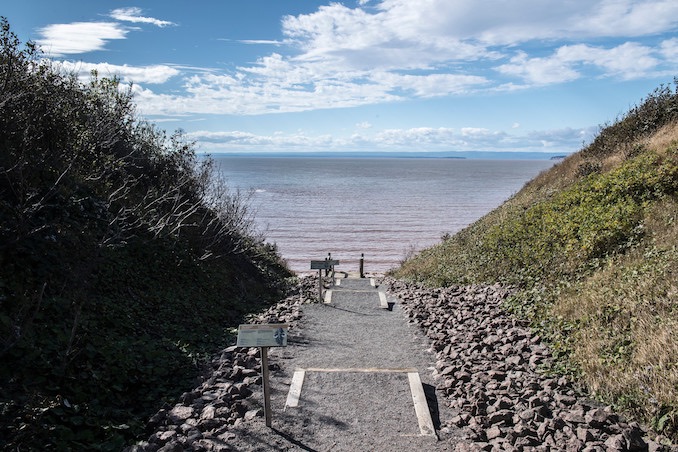 For incredible views of the Bay of Funday and some serious fossil sightings, we made a stop at Joggins Fossil Cliffs, a UNESCO World Heritage Site where you can see the most complete fossil record of the 'Coal Age,' 100 million years before the dinosaurs. Here, you can opt for a guided tour or explore and photo document the landmark on your own.
Once we arrived in Advocate Harbour, Nova Scotia, we got up close and personal with nature at the Fundy Tides Campground, where we enjoyed a refined camping experience. For those craving solid walls, the five-star, luxurious options are lacking in the area, but part of its charm is opting for a bed and breakfast or a seaside chalet.
Regardless of where you stay, a must-see is the The Lighthouse Cape d'Or. Not only will you get magnificent sunset shots of the plunging rocks and ocean below, you can indulge in some of the best lobster you've had in an unpretentious and charming setting. The area features 200-metre high cliffs that overlook the tidal currents in the Minas Channel and is completely photo-worthy – especially at sunset. This spot offered the best views of the whole road trip. It was definitely easy to understand why the area was used in a Vogue photo shoot in 2015.
Also in Advocate Harbour is the Cape Chignecto Provincial Park, where you can walk the beach or hike the wilderness to the top of the 180-metre high sea cliffs – an option that will definitely break a sweat. The wilderness park has 29 kilometres of pristine coastline, deep valleys, old-growth forests and wilderness trails. If ocean kayaking is more your thing, you can do that nearby instead (or as well).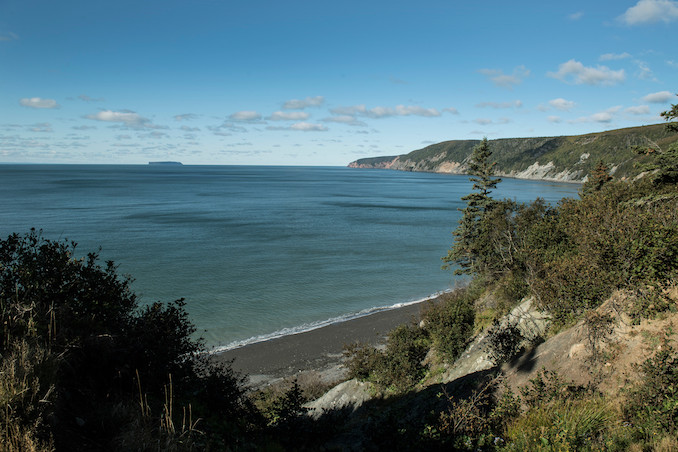 Just down the road, Wild Caraway Restaurant feels as warm and cozy as your grandmother's house, and is seemingly frozen in time with nostalgic decades-old trinkets throughout. If you're going to indulge in fish and chips, this is the place to do so – trust me. When it comes to the restaurant's offerings, they couldn't be more local, and include food from the immediate vicinity, like lobster, scallops, goose-tongue greens, humanely raised pork, garden vegetables and herbs.
The drive from Advocate Harbour to catch our flight home from Halifax was just as picturesque as the rest of the trip was. Not far from Advocate Harbour in Cumberland County, Nova Scotia is Spencer's Island, a quaint seaside town with a driftwood-strewn beach and a historic lighthouse that dates back to 1904. In its operating season (June to September), the lighthouse is open to the public and features shipbuilding photos and artifacts. Another worthwhile stop is Five Islands Lighthouse Park, a 22-acre day use park on the Bay of Fundy that offers a panoramic view of the Five Islands, Minas Basin and some incredible tides.Nearby, treat yourself for the hours clocked behind the wheel and hit Masstown Market, a family-owned market in operation since 1969, to fuel up on some tasty goodness like fresh-baked goods and cheese.
If you find yourself in the Halifax Stanfield International Airport and you're a lobster fan, you'll be as pleasantly surprised as we were to cap off your travels with a seafood vendor that will pack lobsters for travel – something your family will probably appreciate much more than a magnet.