"Millennials are the most educated generation ever." … is how the documentary My Millennial Life starts as we launch into taking another view of the age group that's been difficult to understand yet is often labelled negatively. They all set out on the same path as their parents did in life… go to school, get a job, and fall in love. But somewhere along the way something happened. Though they are part of the most educated generation ever, 40% of millennials find themselves either underemployed or unemployed according to the documentary.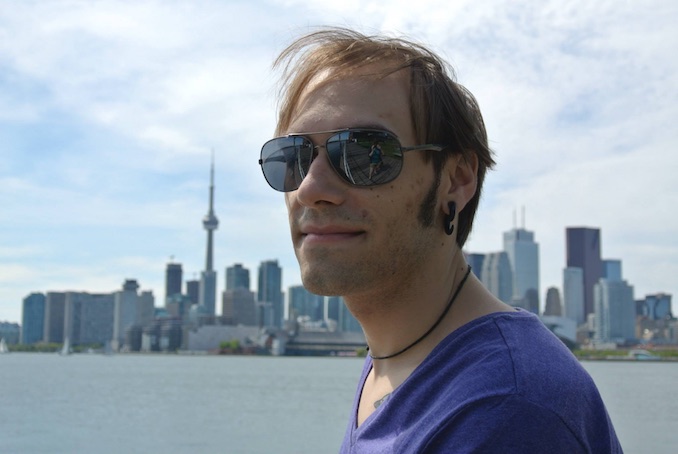 But are millennials really different from the generations before them? Don't we all come out of school ready to take on the world and maybe trip and fall but still pick ourselves up and have to find our own way? Don't we all want to pursuit a career and happy life? What's so different now? Has the world of "fail fast" technology made us less patient in our lives? Is the economy to blame? There are countless articles in the media that tell us this is the first generation that will not do better than their parents. A recent article on vice.com tells us millennials are poorer than their parents and are lazy and ungrateful due to their spoiled upbringing. In Forbes.com a recent article tells us that most millennials think they'll be worse off than their parents. So, what's going on?
In the documentary, My Millennial Life, it's not about explaining who millennials are but about hearing their stories in their own voices — reality checks, the struggles and the pursuit of finding purpose in their lives. Toronto filmmaker Maureen Judge follows the lives of several millennials and grapples with the attitudes, relationships, dreams, obstacles and difficulties of this generation. The film focuses on the lives of five 20-something year olds, three of them in Toronto) as they try to get their lives in order.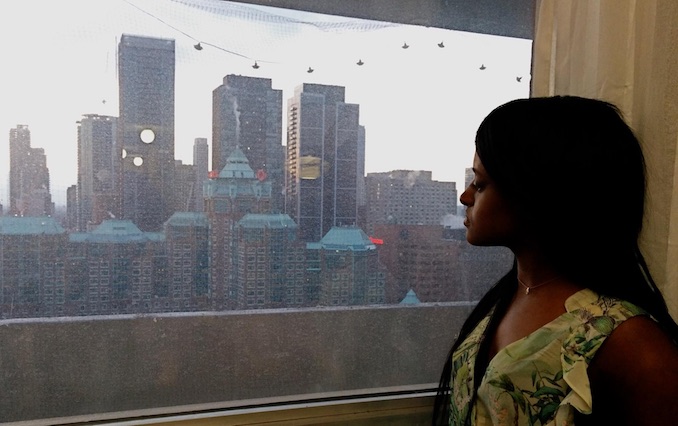 Meron has dreams of becoming a Much Music VJ but while she pursues her career in the music industry, she clearly understands the need to make money to live in the big city. In the film, she moves from BC to Toronto and finds a job as housekeeping staff at a trendy downtown hotel and when she can, she listens to open classes on podcasts. Her attitude is with a "nothing lasts forever" positivity in reference to her current job and still hopes to get moving on her desired career path.
James is co-founder of a start up tech company. He went to university but his passion in a tech idea led him to dropping out early. While he says he believes in education, he just felt he could get his "somewhere else".  James wins NASA's Space Apps Challenge and his start-up company was accepted in the Google Entrepreneur Program. James has the drive and determination in life to succeed but remains cash poor.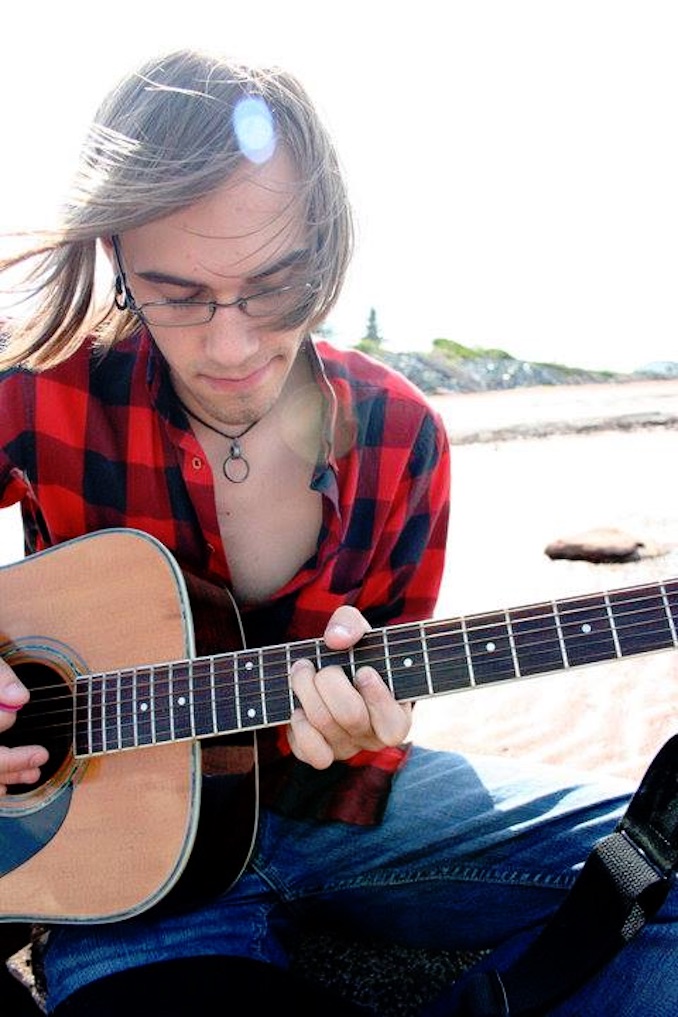 Tim is an aspiring musician who moved from Moncton to Toronto as he believes that the opportunities in the music industry in Canada are better in a big city. But realizing that live gigs at night hoping for that big break isn't so easy, he also holds a day job transcribing court testimonies to pay his bills.
"The featured subjects are often more educated than their parents, yet they're finding it harder than ever to get where they want to go," says director/producer Judge. "Young people today tend to have been raised in a very structured and comfortable environments. And then, they are let loose into a big, wide, demanding world that often throws a wall in front of them."
But the documentary is not about hopelessness. "My aim is also to show how people adapt," says Judge. "I made the movie for millennials themselves, letting them tell their own stories and see themselves reflected and without any comments except their own."
My Millennial Life just premiered this past weekend on TVO, and will air again this Thursday, June 2, at 9:00 pm. You can also stream it on tvo.org
You can also check out the interactive digital documentary on mymillenniallife.ca that follows three of the subjects in the film and two new millennials.