Candice Hutchings is the co-host of the popular YouTube cooking channel, The Edgy Veg. The site has over 11 million views with a mission to create delicious vegan and vegetarian meals that even carnivores would approve! It's not all about salads and chick peas but if you've ever tuned in, you'll discover some pretty creative recipes from childhood favourite to crowd-pleasers.  She's interested in not being just thought of as only for vegans or vegetarians, but hopes the recipes will just be accepted by every palate.  Her newly published The Edgy Veg Cookbook is hitting the store shelves now.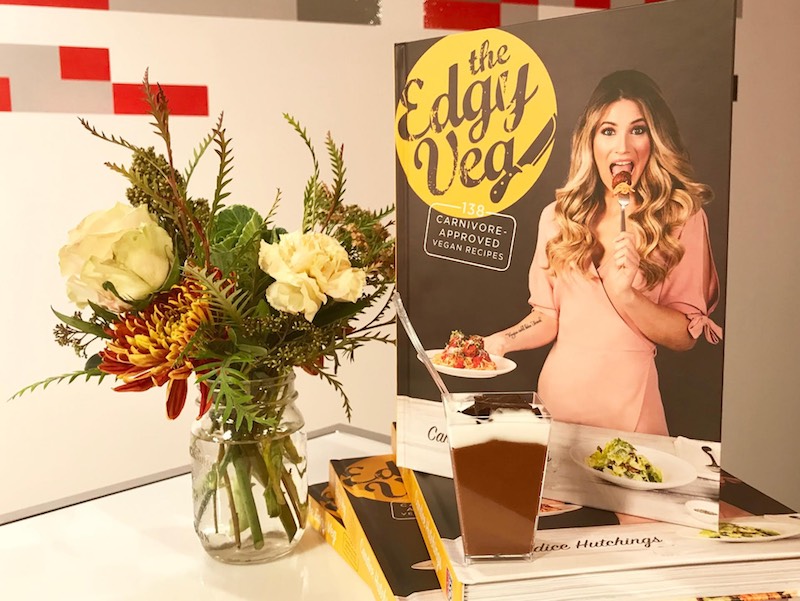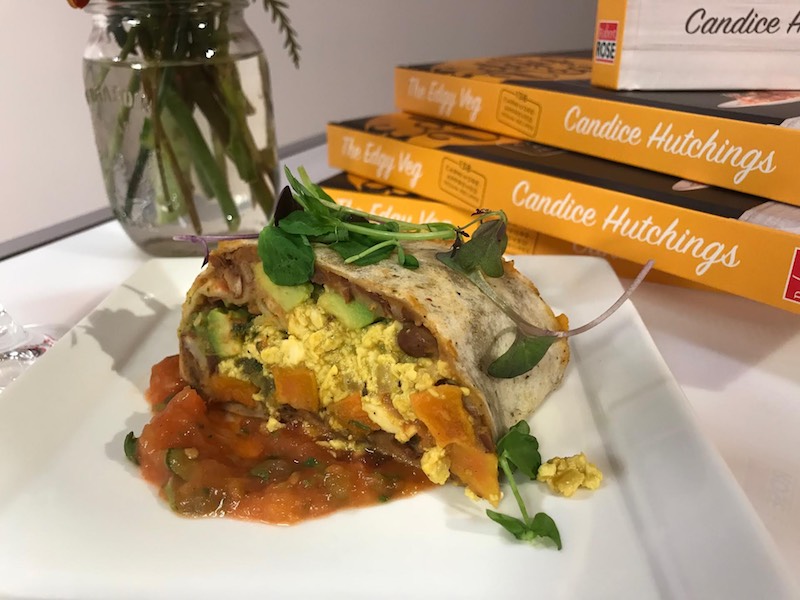 This cookbook caught my attention as I'm constantly on the look out for more tasty vegetarian recipe for my family. Could I convince them? I needed to find out.
Hutchings recently hosted a blind folded recipe tasting event for the launch of her cookbook. The event was held at the YouTube creator space downtown, of course. We were greeted with a mimosa made with kombucha.
Blind folded we were given the opportunity to taste four of her dishes from the cookbook. Not being told what was in front of us, we were instructed to use our sense of smell first before finding any sort of cutlery to aid us.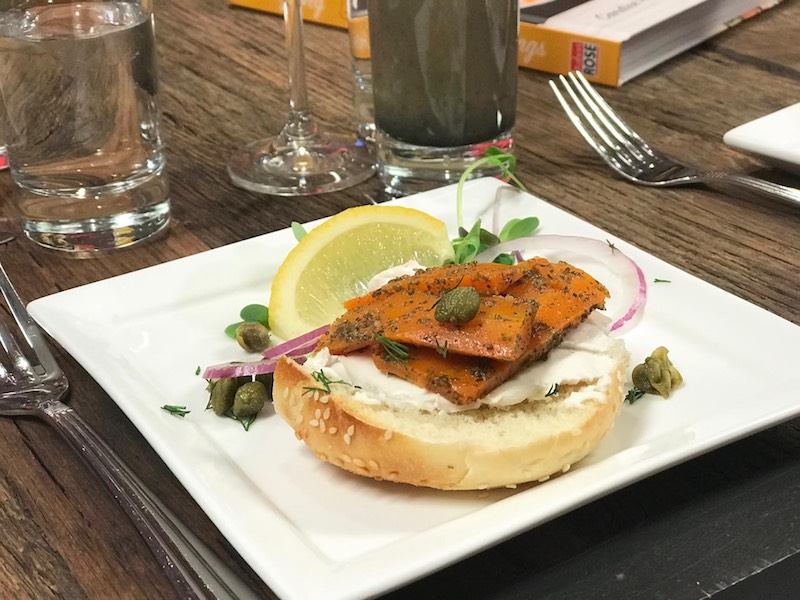 Dish one was the "Unorthodox Lox & Cream Cheese" that was overwhelmingly convincing in taste and texture. Made with carrots and nori, this dish was undeniably delicious. I quickly scanned the book immediately following the event to see what I needed. I'm going to take the directions and make a large batch of the carrots and just eat them on their own — like I would do with real smoked salmon.
The next dish that came was the "Loaded Breakfast Burritos". Again, we wondered "how" did she create this without using eggs and making it so filling? The tofu scramble used in this will make you change the way you think about using tofu.
French Toast is always a brunch favourite but the Edgy Veg "PB&J French Toast" will become a family favourite for sure!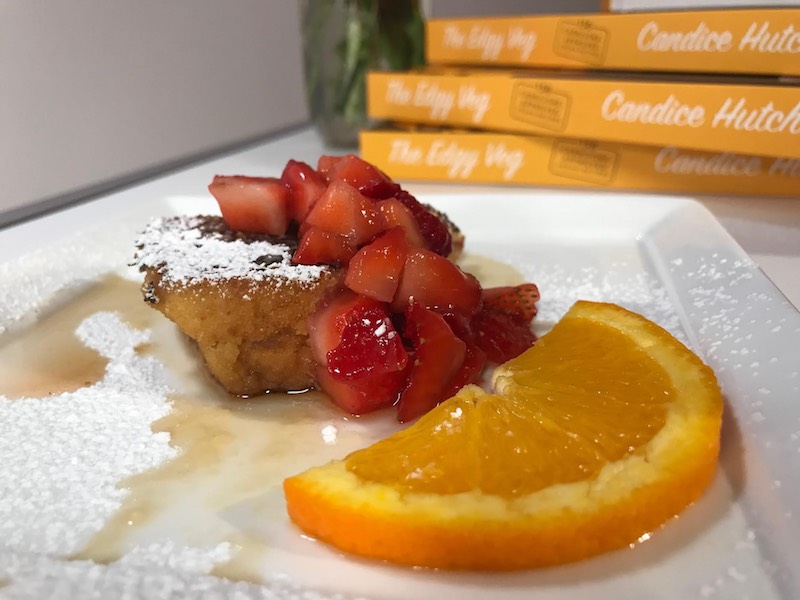 Hutchings also proves that you can extend these recipes to entertaining guests. The "Death by Chocolate Mousse" is easy but guests will think you're all fancy like that. Light and rich. That's all you need to know.
She tells us that her love for cooking was inspired by some of our most favourite chefs including Anthony Bourdain and David Chang (Momofuku). She's even taken on recreating a Momofuku-style ramen in this cookbook that I can't wait to try!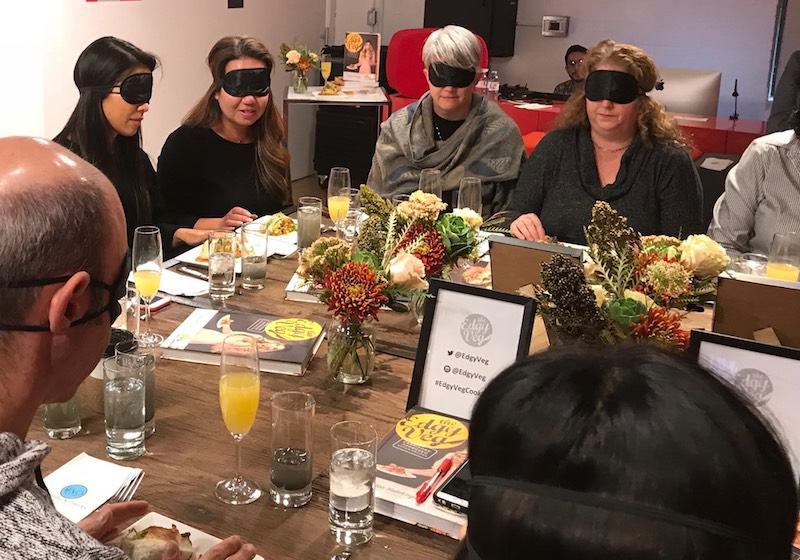 I'm sifting through the cookbook now and my mouth is watering. We were told to try the Cauliflower Buffalo Style Chicken Wings! And I wish I could show you the Chik-Fillet deluxe recipe – I pretty much want to lick the photo in the book. Yup, definitely food porn.
The Edgy Veg cookbook has 138 vegan recipes. More info on where to get it here.