Tiger Tail will make the right person a wonderful companion. Tiger Tail is looking for stability and when you first get her home she will require a sanctuary room with all of her necessities including food, toys, scratching post, litter box and hiding area. Have this room prepared before she comes home. Take it slow and Tiger Tail will show you what a delightful, sweet, affectionate girl she is.
In order to ensure a smooth and successful adoption, please remember to check all the basic requirements for adopting from their website before coming in to the shelter.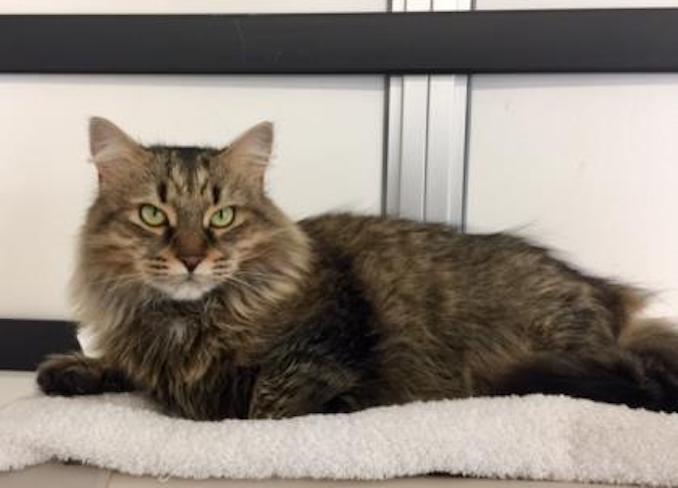 Age: 5 years 6 months
Sex: Female
Size: Medium
Colour: Black/Grey
Spayed/Neutered: Yes
About this column:
Each week we feature animals available for adoption from local shelters in the Toronto area with the hopes that our readers will assist in finding good homes for them. If you, or someone you know, has the resources to take care for one of these animals, please do get in touch with the appropriate shelter via the links provided.