The good news is that downtown foodie haven The Chase Fish & Oyster has a new brunch menu! The bad news? You can only get it on a Sunday and it is so tasty you'll want to eat it every day of the week.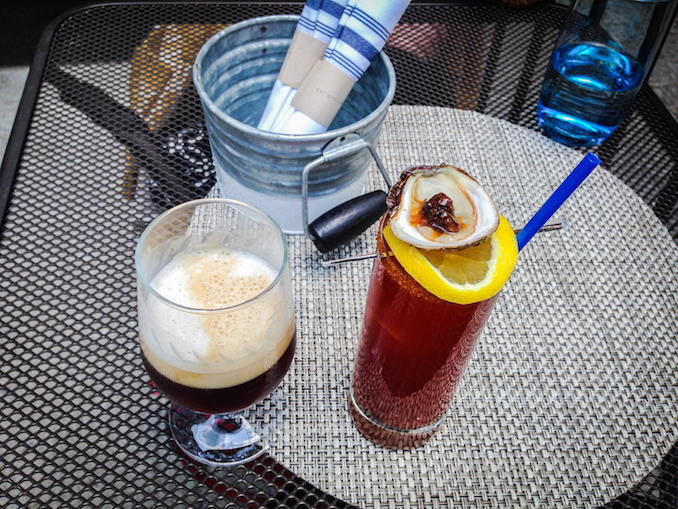 For those of you who think brunch is for eggs and pancakes, you are right, but only half so, as plenty of other food items can complement these staples. I'll admit that I wouldn't necessarily have thought a seafood restaurant such as The Chase Fish and Oyster could pull of a successful brunch menu while staying true to their food theme, but it turns out that a caesar topped with a fresh oyster, complete with homemade bacon jam is an actual delight. And why stop there? A caesar also goes exceptionally well with a platter of fresh seafood, such as the succulent jumbo shrimp these guys had in.  Do you know what also goes well with oysters? Tequila and lime. Just a tip when surveying the menu!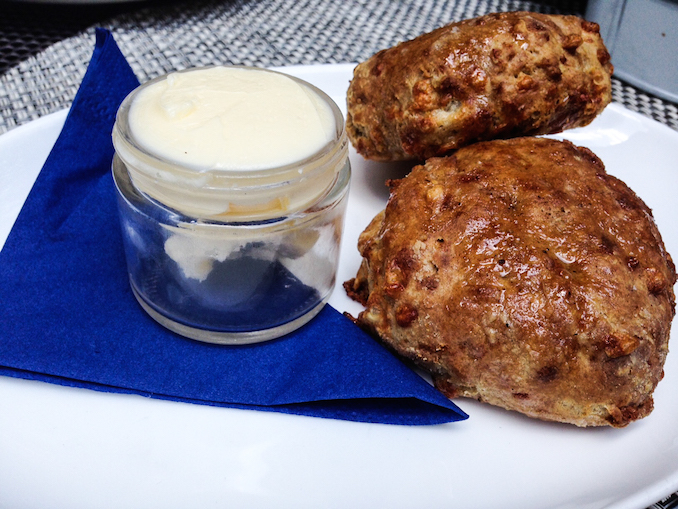 For some reason my gurgling tummy was calling out for a biscuit, and I am so glad it was, if not I may not have ordered The Chase's homemade warm cheddar offerings, served with divine honey butter. At $4 a pop, these were by far worth every single cent…the sweet glaze of biscuits combined with the saltiness of the cheddar and the butter was nothing short of perfection…OH and they were warm. YUM.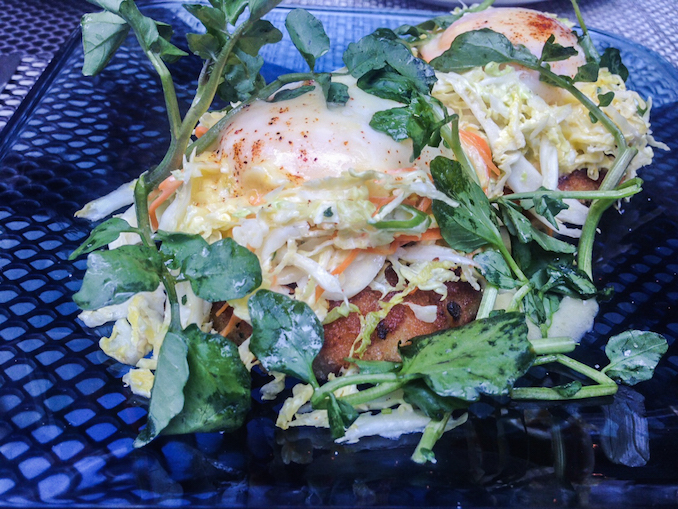 So what of the main event? I was all eyes for the king crab benedict, because an egg at brunch is my jam. It was an excellent decision and an exciting take on a classic fishcake benny. You will also be pleased to know the egg volcano was on point (don't you just hate it when eggs aren't runny?).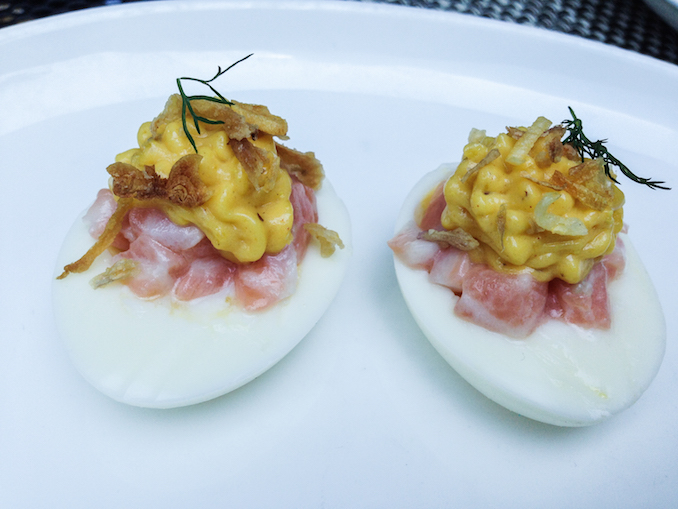 My friend opted for the breakfast sandwich, which obviously I needed a little bite of, because RESEARCH! I am happy to report that the ham was a joy; there is evidentially more to The Chase than seafood! This prospect was reaffirmed when we dabbled in a side of the house cured bacon, beautifully slathered in local maple syrup.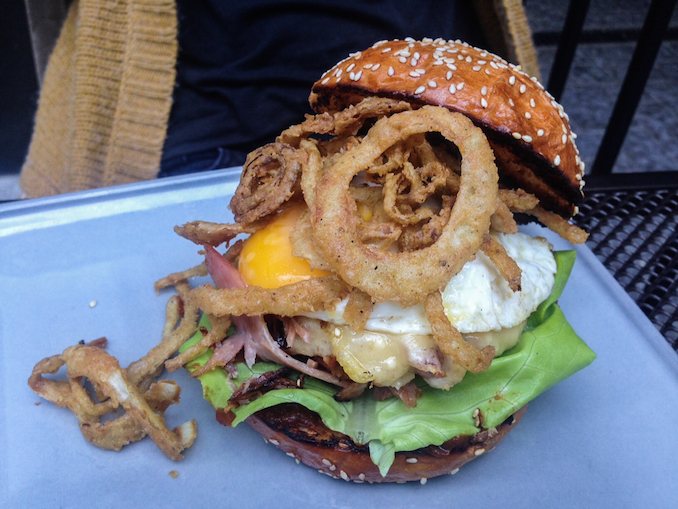 The Chase is also a dab hand at a brunch cocktail; the cold brew coffee, amaretto, brandy and almond whip was a morning joy, as were their freshly pressed fruit purees made to accompany their mimosas. Cheers!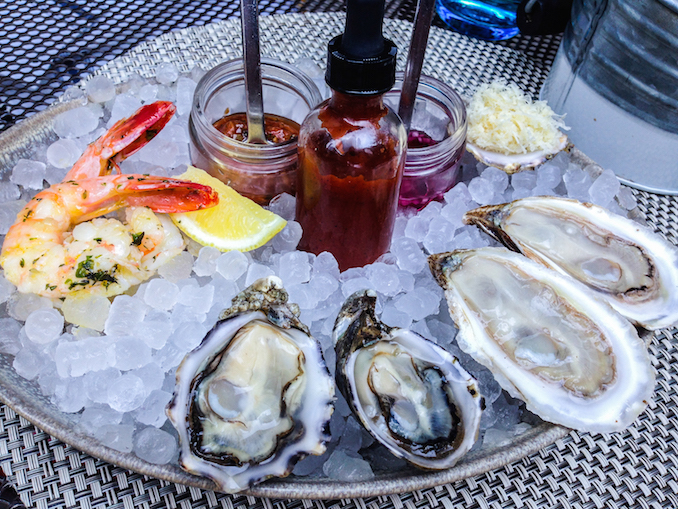 I ended the meal full and feeling great- the sunshine on the patio certainly helped to! If you are luck enough to wander by The Chase on a Sunday then absolutely make this place your brunch spot…and dear god, get the biscuits!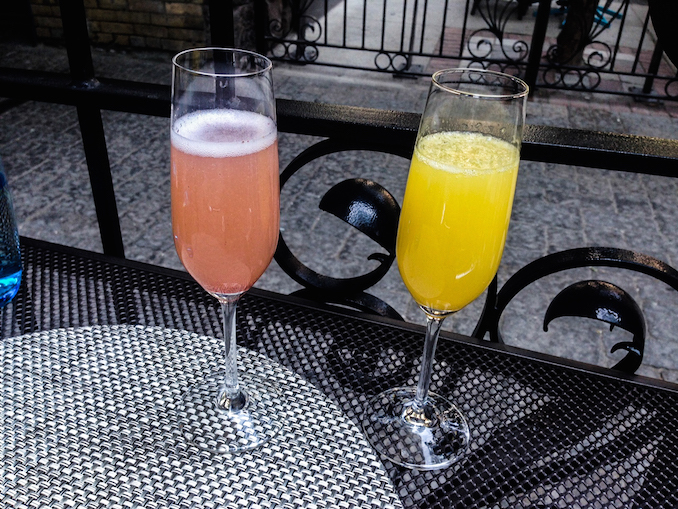 The Chase is located at Yonge and Temperance Street. For more information or for reservations, check out their website. http://www.thechasefo.com