Hi! My name is Cindy and I'm a lovely meow looking for a new family after my last owner sadly passed away. I love to take naps and accompany you while you are working hard; I´m really fond of being brushed and pet whenever. I´ll talk with you whenever we are playing, if I feel sleepy or if it is time for some treats. I'm sure we can make a great family together! Since I'm a bit older, I would really appreciate seeing a veterinarian to make sure I'm in tip-top shape!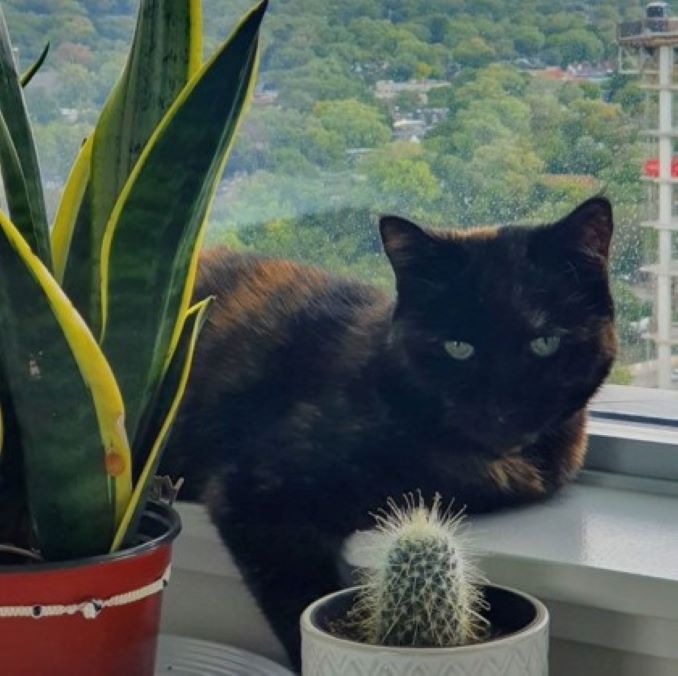 Cindy
Age: 10 Years 5 Months
Sex: Female
Size: M
Colour: Black / Tan
Spayed/Neutered: Yes
Declawed: No
For Toronto Humane Society's complete adoption process, please click here to learn more about how you can make this companion, a forever friend!
About this column:
Each week we feature animals available for adoption from local shelters in the Toronto area with the hopes that our readers will assist in finding good homes for them. If you, or someone you know, has the resources to take care of one of these animals, please do get in touch with the appropriate shelter via the links provided.