Meet Dallas, a charming young adult male cat who began his journey as a brave stray before finding his way into our hearts. This affectionate feline has quickly proven himself to be a true gem. With his endearing personality, Dallas has effortlessly won over our staff and volunteers.
From the moment he arrived, it was evident that Dallas was eager to build connections. He displayed his playful side by falling in love with a pink heart toy, pouncing on it with delight. Upon meeting his human companions, he didn't hesitate to approach, seeking out strokes and companionship. His willingness to stretch out and relax in our company showcased his immediate comfort.
Dallas embodies calmness and sweetness in every interaction. Whether it's indulging in treats or engaging in playtime with a wand toy, he approaches every experience with an open heart. His affectionate nature and playful spirit make him an ideal companion for any loving home. If you're seeking a delightful feline friend who radiates warmth, Dallas might just be the perfect addition to your family.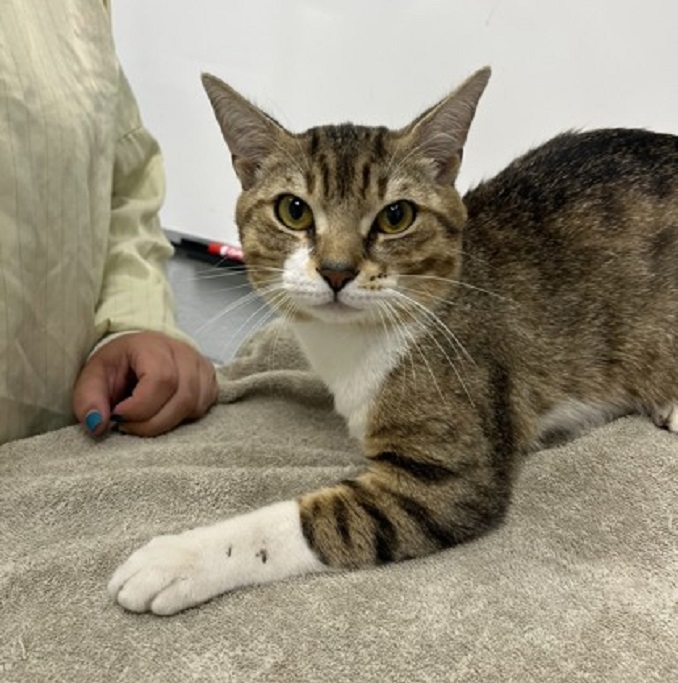 Dallas
Breed: Domestic Shorthair, Mix
Age: 1 Year
Sex: Male
Size: M
Colour: Brown / White
Spayed/Neutered: Yes
Declawed: No
For Toronto Humane Society's complete adoption process, please click here to learn more about how you can make this companion, a forever friend!
About this column:
Each week we feature animals available for adoption from local shelters in the Toronto area with the hopes that our readers will assist in finding good homes for them. If you, or someone you know, has the resources to take care of one of these animals, please do get in touch with the appropriate shelter via the links provided.