Everything we thought we knew about Vikings just came to an eye opening stand-still when we had a sneak peek of the new exhibition at the Royal Ontario Museum. With over 500 original objects from the collections of the Swedish History Museum we're given an opportunity to see an ancient culture that is often overshadowed by it's controversial myths and perceptions. VIKINGS explores the artisans and lifestyle of the legendary people between the 8th and 11th century.
Yes, you'll get a chance to see two reconstructed Viking Boats — a 13 foot Arby and a 32 foot Eik Sande. Both have been re-created using traditional Viking processes and materials but what really was astounding was the history of the role of women in the Viking society, as well as how religion shaped their culture and thinking.
The exhibition flows openly in the space with artifacts and history offered by the Swedish History Museum – 90 per cent of what's on display are originals and many have rarely been shown outside of Scandinavia. Also included in the exhibition is a surprising timeline of Vikings in Canada.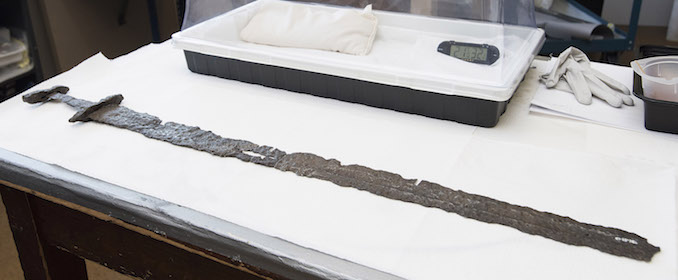 Here are some Viking facts we've learned from this fascinating exhibition:
Recent analysis of human bones discovered in a Viking grave in Birka, Sweden suggest that the so-called Birka Warrior was a woman! This is being considered the first ever archaeological evidence for female Viking warriors.
Speaking of women, Aristocratic women were associated with the Norns, mythical weavers of fat who could spin or cut off the threads of human life and destiny. Women were also linked to the Valkyries and to the Volu – female prophets who could predict the future.
Scandinavians did not call themselves Vikings unless they were out on "a Viking" also known as a trade trip or raid.
The term "Viking" to describe all the people in the Viking Age is actually quite a modern term.
Most Scandinavians were farmers. Longhouses were often the centre of a farm that offer a place to live, a storage area, and stables.
There are evidence of Viking footprint in Canada that date to over 1000 years ago on the East Coast with objects found from L'Anse aux Meadows, Newfoundland, Baffin Island, Nunavut.  ROM's infamous Beardmore sword is on display within this section of the exhibition.
The Viking diet included vegetables, oats or barley porridge as common food. Other foods such as pork or white bread and wine were symbols of higher status. Bread also commonly  found in graves but it's not clear why. The oldest preserved bread dates from the 4th century.
There were two types of burial customs – cremation and in-ground burial. Cremation was thought to free a person's soul from the body so it can begin a new existence. However, Christians during the Viking age believed that the body was an empty shell but it was still needed in heaven. So, they were not burned.
Hair combs were important personal possessions almost found in every grave. Archaeologists think this may have been part of the ceremony before the funeral.
Vikings also believed that how they lived and died influenced what happened to them after death. For example, for the warrior, death on the battlefields was more important. It was much less prestigious to die on a farm or from old age.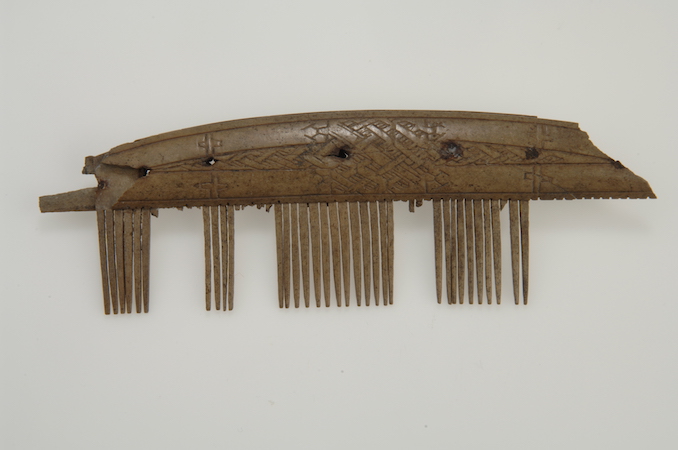 So much more to learn at the new VIKING Exhibition at the Royal Ontario Museum. On from November 4, 2017 to April 2, 2018. For more information visit www.rom.on.ca