Do you ever feel like your hotel uniform is a little dated? If so, you're not alone. Many hotel workers are looking for ways to update their look without compromising professionalism. Fortunately, there are a few easy and stylish ways to do just that. Whether you're a valet, bellhop, housekeeper, or server, here are three fashionable ideas for hotel workers to help you feel confident and express your individual style.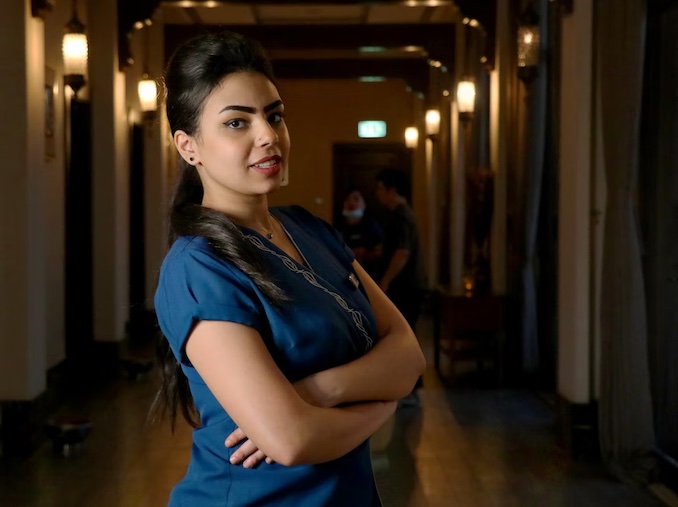 1. Add a pop of colour to your uniform with a brightly coloured scarf or tie
One easy way to show your personality while wearing a uniform is to add a pop of colour with a brightly coloured scarf or tie. I was in a new office environment, feeling stifled by my plain and predictable wardrobe until I discovered the power of bright colours! Scarves and ties come in an array of fun and daring hues guaranteed to liven up any look. Adding this twist of pizzazz to my attire gave me a newfound confidence that made all the difference. So don't be intimidated by uniforms – adding accessories is the creative key to standing out from the crowd!
2. Accessorize your outfit with some fun jewelry or a statement belt
Nothing spices up an outfit like accessorizing with jewelry and a statement belt. The perfect piece of jewelry can be just the thing to give your look a little extra flair.
A wildly colourful necklace, an array of stacked rings, or even some sparkly earrings—the possibilities are endless. Statement belts are also a great way to make hotel uniforms more attractive and personalized. Whether you're going for the classic leather look or something a bit more unexpected such as a glittering corset belt or one with woven shapes, it's sure to add a brilliant touch to your ensemble. Accessorizing doesn't have to be hard—just pick something that speaks to you and watch your style come alive!
3. Layer your clothing to create interest and add dimension to your look
One of the best ways to create interest and add dimension to an outfit is by layering clothing. Try mixing a pair of slim jeans with a white eyelet blouse, then cinching it with a tailored waist belt or wearing an elegant blazer over it. In cooler weather, layered looks are even more interesting — try wearing a skinny turtleneck underneath a ruffled off-the-shoulder top. Peacoats, sweaters, and capes provide an ideal way to add warmth as well as texture and detail to your outfit.
Mixing and matching various fabrics in different sizes can offer a sophisticated look, while still keeping you snug on those colder days! The possibilities for layering are endless, so don't be afraid to experiment and have fun with it.
No matter what kind of hotel worker you are, there's no reason you can't look your best every day. When done right, fashionable ideas for hotel workers can help them express themselves while maintaining a professional appearance.
There are lots of little ways to add personality to your work clothes, and doing so can make a big difference in how you feel about your job. If you're feeling blah about your uniform, try livening it up with a pop of colour or some fun accessories. Layering is another great way to add interest to your look. By considering the details of your outfit, you can create a style that reflects your individuality—and makes getting dressed for work just a little bit more enjoyable.